Long-term Review Skoda Octavia Estate long-term test review – second report
Jon Quirk is piling on the miles in our Octavia, with trips to the Lake District and the Alps in the last month adding some 2000 miles to the clock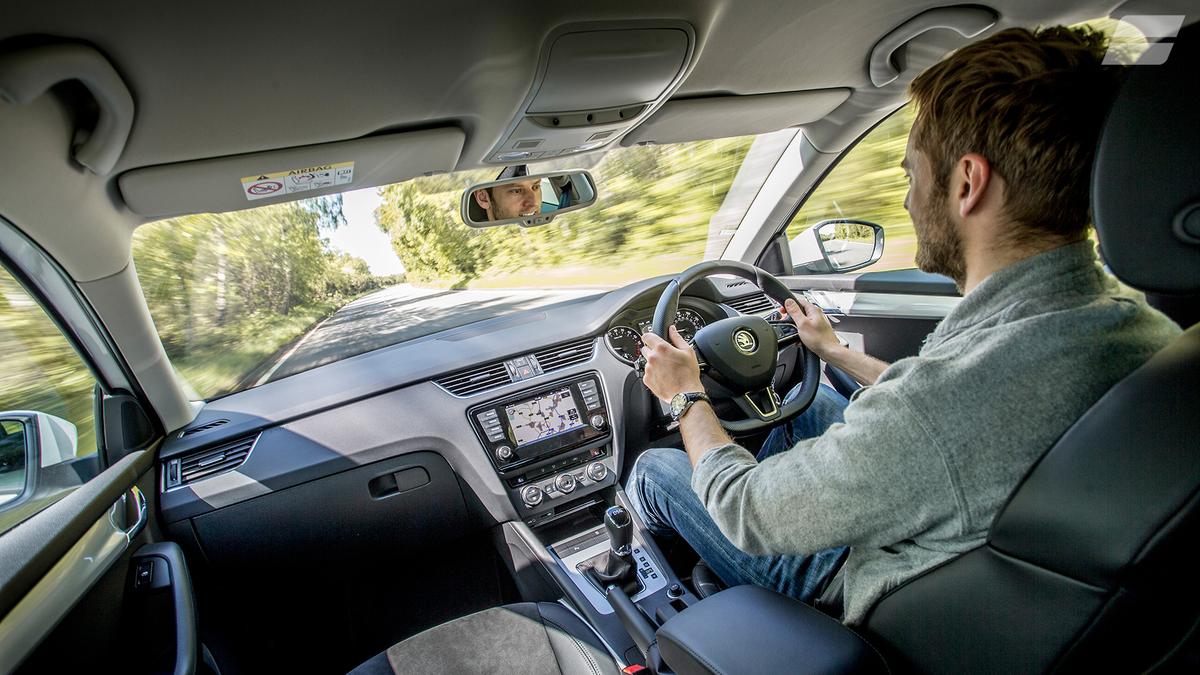 View gallery
First published: 20th July 2016
Second report: July 2016
Mileage - 3059
First report
Well, the new car smell didn't last long in our Octavia. That's what happens when you decide to drive three friends and their fetid mountaineering gear 200 miles to the Lake District for a spot of gorge scrambling (the activity where, inexplicably, people jump into glacial riverbeds in the pursuit of fun) and then a further 700 miles to Chamonix in the French Alps.
Why? Simple, really. This being a family car and me not knowingly owning any children, I wanted to put the Skoda Octavia Estate through a robust practicality test with my own adopted London family – one that didn't involve dragging them around a retail park to be bored out of their skulls. We're not a real family, after all…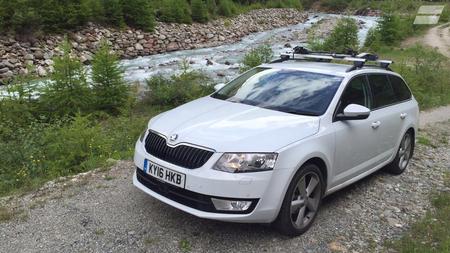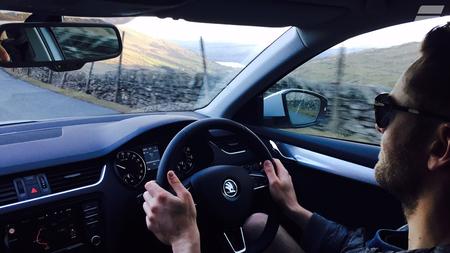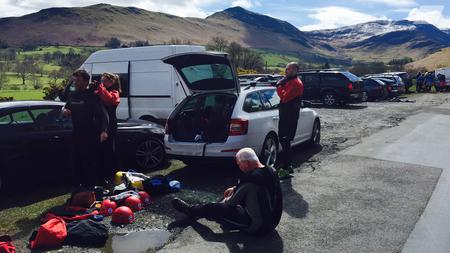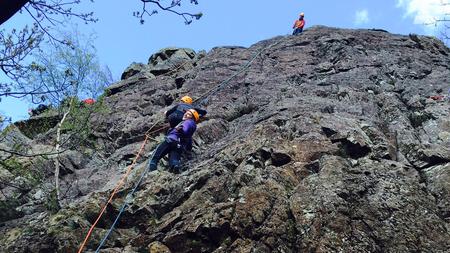 Estate cars may not be particularly exciting to look at (
Volvo V90
and
Mercedes CLS Shooting Brake
excepted), but space and practicality are the key criteria where cars like this live and die; buying an estate car without a cavernous loading area would be like having a gin and tonic without the gin. And I really like gin.
Fortunately, the 610-litre capacity helps our Skoda moonlight as a Big Yellow Self Storage container. On paper, it offers more space than the equivalent Ford Mondeo Estate (525 litres), Mazda 6 Estate (506 litres) and even a BMW 3 Series Touring (495 litres). Only the much pricier Volkswagen Passat Estate has a more commodious boot (650 litres).
Until now, the boot had performed more convincingly as an echo chamber, accommodating only the under-floor spacesaver spare tyre and some old clothes I keep forgetting to drop off at Age UK. Yet, for our alpine adventure, it comfortably swallowed four 40-litre backpacks, one carry-on travel suitcase, four pairs of boots, four ice axes and, following a brief excursion to Dijon, enough French mustard to cover several years' worth of Sunday roasts. All while still being able to use the parcel shelf cover and keep our world-famous brown stuff away from prying eyes.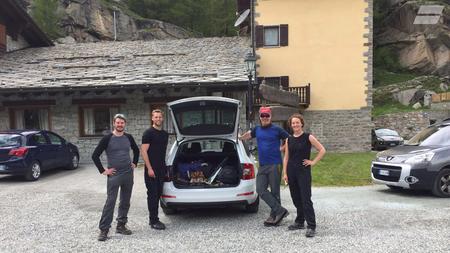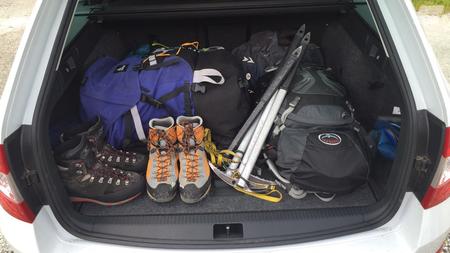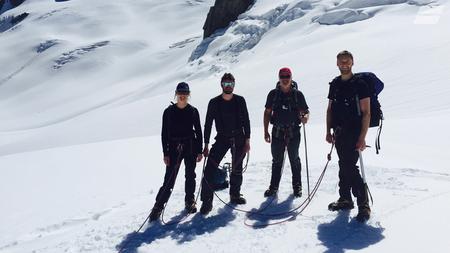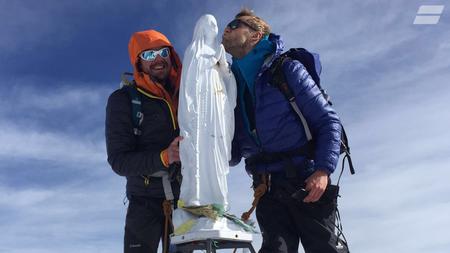 By rights, we should have been having our first argument after 30 minutes on the road, but there wasn't much to complain about. The iPhone USB cable is easy to install and doesn't interfere with any of the driver controls; the touch-screen infotainment system is quick to respond and allows multiple Bluetooth devices to synch without fuss; navigation instructions are clear and confusion-free; even the rear accommodation is comfortable for two adults, with no human-rights violations. This parade of small achievements makes a big difference on journeys like this, and you'd be amazed by how many cars still get the simple stuff wrong.

That said, I have been quite surprised by how busy the ride feels (and sounds) – I went for 18-inch rims Skoda, not 22s – and how cold, early starts can make the first cogs of the DSG gearbox as clunky and inoperable as I am in the morning. The Ford Mondeo Estate is more mechanically refined and far more hushed at speed, but I'd take the Skoda's cabin quality, cosseting seats and superb ergonomics any day of the week. Only after playing our entire music collection twice and our conversation becoming so exhausted that we were wondering whether or not a person could get high on the smell of fresh asphalt, did we call it a day on driving.

Fully laden and with 2,000 more miles on the clock, the Octavia averaged 42mpg on a diet of 80mph autoroutes, and proved comfortable, unremarkable and unexciting; the exact opposite of a few days spent walking at 4,000m on Mont Blanc, shuffling around crevasses like a bunch of nervous prison inmates all roped together.

Next month, I'll be looking for new thrills closer to home in the form of a stupidly long bicycle ride, but at least it means I'll finally get to lash a mountain bike to that optional roof rack.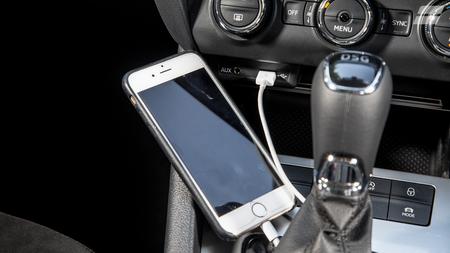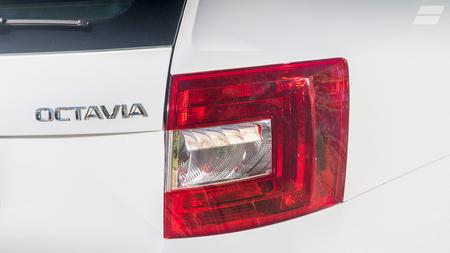 Key specs:
Model: Skoda Octavia Estate SE L 2.0 TDI 150PS DSG

Price: £23,730

Price as tested: £25,621

Engine/gearbox: 2.0 diesel / six-speed DSG

Power: 148bhp

Torque: 251lb ft

Top speed: 134mph

0-62mph: 8.5secs

Economy: 54.3mpg

CO2/BIK tax liability: 117g/km/23%

Boot space: 610/1740 litres
Optional equipment:
An exhaustive list of everything fitted to our long-termer, and the price of each item
Moon white metallic £535
Sunset Glass £200
Roof bars £169
Lockable bicycle carrier £110
Temporary space saver spare wheel £127
18-inch Golus alloys £400
Front parking sensors £350
Interested in buying a Skoda Octavia?