Long Term Review
Skoda Octavia Estate long-term test review – first report
Jon Quirk, who by his own admission is not one of Skoda's typical customers, is spending four months with an Octavia Estate to see if this jack of all trades fits into his lifestyle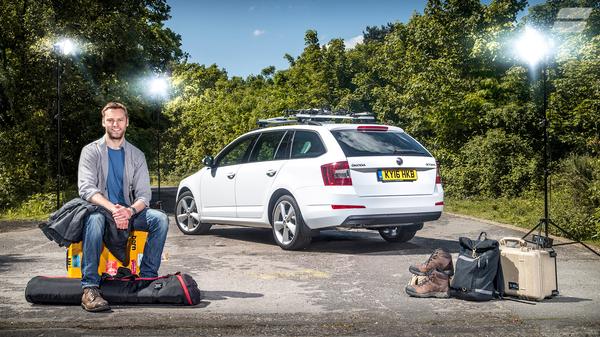 First report: June 2016
Mileage - 1336
Costs none
Estate cars have experienced a serious loss of potency in the UK. New car sales figures suggest that the family car of choice has switched camps from the humble estate to the SUV, where lofty driving positions and even loftier status ambitions have become more important than possessing a cavernous loadspace. But don't start skipping down that macadam path just yet, because the estate can still appeal to more than serial car boot sale-goers. Estates are more car-like to drive and less expensive to buy and run than their SUV counterparts; plus, they still have the potential to cover every motoring eventuality. The Audi A6 Allroad, for example, can get as grubby as anything with a Land Rover badge, the Mercedes-AMG C63 Estate proves you can still go sideways with a Labrador in the boot, and new arrivals such as the Volvo V90 even prove estate cars can be super-stylish.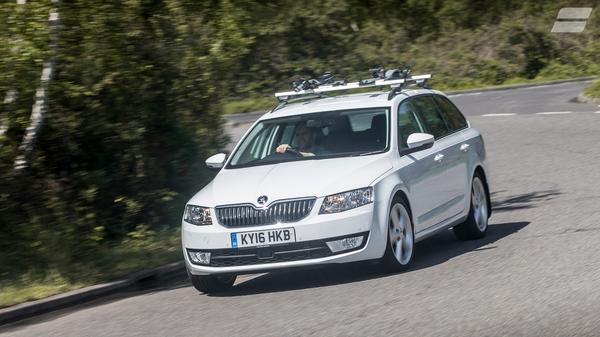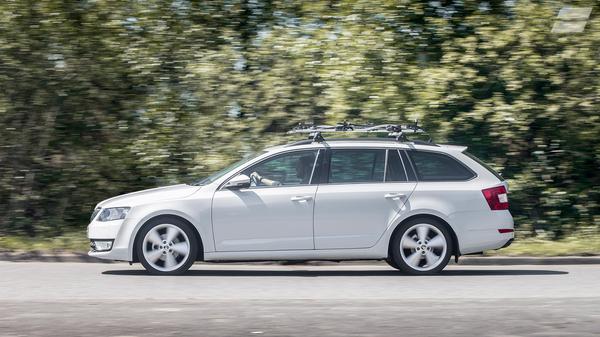 You may find it slightly curious, then, that the Skoda Octavia Estate we have chosen to include on our long-term test fleet isn't 4WD, fast or extravagantly styled. Yet it's this model that, in the space of just 20 years, has helped overcome the melancholy, banish the bad jokes and reinvent Skoda as a multi-award-winning car company. The transformation and continued rise of this value-focused brand has been extraordinary to watch. It's been like the automotive equivalent of a gentrified London suburb, albeit without the faux farmers' market and your rent tripling every six months…
With a starting price of £17,735, the Octavia Estate looks like it can fit into lifestyles and budget plans with very little compromise. That's why, over the next four months, I intend to delve into the occasionally disorientating, but ultimately rewarding, world of car-buying to find out just what makes the Octavia Estate, and the Skoda brand in general, so appealing to UK car-buyers. However, I must concede that I'm not exactly Skoda's prime target market. A quick sift through the online brochure reveals old people standing proudly with their diesel dog-carriers alongside perfectly manicured allotments. I don't intend to own a dog or an allotment anytime soon and, although I do occasionally behave like an old bloke in a young(ish) person's body – come on, a good brew and a Saturday night with Netflix has its appeal sometimes – I'm not yet wearing slippers 24/7.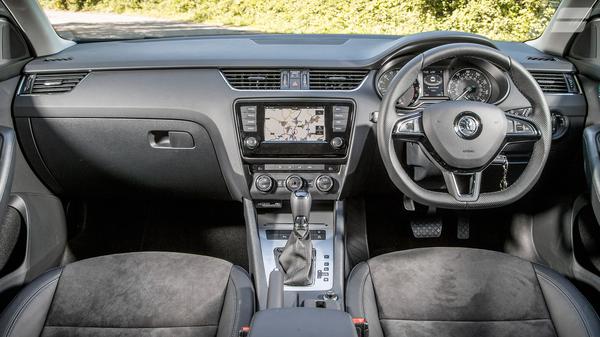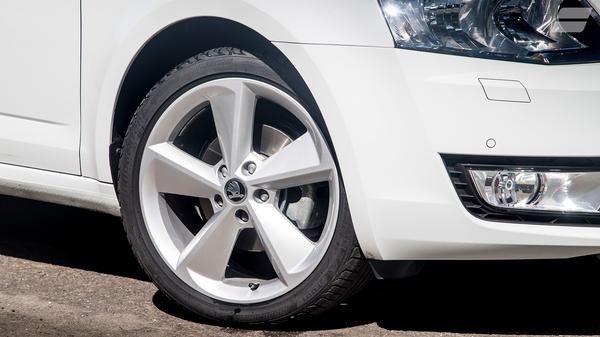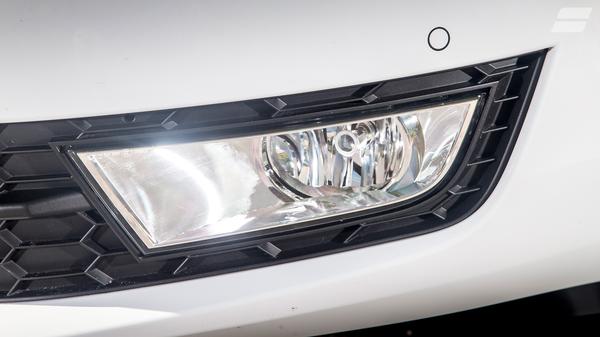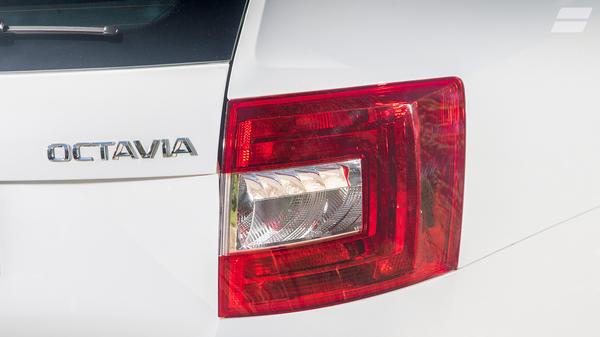 That said, I do value simplicity, and this clear, straight-talking approach was noticeable as soon as I started specifying my car. Skoda neatly slices through the gnarled mess of convoluted manufacturer trim levels to present the core specs for the Octavia Estate in just three collections (starting with S and rising up through SE and SE L). I've gone for the proven 2.0-litre diesel with a six-speed DSG gearbox in SE L trim, which is so loaded with standard equipment, you understand why any options afterwards are severely limited.
In addition to climate control, leather upholstery, sat-nav, roof rails, cruise control, all-round electric windows, rear parking sensors and a load-through hatch from the boot, I have added front parking sensors – the car is 4659mm in length - privacy glass and a bike rack. Frustratingly, I've also had to fork out an additional £127 for a space saver spare wheel, something I feel should be standard on all cars. I'd rather add weight by carrying a spare wheel rather than be left stranded on a roadside with a can of repair mousse any day. My only other deviation from the standard spec comes in the shape of a set of 18-inch Golus alloys, which I felt were necessary to try and break up the oh-so-rational shape and help make me look less like a minicab driver. It's for that reason I'm already starting to question my choice of Moon White metallic paint. So far, it's very clear this process has been about raw numbers rather than emotion. Until June 30, Skoda is offering all customers a £2500 contribution to any Octavia purchased, making the deal even sweeter. Now what remains to be seen is whether I can bond with the car as much as I respect its competencies. There's certainly much to like here, but the big question over the next few months will be if anyone in those big SUVs will notice.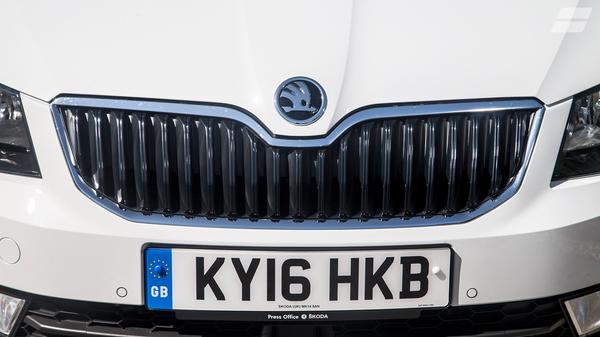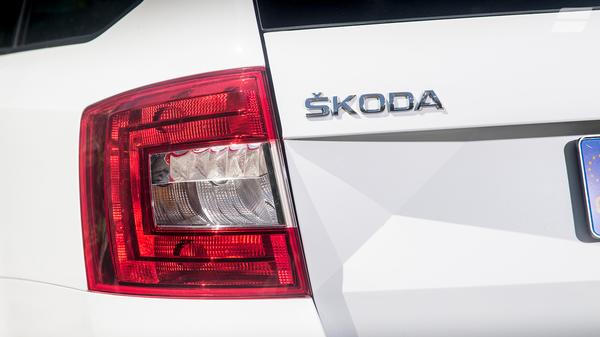 Key specs:
Model: Skoda Octavia Estate SE L 2.0 TDI 150PS DSG
Price: £23,730
Price as tested: £25,621
Engine/gearbox: 2.0 diesel / six-speed DSG
Power: 148bhp at 3500rpm
Torque: 251lb ft at 1750rpm
Top speed: 134mph
0-62mph: 8.5secs
Economy: 54.3mpg
CO2/BIK tax liability: 117g/km (18-inch wheels)/23%
Boot space: 610/1740 litres
Optional equipment:
An exhaustive list of everything fitted to our long-termer, and the price of each item
Moon white metallic £535
Sunset Glass £200 Roof bars £169 Lockable bicycle carrier £110 Temporary space saver spare wheel £127 18-inch Golus alloys £400 Front parking sensors £350