Long Term Review
Ford Edge long-term test review – final report
Pete Tullin takes time out for some fond reminiscing about life on the Edge.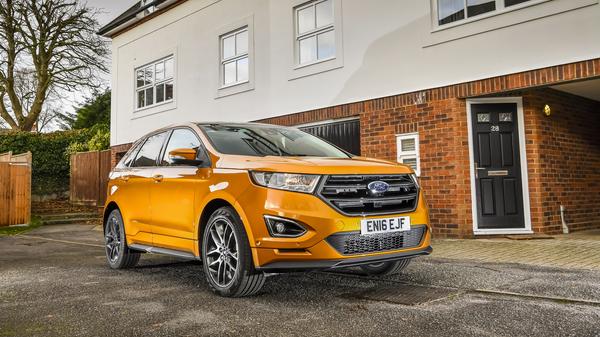 I've been writing about motors for more years than I care to remember. In that time, I've driven almost every car ever produced, and lived with countless long-term test cars. When I first clapped eyes on our gaudy 'Spice Orange' Edge, I hardly expected it to turn out to be one of the highlights of my career. Of course, this revelation hasn't been without some compromises on my behalf.
Although I'm no wallflower, I felt more than a tinge of embarrassment as I first drove off in the Edge, looking like Kanye West's more ostentatious brother. And pre-Edge, the whole SUV phenomenon was largely lost on me, as I couldn't really see the attraction of trundling around in something the size and weight of a house. Like most SUV owners, I instantly appreciated the penthouse view of the world you get from being perched so high-up, and it didn't take long for me to appreciate the ride as I glided across battered bitumen with little more than a cursory murmur from the Edge's long travel suspension.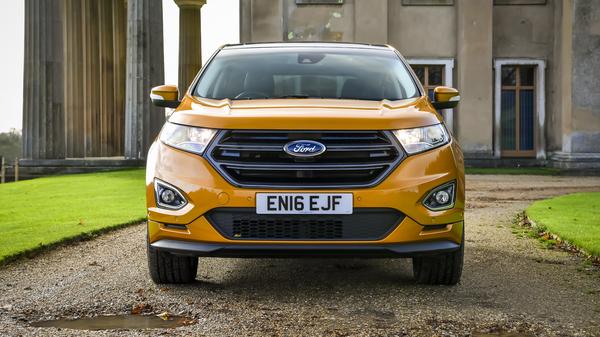 The Edge is also a stonking motorway car. Much of this is down to its flowing ride quality and the relaxed cruising manners of its muscular 2.0-litre diesel engine. Ford's active noise control also helps here. It uses various microphones dotted around the cabin to read the sound signature of undesirable road- and wind-noise, then pipe opposing sound waves through the stereo speakers to help blot-out these intruders.
Other positives include the sheer amount of stash you can carry, and how much more enjoyable journeys are for rear passengers in such a large vehicle. When you spend as much time on the road as me, and you always have a suitcase packed and passport on hip, it's reassuring to know that everything I need for a week away – including my treasured golf clubs – can be stored in the boot and still have plenty of room left over for an accompanying videographer's myriad flight cases.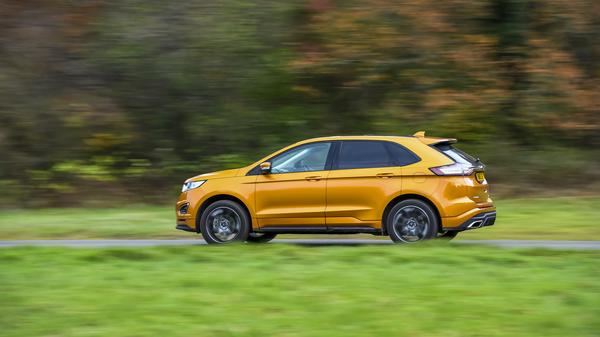 Although we never spent the night together – our relationship remained purely platonic throughout – on one occasion, when someone who shall remain nameless, forgot to book me a hotel room, I did come close to kipping in the boot of the Edge. With the rear seats folded to create a gentle slope and with plenty of stretchy leg room for a little'un like me, it certainly wouldn't have been the worst night's sleep I've ever had.
It may sound like I'm getting a bit carried away by what is after all no more than a big hole, but the fact I have managed to transport a full-size fridge, and regularly take rainforests of garden rubbish down to the local tip without ever resorting to tying the tailgate down, speaks volumes. Of course, as with any long-term relationship, it hasn't been all hearts and flowers. Despite loving the Edge's agility, there's no arguing with the weight of physics, and I never really came to terms with how hard I needed to work the engine to get away from the mark. I'm sure this is at least part of the reason I didn't get anywhere close to Ford's claimed 47.9mpg, and instead, regularly found myself only managing figures in the mid-30s.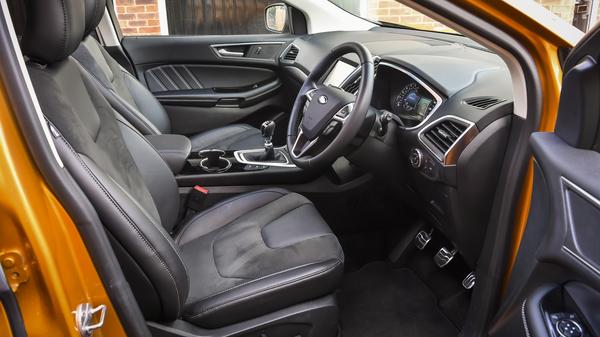 If I'm honest, I probably should have opted for the more powerful twin-turbo diesel engine, which comes with a Powershift automatic gearbox, but I didn't feel comfortable bursting the £40,000 mark, especially as I feel every brand has a price ceiling, and I reckon Ford's tipping point lies quite a bit south of £40k.
Anyway, once those smoked 20-inch alloys were spinning and the motor was singing along at B-road speeds, I rarely felt the need for any additional performance. On a couple of occasions, I encountered some electrical gremlins. Once, the sat nav died and refused to play ball until I had pulled into the services and carried out several restarts. That was pretty inconvenient, but it wasn't as bad as the morning I came to fire things up and the steering refused to cooperate. Once again, a coffee break followed by a reboot cured the problem and it subsequently remained trouble free. Something that proved to be far from troublesome was the Edge's touch-screen. It really is a hit and miss device, as it often fails to respond to repeated determined pokes at the various menu options. Thankfully, most of the functions can be controlled by voice command, although trying to input a destination into the sat-nav by talking to it, was something I never mastered. Feel free to insert your own Geordie accent jokes here. In the time I've spent with the Edge, it has rarely lain idle and I've managed to bash in over 18,000 miles. I reckon that's more than long enough to appreciate the highs and the lows of Edge ownership. Would I have another? In a heartbeat. Would I have it in lurid Spice Orange? Most definitely, but only because I know a bloke who does a mean line in wrapping.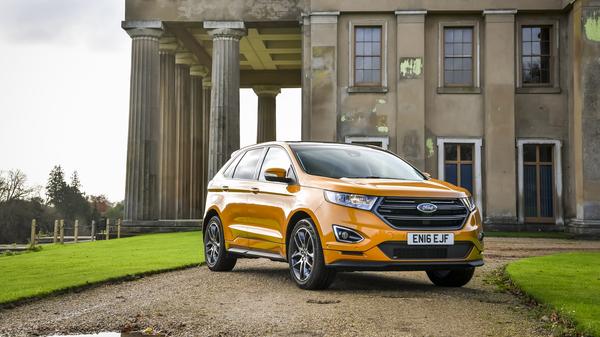 Key specs:
Model: Ford Edge Sport 2.0-TDCI AWD
List price: £35,250
Price as tested: £38,595
Engine/gearbox: 2.0-litre 4cyl turbodiesel, six-speed manual
Power: 178bhp
Torque: 295lb/ft
Top speed: 124mph
0-62mph: 9.9 seconds
Economy: 47.9mpg
CO2/BIK tax liability: 152g/km / 30%
Boot space: 602-1788 litres
Optional equipment:
An exhaustive list of everything fitted to our long-termer, and the price of each item:
Metallic paint: £545 Front facing camera: £150 Park assist, parallel and perpendicular: £150 Adaptive cruise control with pre-collision assist: £500 Lux pack, including powered perforated Dinamica variable climate seats, heated rear seats, panoramic roof and powered folding door mirrors: £2,000