Long Term Review
Ford Edge long-term test review – fourth report
Pete has a run in at the golf club with someone who isn't the biggest fan of the Edge, but there are plenty of people out there offering nods of admiration...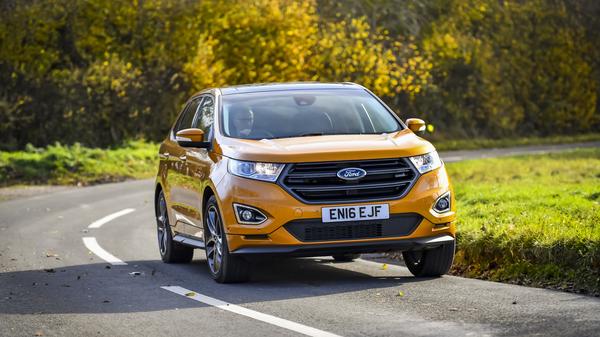 I know our long-term Edge is Electric Spice orange rather than canary yellow, and I'm definitely more Just For Men than platinum blonde, but sometimes I get the feeling I'm smoking around in Thunderbird 4 rather than Ford's biggest SUV.
So it may be stretching things to suggest I qualify for a role in International Rescue. And although the four-wheel-drive Edge is surprisingly adept on the slippery stuff and can plough through most fords with impunity, I'm not daft enough to embark on any proper amphibious antics. Even so, as the father of two girls whose other halves are useless when it comes to DIY, I can pretty much guarantee when the hot line starts flashing, it won't be long before I'm loading my battered old toolbag and my baby blue boiler suit into the Edge's cavernous boot and heading off on my latest rescue mission. While jump starts for my future son-in-law's 'classic car' have become common place – he doesn't know I call him that, but I keep a shovel in the back of the Edge just in case he gets any ideas about doing a runner – trips to a certain Swedish purveyor of MDF furniture seem to come around with increasing regularity. It also seems the Edge has taken to spending an inordinate amount of time down at the local garden centre. To be fair, as well as the arboreal attractions, they do dish up a cracking Lancashire hot pot, so it's not all muddy wellies and boot loads of compost and chrysanthemums.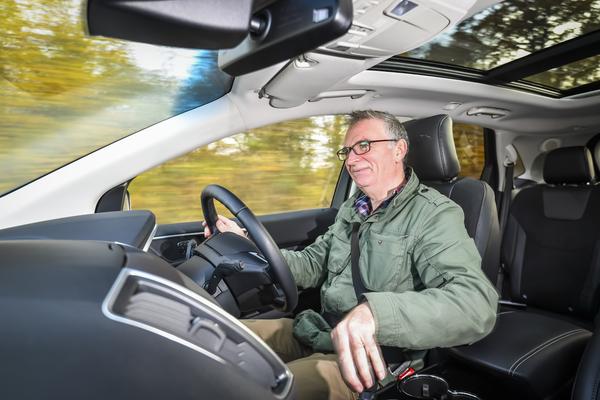 Just like my sons-in-law, another item that falls under the chocolate fireguard category is the Edge's auxiliary three-pin 230-volt power output. When I first got the Edge I thought this was a brilliant idea and I couldn't stop my imagination racing with thoughts of plugging in my trusty hammer drill to bore holes through detached garage walls, or powering up an arc lamp to illuminate ailing under-bonnet wiring spaghetti, or even boiling up a brew on a remote photo shoot. Dream on. It may accept a three-pin plug, but the power output is similar to that generated by a mouse in a caged wheel, so all it's really good for is charging up my laptop. Thinking about it, that's one of the Edge few failings, because above all, perhaps its greatest strength is its seemingly endless versatility.
Along with its Transit-like load carrying capacity, and lofty vision enhancing driving position, it's also proved to be a fantastic grand tourer, thanks to its compliant high-speed ride quality and superb road- and wind-noise isolation.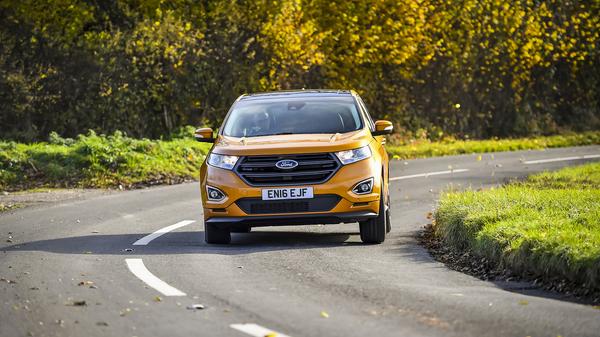 That lurid orange paint scheme means the Edge is not exactly a discreet conveyance, however, and it certainly draws some interesting observations, both good and bad. On one particular occasion, when I mistakenly parked in some committee member's parking space at a particularly snotty golf club, someone left a note on the Edge's windscreen saying, 'If you are going to park in an allotted parking space in the future, please have the decency to do so in a more appropriate motorcar.' Ooooh!
At the opposite end of the scale, I've been pleasantly surprised by the amount of swivel necked admiration the Edge garners from more down to earth souls. Given the recent furore surrounding mobile phone use, and the general distractions caused by interacting with various infotainment systems while driving, I always feel pretty smug when using the Edge's voice control system. Whether it's briefly answering calls and telling folk to ring me back at a more convenient time, tuning the radio, or simply adjusting the cabin's temperature, a single press of a button and a few Home Counties enunciated voice commands are all that are required.
I've known for some time that Ford always punches above its weight when it comes to stereo quality, and the Edge's system is no exception, with a meaty base tone and a top note clarity that puts many top-dollar systems to shame. I also know any Hi-Fi worth its salt is only as good as its surroundings. I can certainly think of many exotic systems in some much-lauded luxury cars that set door panels buzzing like a nest of angry hornets long before the stereo reaches even half of its potential output. This is definitely not the case with the Edge, as even when I crank 'A Whole lot of Rosie' up to 11, the speaker housings remain resolutely free of nasty vibrations.
Now, if only I can work out a way of getting the stereo to override the next incoming code red DIY request.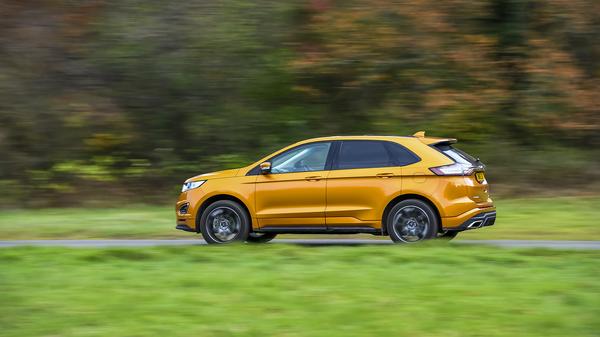 Key specs:
Model: Ford Edge Sport 2.0-TDCI AWD
List price: £35,250
Price as tested: £38,595
Engine/gearbox: 2.0-litre 4cyl turbodiesel, six-speed manual
Power: 178bhp
Torque: 295lb/ft
Top speed: 124mph
0-62mph: 9.9 seconds
Economy: 47.9mpg
CO2/BIK tax liability: 152g/km / 30%
Boot space: 602-1788 litres
Optional equipment:
An exhaustive list of everything fitted to our long-termer, and the price of each item:
Metallic paint: £545 Front facing camera: £150 Park assist, parallel and perpendicular: £150 Adaptive cruise control with pre-collision assist: £500 Lux pack, including powered perforated Dinamica variable climate seats, heated rear seats, panoramic roof and powered folding door mirrors: £2,000