Long Term Review
Ford Edge long-term test review – second report
While the Ford Edge has proved itself in all weather conditions, the dirt and grime of winter is causing a couple of small issues for contributing editor Pete Tullin...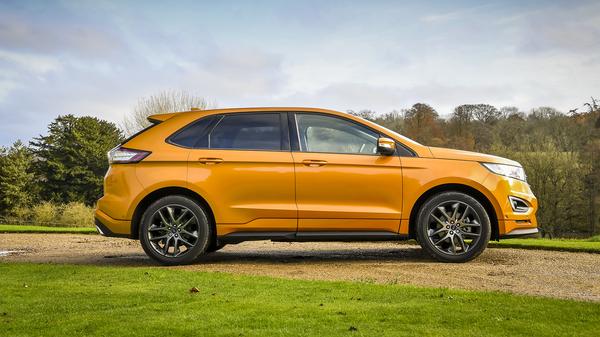 There's something about this time of year that never fails to re-affirm my love affair with the motorcar, and my long term Edge only serves to enhance that feeling.
Maybe it's because my formative years were spent in a chiller cabinet of a council house, and I can still remember how magical it seemed clambering into my mate's Dad's Austin A35 and discovering just how unimaginably cosy it all felt. Never mind the thrill of the open road, or the exhilaration of speed, this was heat on a scale previously undreamt of. And what's more, it was free heat. Even after more decades than I care to remember, I still find something magical about the fact that, while it's cold enough to freeze the bits off a brass monkey outside, here I am, whisking along, wearing nowt but a T-shirt and jeans, with the Edge's heater cranked to the max and the heated seats on their light toasting setting.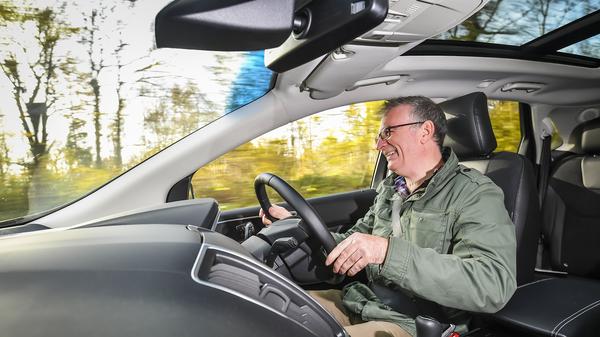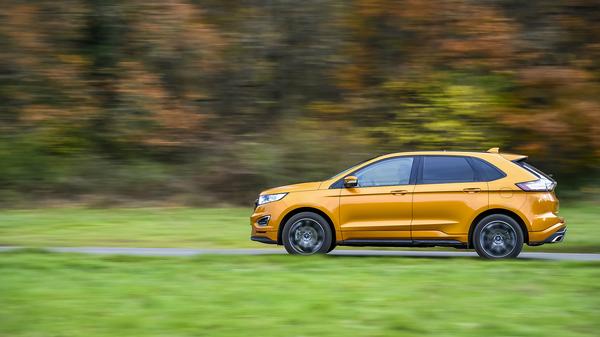 Of course, some winter tasks still need to be tackled with an accompanying shiver and a degree of care. For instance, I have to be very wary of getting too close to the Edge's high and wide rear bumper when reaching into the rear recesses of its enormous boot, if I'm to avoid getting two dirty great smudges across the front of my trousers.
Also, the Edge's rear camera, which I've become surprisingly reliant on when reversing into tight parking spaces, needs daily attention, as it instantaneously becomes blinded at the merest suggestion of road grime. So, along with a lick and a promise to the number plates and the front and rear lights, I'm forever giving the penny-sized lens a once over with a damp chamois to reinstate its vision. I've also noticed how the Edge doesn't manage heavy rain fall particularly well. Although the water deposited on the driver's side of the windscreen is rapidly swept away and glides past the side window with minimal blurring, a torrent of H2O floods off the screen on the passenger side and cascades down the side window, all but obliterating the view out of that side's rear view mirror. It's not all bad though, as the rear wiper does an excellent job of scraping away a large semi-circle of clear glass from the muck that adheres to the rear screen. Also, quite possibly because the Edge is built in Canada, where the winters are longer and far more severe, the windscreen fluid reservoir seems blessed with bottomless reserves.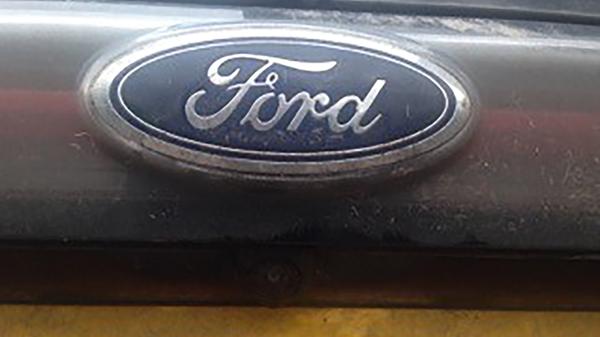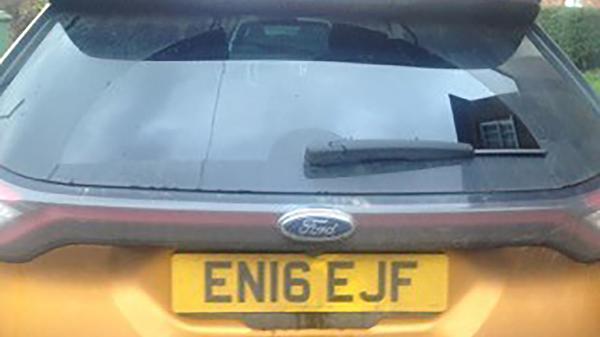 Although I'm a huge fan of the Edge's interior roominess, its substantial dimensions and limited turning circle do present quite a challenge when driving in an urban environment.
On a recent trip to a trendy part of the Smoke to visit my youngest, I was struck by just how much the Edge appeared to expand, as I attempted to cut through a series of rat-runs with cars parked on either side of narrow Victorian streets. Seriously, given the stress of trying to negotiate a path past countless similarly sized SUVs coming in the opposite direction, it explains why so many have taken to donning Lycra and travelling on two wheels. While we're on the subject of absurdity, trying to negotiate the Edge with its limited steering lock and easily bruised 20-inch alloys through the confines of a multi-storey car park, with super tight up and down ramp turns, is the stuff of nightmares. Thankfully, my trips to the capital are mercifully infrequent, and once I'm back bombing across the wide open spaces of Hampshire, with the heater blaring and Perry Como crooning from the brilliant stereo, me and the Edge feel equally at ease, back in our nostalgic winter wonderland.
Key specs:
Model: Ford Edge Sport 2.0-TDCI AWD
List price £35,250
Price as tested: £38,595
Engine/gearbox: 2.0-litre 4cyl turbodiesel, six-speed manual
Power: 178bhp
Torque: 295lb/ft
Top speed: 124mph
0-62mph: 9.9 seconds
Economy: 47.9mpg
CO2/BIK tax liability: 152g/km / 30%
Boot space: 602-1788 litres
Optional equipment:
An exhaustive list of everything fitted to our long-termer, and the price of each item:
Metallic paint: £545 Front facing camera: £150 Park assist, parallel and perpendicular: £150 Adaptive cruise control with pre-collision assist: £500 Lux pack, including powered perforated Dinamica variable climate seats, heated rear seats, panoramic roof and powered folding door mirrors: £2,000