The latest Land Rover Range Rover Evoque car reviews, news and advice from our team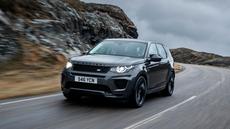 News
2 years ago
Land Rover brings two new petrol units and a diesel to its smaller SUVs for 2018.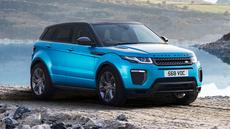 News
2 years ago
Built to celebrate 600,000 sales of the Evoque, this new limited edition model has its own bespoke look and goes on sale today.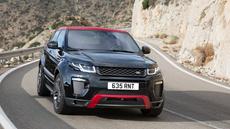 News
3 years ago
More equipment, better performance off-road and a new touch-screen infotainment system are the headline changes for the Evoque, alongside a new limited-edition model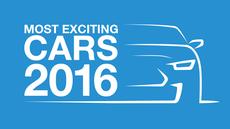 Best Of
3 years ago
In what already looks like being a cracking year of new-car launches, these are the 10 cars that our experts are most looking forward to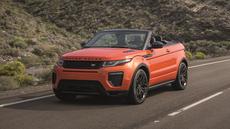 News
4 years ago
Range Rover's first ever soft-top model will go on sale next spring
Meet the Auto Trader team
Erin Baker
Editorial director
Erin spent most of her career as a motoring journalist on The Daily Telegraph. Still enjoys fast cars, but spends most of her free time driving round four kids in a SUV.
Ivan Aistrop
Road test editor
Ivan has been testing cars and writing reviews since 2000. There aren't many motors out there that he hasn't driven.
Phill Tromans
Senior road tester
A journalist since 2001, Phill spent more than a decade testing cars in the UK and abroad, working for Autocar, Fleet News and Evo Middle East.
May Starey
Video & image editor
May manages all of Auto Trader's editorial photo and video activity, along with our YouTube channel.
Andrew Woodhouse
Digital editor
Andrew creates our buying guides and advice pieces, working with our expert reviewers to help you find your perfect car.