Expert Review
Land Rover Range Rover Evoque SUV (2011 - ) L538 review
The Range Rover Evoque is a super-stylish 4x4, but thanks to its impressive running costs, fine drive and decent engine, there's much more to it than that

Words by: Andy Pringle

Additional words by: Ivan Aistrop
Last updated on 24 March 2017 | 0 min read
The Auto Trader expert verdict:
The Evoque may not be the class-leader in some respects – a Porsche Macan is more sporty, the BMW X3 a better drive – but it is not far behind either. Overall, it provides a very attractive package, marrying super-stylish looks with a fine blend of on- and off-road ability, topped off with some appealingly low running costs. If you're in the market for a premium SUV, then you should certainly consider it.
Reasons to buy:
Stunning design
Luxurious interior
Class-leading economy and emissions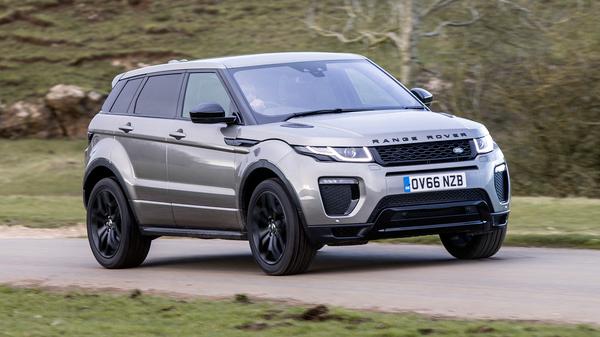 How good does it look?
Customers love choice, and with the Range Rover Evoque, boy do they get it. First it's a choice between the rakish three-door 'coupe' or the more practical five-door body. Then, it's time to think about the many possible permutations of exterior colours, roof colours, alloy wheel designs and interior themes. And that's before you even arrive at the options list, which tempts you with extra goodies like a panoramic sunroof or chrome roof rails. Alloy wheels are standard right across the range, but with subtle differences between each of the various trim levels as well as the huge number of options, it's perfectly possible for each buyer to create a unique Evoque.
Expert rating: 5/5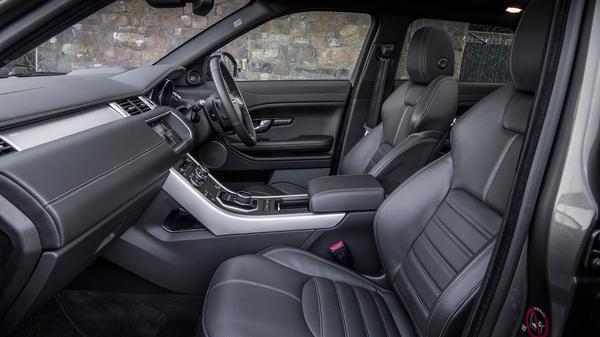 What's the interior like?
"

The Evoque's cabin has much of the look and feel of its larger, more expensive siblings

"
The Evoque has a cabin that befits a car wearing a Range Rover badge, with the touch-screen infotainment system and mostly high-quality materials giving the car much of the look and feel of its larger (and more expensive) siblings. There are one or two places – like on the indicator/wiper stalks and window switches – where the plastics look and feel a rather less lustrous, but the overall impression given is still one of sophistication. The high-set driving position gives a good view of the road ahead, too, even if the tiny back window means your rearward vision isn't nearly so clear. Every model comes with heated and electrically operated front seats and leather upholstery, as well as 'mood lighting', with increasing levels of style and elegance as you head up the range. As with the exterior, there are also plenty of optional colour combinations (some two-tone) to choose from inside, allowing owners to personalise their car.
Expert rating: 4/5
How practical is it?
So, to the million-dollar question; do you want your Evoque as a three-door Coupe that looks like it's just rolled off a motor show stand, or as a five-door with rear seats accessible to non-gymnasts? In our opinion, the latter is the safer bet, and it's hardly terrible looking. If you plan on using the rear seats reasonably often, the improved access given by those extra doors is essential. Once you're in, it's not the roomiest car of its type, but there's enough legroom and headroom (even where there's a panoramic roof fitted) to accommodate a brace of reasonably tall adults. The Evoque has a boot measuring 550 to 1,350 litres in the Coupe and 575 to 1,445 litres in the five-door. That's reasonable when compared with other cars in the class, but no more than that. What's more, the rear seats don't lie flat when you fold them down, leaving you with a steeply sloped load area.
Expert rating: 3/5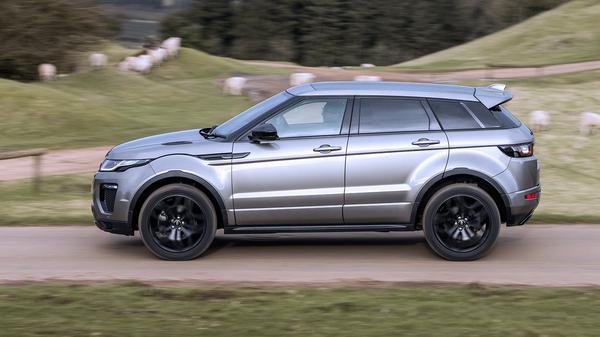 What's it like to drive?
"

The Evoque provides a good balance between a smooth ride and sharp handling

"
So far, we've only driven Evoques fitted with the Adaptive Dynamics package that is optional on all but the SE and SE Tech models. The ride comfort it gives is pretty decent; a little on the firm side at times, but certainly within acceptable limits given how assured it makes the car feel in corners. Through all but the tightest turns (when the car's size and weight ultimately tell), it remains balanced and composed. If you want the ultimate in sporty 4x4s, then a Porsche Macan is a lot sharper; and, likewise, a BMW X3 is more comfortable if you specify the right options. But, the Evoque still provides a good balance between the opposing demands of a smooth ride and sharp handling. That's all the more impressive when you consider that the Evoque will be better in the mud and dirt than any other small 4x4, thanks to the clever off-roading technology on board.
Expert rating: 4/5
How powerful is it?
"

It pulls with strength and smoothness, getting this big SUV moving without any bother at all

"
By far the majority of Evoques will be sold with a diesel engine, and the good news is that it's the same engine that also powers the Land Rover Discovery Sport and Jaguar XE. It comes in two forms – 148bhp and 178bhp – but so far we've only we tested the more powerful unit. When mated to the optional nine-speed automatic gearbox – which most buyers will opt for - it pulls with real strength and smoothness, getting this big SUV moving without any bother at all. You'll rarely find any need to stray into the upper reaches of the rev range, whereupon the engine gets a little noisy. If you let this mid-range strength pull you along, you'll make smooth progress most of the time, and in a way that stands comparison with the best in the class. Sadly, we say 'most of the time', because the combination isn't quite perfect: every so often, the gearbox struggles to decide which of the nine ratios at its disposal is the right one. Choosing Sport mode goes some way to remedying this problem, but the downside is that it makes the engine hang on to higher revs for longer, thereby creating more noise. Even so, the auto' 'box is still preferable to the six-speed manual that's available, which has a notchy, imprecise shift and a clutch pedal that's both too heavy and too abrupt. Paired with the manual, the engine also feels rather flat if you let the revs fall too low (which the auto' never allows), and it can leave you in the doldrums if you don't make a downshift. If you prefer, you could go for the 2.0-litre petrol engine; but, while it gives strong performance overall, it needs working a fair bit harder, as it has less pulling power than the equivalent diesel.
Expert rating: 3/5
How much will it cost me?
You wouldn't expect the Evoque to be a cheap car – and it certainly isn't – but it's competitive on price with its main rivals from the likes of BMW and Audi. The affordability of the Evoque's running costs might surprise you, too. In its most economical form (148bhp 2WD Coupe), it emits just 109g/km of CO2 and averages the best part of 70mpg, which are seriously impressive figures for a car of this type. Admittedly, that version isn't expected to be the biggest seller, but even the model that is (178bhp 4WD automatic) averages more than 55mpg and has CO2 emissions of around 130g/km, which is still mighty impressive. As are the car's residual values, which will help to keep your whole-life costs down.
Expert rating: 3/5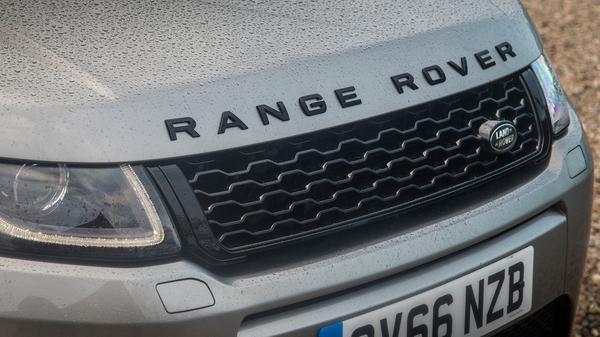 How reliable is it?
Land Rover has an unenviable record when it comes to reliability, with the company sitting virtually at the bottom of the manufacturer standings, according to Warranty Direct. However, it's not all bad news, as most Evoque owners on our website report that their cars have been very reliable.
Expert rating: 3/5
How safe is it?
When the Evoque was crash tested by Euro NCAP back in 2011, it scored the full five-star rating. However, the tests have become considerably tougher to ace since then, and we can't be sure the result would be the same if the car were tested today. No matter which trim level you buy, your Evoque will come with front, side and curtain airbags, as well as a Lane Departure Warning system and autonomous emergency braking. However, you only get Lane Keeping Assist, Blind Spot Monitoring and Traffic Sign recognition as standard on the top two trim levels.
Expert rating: 4/5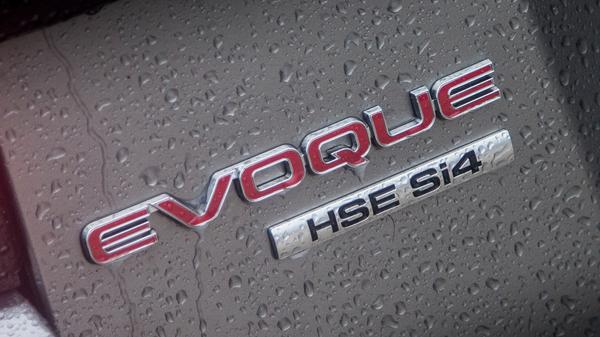 How much equipment do I get?
The Evoque comes in five trim levels, and the entry-level SE comes with cruise control, DAB radio, leather upholstery, automatic lights and wipers, and front and rear parking sensors, to which SE Tech adds a heated front windscreen and sat-nav. Beyond that, HSE Dynamic brings upgraded seats, a better stereo and an improved sat-nav system, while HSE Dynamic Lux has a panoramic roof, keyless entry, Park Assist and a 'gesture' tailgate (which opens or closes the powered tailgate with a swipe of your foot underneath the rear bumper). At the top of the range, the special-order Autobiography models feature the ultimate in luxury and technology, while the options list includes an awful lot of temptation.
Expert rating: 5/5
Why buy?
"

The Evoque is a car you can buy with your head as much as with your heart

"
The Evoque sells primarily on the way it looks, and the allure of that Range Rover badge that runs along the length of the bonnet, but there's much more to it than that. With its low running costs, decent diesel engine and smart interior, this is a car you can buy with your head as much as with your heart. There are better driving SUVs, but few with this much character, and if you do decide to venture off-road, it'll be with you every step of the way.
Expert rating: 4/5