Guide
Full guide on learning to drive
Driving on your own for the first time is a fantastic feeling, but the first step to freedom is learning to drive and tearing up those 'L' plates. Here, we talk you through how to do it.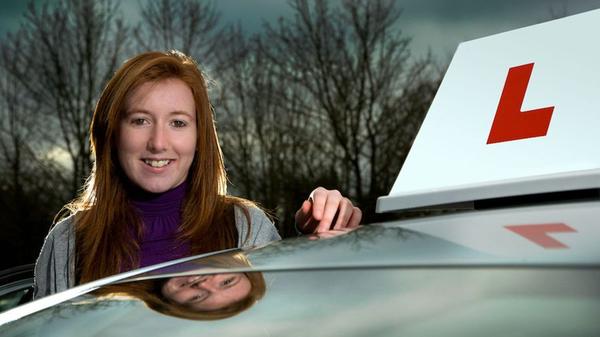 Check if you meet the legal requirements for driving
For young drivers, it's important to check if you're old enough to start learning to drive:
• You must be 17 or over to drive a car in the UK • You must hold a valid provisional driving licence, the earliest you can apply for this is three months before your sixteenth birthday • If you receive Disability Living Allowance (DLA) and are getting or have applied for the mobility part of
Personal Independence Payment (PIP)
, then you can start driving from the age of 16 Check if you meet the minimum eyesight rules: • You need to be able to read a new-style number plate from a distance of 20 metres (while wearing your contact lenses or glasses if required) • Have an adequate field of vision which can be tested by an optician • Inform the DVLA beforehand if you have any problem in your vision. Check this
list of medical conditions
that could hinder your ability to drive, if you're unsure. The car you used to learn to drive must: • Be roadworthy and safe to drive • Have an up-to-date MOT certificate. You can
check your vehicle's MOT history using GOV.UK
• Be registered and properly taxed and insured • Have a red 'L' plate on the front and back. In Wales, you can use 'D' plates.
Get a provisional driving licence
The easiest way to get a provisional driving licence is to
apply online on GOV.UK
, using your Government Gateway ID. This costs £34. If you don't have a Government Gateway ID, you'll automatically get one as part of your application.
You'll need to provide proof of: • An identity document (such as a passport or national identity cars) • Your address for the last three years • Your National Insurance number Under normal circumstances, you'll receive your provisional licence within a week of applying online. Alternatively, you can apply by post by filling the D1 application form. Just be aware that this usually takes longer, costs more, and you have to send some original documents to prove your identity. Once you get your provisional driving licence you can drive almost anywhere, as long as you are accompanied. The main exception is motorways – you'll need to be accompanied by a professional driving instructor to drive on those.
Driving lessons and practice
When you're learning to drive, you must carry your provisional driving licence and valid insurance and MOT certificate at all times.
If the police stop you at any time, you must have these documents with you to show you're eligible for learning to drive. Remember, you must always be supervised by a qualified driver. A qualified driver must: • Be qualified to drive the car you're driving (in other words, someone licensed to drive only automatic cars can't accompany someone driving a car with a manual gearbox) • Be at least 21 years of age (possibly more, depending on insurance) • Have had a full driving licence for at least three years • Sit in the front seat and be fit to drive (not under the influence, for example) and, while they are accompanying you, it's illegal for them to use a mobile phone The person accompanying you could be your friends or family or a professional driving instructor.
Finding a driving instructor
If you decide to get driving lessons from a professional, you must check that the driving instructor you choose has a green coloured Driver and Vehicle Standards Agency (DVSA) badge on their windscreen. This indicates that they are an Approved Driving Instructor (ADI).
If they have a pink badge, they are a Trainee Driving Instructor. Only such certified driving instructors are legally allowed to charge you a fee for driving lessons. Also, when selecting an instructor, check on whether they drive a manual or an automatic vehicle.
Should I learn to drive a manual or an automatic?
This is ultimately down to your personal preferences and the kind of vehicle you own or are planning on buying.
Bear in mind that, if you pass your driving test in an automatic, you'll not legally be allowed to drive a manual vehicle. However, getting a manual licence will allow you to drive both manual and automatic vehicles. Automatic cars are generally considered simpler to drive because there is no clutch pedal. They're easier to manage on congested roads or when driving on hills, for example. If you struggle with the gears in a manual car, learning to drive an automatic could be a better solution. Most hybrid and
electric cars
are automatics.
Learning to drive with friends or family
If you drive in your own car with a friend or family member accompanying you, then you'll need the
right level of insurance
. This insurance will need to cover the person accompanying you as well.
Some insurance companies insist the person accompanying you is at least 25, so check the fine print of any contract before you sign and make sure you understand what is and isn't covered. If you're in someone else's car, their insurance should cover you, although you should check in advance that this is the case.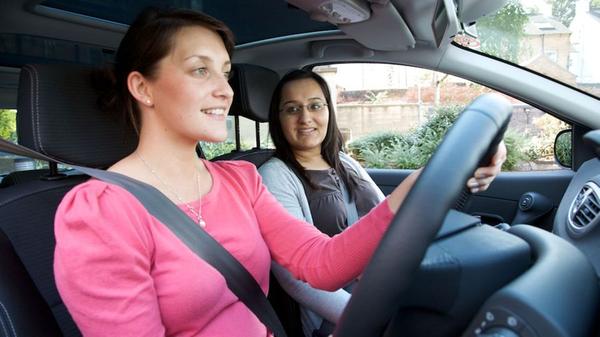 Can I learn to drive if I have a disability?
Having a disability doesn't necessarily prevent you from learning to drive. Modifications can be made to help you learn to drive and own a car in many cases.
Before you start learning to drive, contact the DVLA. They should send you a 'medical-in-confidence' form, which you can use to provide more information. With your permission, the DVLA may also contact your doctor. Many accessibility needs are catered at every stage of learning to drive. If you are deaf or hard of hearing, you can get a DVD on learning the Highway Code with sign language. You can also get help from a 'driving mobility' assessment centre where trained professionals can help you understand better about your eligibility for driving. Once it's confirmed that you're eligible to drive, you can look for various specialist driving instructors or schools that are trained to help people with disabilities. If your car has special adjustments for your needs, you can also request your driving instructor conducts driving lessons in your own car. If you are a Motability Scheme customer, you may be able to secure grant funding available to help those with a disability learning to drive.
Frequently asked questions:
How long does it take to learn to drive?
While some resources say that it takes an average of 45 hours of lessons plus 22 hours of practising, learning to drive is a personal experience for each, so it might take a longer or lesser amount of time for a person to learn.
Asking your instructor about your progress can help in determining how soon you'll be ready for your driving test. Also, other factors such as your speed of learning theory, comfort level with driving and seasonality can play a role in how quickly you learn to drive.
How much are driving lessons?
Exact rates vary depending on the instructor, so make sure you're clear about exactly how much each lesson costs from the start. You may be taking lessons for several months or longer, so establishing a regular weekly or monthly cost you can afford is a sensible approach.
Most driving schools and independent instructors offer introductory discounts, and it can also be cheaper to pre-pay for a block of lessons, so ask about these. The number one complaint about driving instructors relates to money paid in advance, so make sure you get full receipts for all payments, and that you understand the conditions of any discounts or deals — do you lose money if you cancel a lesson, for example?
Can a learner driver carry passengers?
Yes, you can carry as many passengers as the car you're driving is allowed to carry.
Do I have to have official lessons?
No, the government doesn't insist that you have any number of lessons or spend any particular amount of time behind the wheel before you can take your test.
Can learner drivers drive at night?
Yes, you can learn to drive at any time that you wish. However, for a new or a young driver, driving at night or in adverse weather conditions can be tricky. Take a look at our
Top tips for driving in bad weather conditions
to learn more about how to drive in the dark or in adverse weather.
Can a learner driver go on the motorway?
Yes, with the
changes announced by DVSA
in 2018, you can learn to drive on a motorway but only when accompanied by an approved driving instructor.
However, many learner drivers wait till they get their full driving licence and then get a Pass Plus qualification to add to their experience.