Guide
Driving theory test guide
Find out everything you need to know about your driving theory test: from how it works, to what you can expect, what you must do, and tips to help you pass.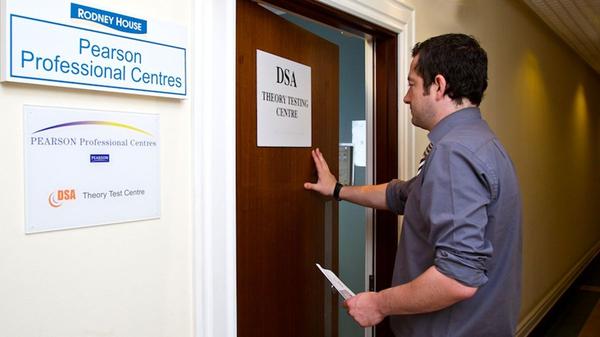 As kids, sitting in the backseat and seeing someone drive us around made driving look so simple and fun.
Now that we've grown up, it's pretty clear that driving is an actual skill that needs to be mastered by dedicating time to practising and learning the road rules. In fact, just like any other subject at school, driving requires reading books and passing a test to become a qualified driver. In fact, driving can be as complicated as Chemistry — you need to pass not just a theory test, but also a practical where your actual driving skills are put to test on the road. In this guide, we are going to explore each step, from what the theory driving test is, to how to pass the test. •
Do I need to take the theory test?
•
Book and manage your test
•
What happens at the driving theory test?
•
Multiple-choice questions
•
Hazard perception test
•
Driving with a disability
•
What to take to the theory test?
•
After passing the theory test
If you've passed the first hurdle of getting your theory test pass certificate, head over to our
complete guide on booking and passing the practical driving test.
Visit our new driver page for more on
learning to drive and choosing your first car.
Do I need to take the theory test?
If you want to get your first full driving licence, you need to pass the theory test. Only if you are upgrading from an automatic-only to a manual licence, or if you already have a B1 licence (for light vehicles), then you are exempt from taking this test.
Book and manage your theory test
How much is a driving theory test?
The theory test costs £23 which can be paid online through a credit or debit card.
The theory test costs you the same amount whether you take it on a weekday, weekend, or a bank holiday. If you've got a
Safe Road User Award,
you can take an abridged theory test for £18. The 'Safe Road User Award' helps young people build a positive attitude towards road use. Anyone between the ages of 14-17 can get the award if they apply for, and complete two 40-hour units on safe road use. The fee for the application is £35 per person. If you're looking to take a test for a motorcycle, bus, tractor, or any other types of vehicle, the price will vary.
Find out more about the total cost of getting your driving licence.
What happens at the driving theory test?
You need to complete two sections in the test:
1. Multiple-choice questions 2. Hazard perception test. Both sections to the test are taken on a computer, on the same day, at a pre-booked DVSA test centre. You need to pass both sections to get your driving theory test pass certificate. You are not allowed to take any personal items like phones, bags, coat, revision notes, pen and so on in with you. These items need to be stored in a secure locker while you take the test.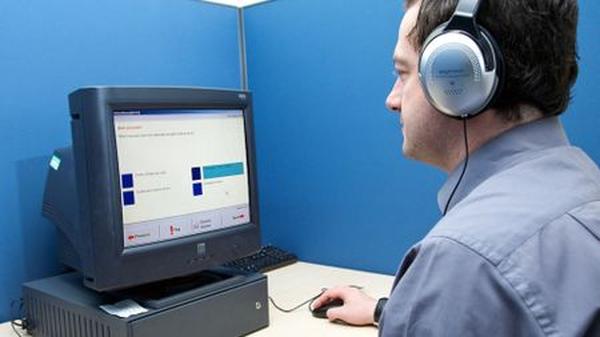 Part 1: Multiple choice questions
The first part of the test consists of 50 multiple-choice questions, which are based on the road rules like the highway codes, traffic signs and other essential skills like safe driving.
How can I prepare for the MCQ theory test?
The MCQs are based on three key resources–
The Highway Code
, the
'Know your traffic signs' booklet
, and the
Essential range
from the DVSA. The book is not just a key resource for the theory test, but also covers topics like how to drive in different weather conditions, fuel efficient driving, driving on different roads like the smart motorways, advice on overtaking slow-moving vehicles, and so on.
According to the DVSA, you should do at least 20 hours of revision to prepare for the test. The questions can be based on everything, from the rules of the road to safety, driving behaviour and other road users. It's a good idea to familiarize yourself with the theory driving test structure so that you feel confident on the day of the test and are ready to answer any question that's asked. To prepare for the test, you can
take a practice test on gov.uk
, as well as on countless other sites. Practical knowledge can help make learning theoretical knowledge easier. Spending time out on the road can help you revise, especially for the hazard-perception test.
How does the multiple choice questions section work?
A theory test instructor will explain how the test works before it starts. You'll also get the chance to do a practice session of the multiple-choice questions before the real test starts.
Read the instructions carefully before starting the test. The questions are multiple-choice, so several options will appear on the computer screen. You simply have to select the correct answer. In some cases, multiple answers will be correct. Three out of 50 questions will be based on a short, muted video that will be shown on the screen. You can replay the silent video as many times as you like. You don't have to answer the questions in any particular order, so don't waste time if you get stuck. Just make sure you leave enough time to go through and double-check your answers before your time's up. If you have a
'Safe Road User Award'
, you can take a shorter version of the MCQ test, with 35 rather than 50 questions. You'll still have to take the full hazard perception test.
Can I review or change my response in the MCQ theory test?
Yes, you can flag questions you want to come back to later. You can also change your answers if you wish to.
What is the pass mark for the MCQs?
You need to get 43 out of 50 answers right to pass this section.
How much time do we get to complete the MCQ section of the test?
You get 57 minutes to complete all the questions. After this, you can take a break of up to three minutes before the hazard perception part starts.
Part 2: Hazard perception test
Introduced in 2002, the hazard perception test is the second half of the driving theory test. You take it immediately after the multiple-choice questions section. It tests your ability to identify developing hazards and risks on the road.
How can I prepare for the hazard perception test?
There are various practice tests available online and on apps. We recommend that you try doing some of these tests so that you know what to expect. There's a
free practice test by gov.uk
which can help you get a better understanding of the actual test.
'The official DVSA guide to hazard perception' is a great resource, available in bookshops and
online.
You can also download the app on your
Apple
or
Android
phone or tablets You can also
get the guides in different languages
including British Sign Language (BSL), provided by the DVSA. Spending time on the road, both as a driver and a passenger can help you get a better understanding. You can also ask your driving instructor for help in identifying 'developing hazards' while driving.
How does the hazard perception test work?
Like the MCQ test, it starts with an introductory video that explains how everything works, followed by a chance to practice and make sure the system is working properly. The test lasts 20 minutes. In that time, you'll watch 14 video clips of everyday driving scenarios. 13 clips will show one 'developing hazard' i.e. something that may result in you having to take an action such as changing direction or speed. One of the clips will contain two hazards. Before the silent video starts playing, there will be a countdown so that you can get ready. In each video, you'll have to respond to the hazard by moving the cursor over it and clicking it. The sooner you click, the higher your score will be, with the highest score being five.
However, you can't just click away at random because the computer will recognize what you're doing, and you'll score zero for the video clip. Each time you click, a red flag will appear at the bottom of the screen so that you know your click has been registered. For example, you can correctly spot what turns into a hazard very early on, but if you click on it too quickly, before it has become a 'developing' hazard, you'll end up scoring zero.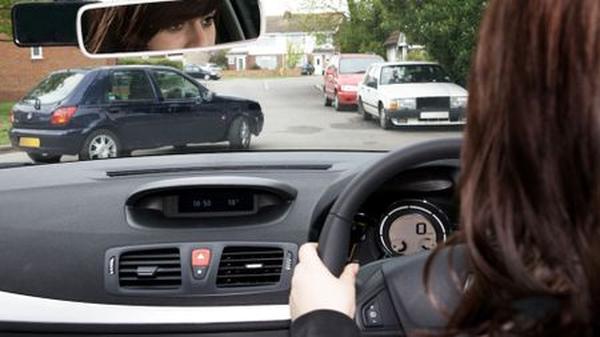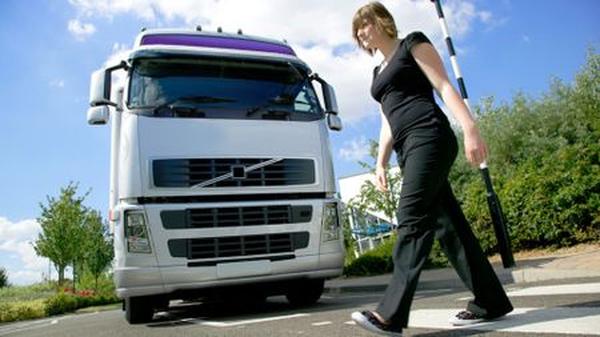 Can I review or change my response in the hazard perception test?
No, you can't run through the video more than once to review or change your response.
After all, out in the real world, you couldn't run through an incident again.
What sort of hazards should I be looking out for?
You should be looking out for the everyday challenges drivers face on the road. These can include scenarios like pedestrians walking off the pavement, children playing, oncoming traffic, animals, and even car doors opening.

What is the pass mark for hazard perception test?
To pass your hazard perception test, you must score at least 44 out of 75. You'll get your result at the centre after the tests are complete.
What happens if I pass the multiple choice but fail the hazard perception test?
You have to pass both parts of the test. If you fail one part, you fail the whole test, and you'll need to retake both parts.
You have to wait three days to retake the test, but there's no limit to the number of times you can retake the test.
What about learner drivers that need special adjustments, such as those with disabilities?
The DVSA has various provisions in place for those needing special adjustments. You can request for these adjustments by contacting the customer service in advance, and they can make the appropriate arrangements for you.
If you need extra support with reading, you can ask for a voice over (in English or Welsh only) and more time to complete the test. If you are deaf or hard of hearing, you can take the test in British Sign Language (BSL), which will run alongside the standard questions and answers. If you don't use BSL, you can request for an interpreter can go with you to the test centre. The test centres can cater to other special adjustments as well. Make sure to contact the DVSA to discuss your circumstances before booking your test.
What do I need to take to the driving theory test?
You need to take a photo ID, preferably a provisional driving licence (most provisional licences are a photocard now). If you have a licence from Northern Ireland, you need to bring your photocard and paper counterpart licence.
If you have an old paper licence (with no photo), you need to take a passport, as no other form of ID is accepted. If you don't have a photocard licence or a passport, you'll need to get one as you won't be able to take the test without a photo ID. Remember: if you don't bring the right documents, you'll lose your fee, and the test won't happen. You aren't allowed to carry any personal items like a bag or a smartphone in the test centre. If you bring them with you, these items will need to be stored in a locker before you take your test. With the current government guidelines, you need to wear a face mask at all times at the test centre. In case you cannot wear the face covering due to any medical conditions or if you are exempt from wearing one, you need to inform the DVSA. Keep a check on gov.uk for any further updates.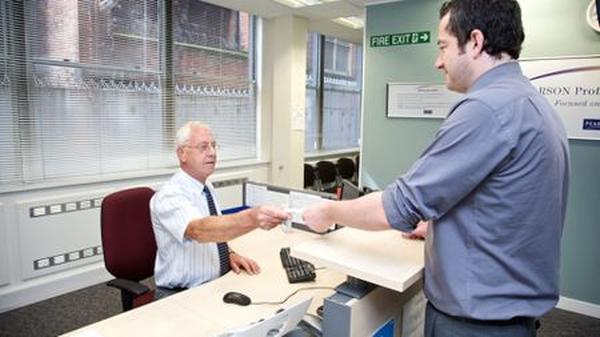 What happens after the test?