Guide
Car Leasing Jargon Buster
Need to improve your understanding of car leasing and make sure you're getting the right car leasing deal for you? Here's car leasing jargon explained.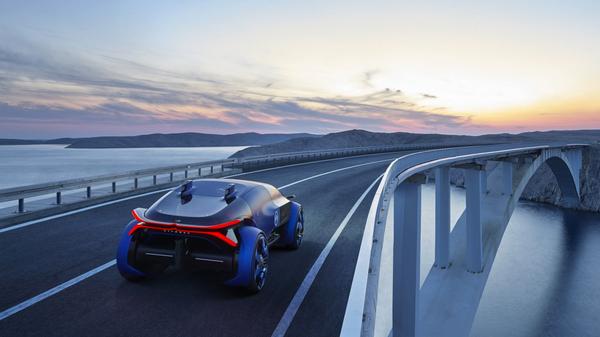 Car Leasing Jargon Buster
Admin fee
The administration fee, or acceptance fee, covers admin costs like registering the deal, setting up finance and issuing any documentation. Admin fees are normally charged at the start of the lease as part of your initial payment.

Arrears
Arrears is the legal word for an unpaid and overdue debt. If you've missed one or more payments and owe money, you'll be in arrears.

BCH
BCH stands for business contract hire. Leasing a car through your business can offer some tax benefits, like claiming VAT back if you're a VAT-registered business.
Learn more about business car leasing
.
Broker
A broker acts as an intermediary between customers, leasing companies and manufacturers. They can offer impartial advice and support, and aim to find the best vehicle prices available on the best terms available.

BVRLA
The BVRLA (British Vehicle Rental & Leasing Association) is an independent trade body in the vehicle rental, leasing and fleet management industries. They have produced guidelines used by many leasing companies, and promote best practice through training courses, events and more.

Credit score
Your credit score, or credit rating, is a number that shows how likely it is that you'll repay your credit on time. The higher the number, the better your credit score. Your credit score is based on your credit history.

Customer maintained
You normally have two maintenance and servicing options available on lease cars. If you opt for customer maintained, you are responsible for servicing and replacements and will pay for them as you go. If you choose funder maintained, you'll pay extra each month and this will be done for you.

Depreciation
Deprecation is the reduction in an asset's value over time. Cars naturally depreciate in value over time, normally due to wear and tear, so when you sell them (or the lease deal ends) they're normally worth less than when you first get them.
Early settlement
If you choose to end your lease deal early, you'll have pay off the remainder of what you owe. This is called an early settlement but can also be known as an early termination or early repayment.
The amount you'll pay, called the settlement figure, will be given to you by the lease or finance provider, and may include an early repayment charge.
Excess mileage
Most lease deals include a limit to the number of miles you can travel each month (sometimes called a mileage cap). If you go over this limit, you'll normally have to pay an excess mileage fee and be charged per mile.

FCA
The Financial Conduct Authority (FCA) is an independent body responsible for regulating financial services in the UK. They aim to help consumers find a fair and honest deal.

GAP insurance
Guaranteed Asset Protection (GAP) insurance is essentially a cover against depreciation. It covers the difference between the original value of your car and the amount an insurance company would give you when written-off or stolen. Your insurer will only pay out what the car is worth at the time it's written-off or stolen, but GAP insurance can top this up to its original value.

Initial payment
A non-refundable initial payment, also called the deposit, normally comes at the start of the lease deal. It will usually be equivalent to 6 or 9-months' payments in advance.

MPG
MPG stands for miles per gallon. A car's mpg can show how fuel efficient it is, as it shows how many miles it can cover on a gallon (4.5 litres) of fuel.

P11D Value
The P11D value is the cash value of a work-related taxable expense or benefit that isn't included in your wages. If you're leasing a car for business purposes, you'll have to include it on your annual P11D form.

Part-exchange
Part-exchange is when you trade your current car in and its sale value is deducted from the cost of a new car. You'll then have to pay any difference.
Learn more about part exchange
.
PCH
Personal contract hire (PCH) is another name for car leasing. You'll pay monthly for a fixed amount of time, then return the car at the end of the contract.
Learn more about PCH
.
PCP
Personal contract purchase (PCP) is similar to PCH leasing, except you have the option to buy the car at the end of the contract.
Learn more about PCP
.
Quote
You can request a personalised quote from a broker or leasing company. This will be more closely tailored to your requirements or cover any specifics you want – like a certain type of car or any optional extras you want. On Auto Trader, quotes are obligation free.

Residual value
The residual value is an estimate of what the car will be worth at the end of the contract. The car's residual value will be calculated at the start of your lease and will impact on your monthly payments, so take it into consideration when shopping for lease deals.

Road tax
Road tax, also called Vehicle Excise Duty (VED) or car tax, is paid on most vehicles used or parked on public UK roads. How much road tax you pay will depend on the age of the car, it's CO2 emissions and other factors.
Learn more about road tax
.
VAT
Value Added Tax (VAT) is a consumption tax that can be charged on goods and services. You'll have to pay VAT on your lease car unless it's a BCH and you're a VAT-registered business.
Prices listed on Auto Trader include VAT
, so you know exactly how much you're paying upfront.