Guide
Car leasing with insurance
Car leases need to be covered by car insurance. Find the level of cover you need and compare car lease insurance quotes.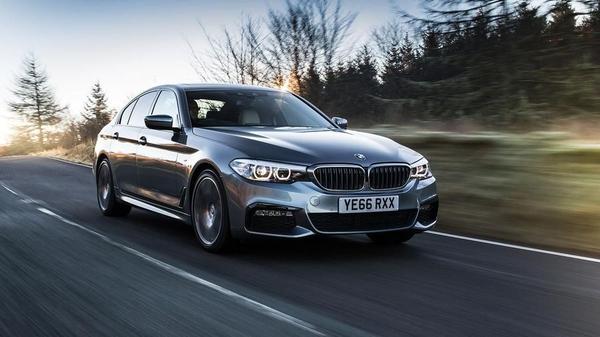 Does a car lease come with insurance? Is insuring a car lease expensive? How do I make an insurance claim on a lease car? In this guide, we aim to answer all your questions on insuring a car lease.
This is intended as an overall guide to insuring a car lease. Details can differ for individual car lease and insurance providers, so do contact them for specific details of what they offer and see if it's right for you.
Do car leases come with insurance?
Most standard car leasing contracts don't include car insurance. When budgeting for a car lease, you should therefore factor in insurance as an additional outgoing cost.
You can get an insurance quote here
.
How does car leasing insurance work?
If insurance is not included in your lease deal, then it is your responsibility to arrange insurance. Remember: it is illegal for a car to be uninsured unless it is
declared SORN
.
Insurance needs to be arranged from the day the car is delivered to you and remain valid until it is returned to the leasing company. You will have to tell the insurance company that the car is leased. This is because the leasing company is the registered owner of the vehicle, not you. If the insurance company assumes you are the registered owner (some systems are set up so that this is the default option), then it could complicate the process of making a claim. It shouldn't affect the cost of your insurance.
Who will own the insurance policy?
The lease car will be registered in the name of the leasing company, but the insurance certificate itself will go under your name.
For
personal leases (PCH)
, the insurance should be in the name of the main policy holder or named driver. For
business car leases (BCH)
, the insurance certificate should be in the name of the company or company director.
Level of insurance required for a car lease
In most instances, you'll have to take out a fully comprehensive insurance policy for your lease car. Remember the car belongs to the leasing company, so they'll want to protect their asset while you lease it.
Third party car insurance wouldn't cover the car in the event of an accident – it would only cover damage to other people and their property. If you were in an accident and only had third party insurance, you'd have to cover the full cost of repairs yourself; so leasing companies prefer the guarantee of a fully comprehensive policy.
Is insuring a car lease expensive?
In most cases, insuring a lease car shouldn't differ too much from insuring a car you own. Several factors go into pricing an insurance policy, including your personal driving history, so it's important to
shop around for insurance quotes
.
If you're keen to keep your monthly costs down, then consider leasing a car from one of the lower
car insurance groups
. Cars in these groups are cheaper to insure but tend to be less valuable and less powerful overall. You may therefore want to shop around and find a car that's affordable to lease and insure, while still ticking enough of your boxes.
Keep insurance costs down on a car lease
If you want to keep your insurance costs down, consider some of the following ideas:
1. As mentioned above, look for cars in lower insurance groups. Cars in low groups are less risky to insure, so tend to be cheaper to insure. 2. Choose a less valuable vehicle. If your insurer has to pay out less for repairs or replacements, your premiums should be lower. 3. Park your vehicle in a secure driveway or garage rather than on the road, if possible. 4. Apply a no claims bonus, or work towards one. 5. Paying an annual sum can work out cheaper than paying monthly, but you should perform your own budget checks.
Do I need gap insurance on a lease car?
If you get a lease car, you may consider gap insurance, depending on the lease provider. Gap insurance is normally optional, as opposed to regular car insurance which is mandatory
What is gap insurance? Gap insurance takes depreciation into account and covers the difference between what you pay for your car and the amount you'd get if the car was written off or stolen. If you lease a car worth £25,000 but have an accident or write the car off after two years (at which point the car's value has depreciated e.g. to £19,000) then you'll be out of pocket – as the insurer will only pay what the car is worth at the time of the claim. Gap insurance for a lease car In a standard car leasing agreement, your monthly payments are based on the initial value of the car. If you have an accident and the car has depreciated in value, you still have to pay off what you owe on the car's initial value. Gap insurance can cover this difference between the amount you owe on the lease and what the car was worth when you made the claim. With a lease car, you should be eligible to consider 'contract hire' gap insurance, which is available on cars you can lease but not buy (PCH contracts, not PCP). With this insurance contract, your car's market value is covered by your car insurer and the gap insurance can cover remaining payments owed for the rest of the lease.
How do I make an insurance claim on a lease car?
The exact process will vary depending on your lease provider and insurance provider, so consult both for details. That said, the following steps will normally hold true:
Report the accident to the police and insurance company (even if you don't plan on making a claim) within 24 hours. You should also let the leasing company know. If your lease has just started the leasing company may ask you to pay off the balance remaining on your lease or offer a settlement figure. Your insurer may offer a pay-out, which you could use towards paying the lease off. They may also provide a replacement car, if you have this cover included in your policy. If your lease is nearly over, you may be required to pay a lease car damage charge. This will be specified in your contract. Contact your preferred car leaser and insurer for more information.