First Drive 2016 Range Rover Evoque HSE Dynamic 2.0-litre Td4 AWD first drive review
The Range Rover Evoque has had a series of changes for 2016, so how does it stack up against its rivals now?
First published: 9th September 2015
Auto Trader verdict:
The Evoque may not be the class-leader in some respects – a Porsche Macan is more sporty, the BMW X3 a better drive – but it is not far behind either; and, if our first impressions are anything to go by, it's an even more attractive package than it already was, marrying super-stylish looks with a fine blend of on- and off-road ability, topped off with some appealingly low running costs.

Author: Andy Pringle
Location: Barcelona, Spain
Need to know:
Revised version of the fastest-selling Land Rover

Mild facelift and extra kit accompany new engines

On sale now, priced from £30,200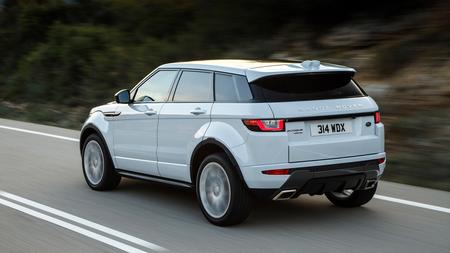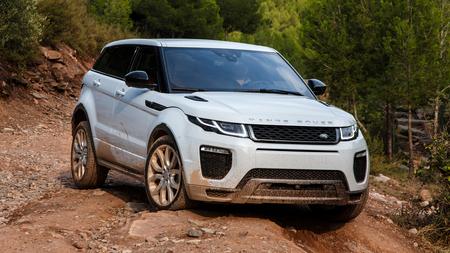 What is it?
We may only just have turned our calendar over from August to September 2015, but this is the 2016 Range Rover Evoque. It's distinguished from the outgoing model by a slight facelift – new grille, bumper and LED lights at the front, along with a new tailgate spoiler at the rear, plus more high-quality materials and a new infotainment system inside – but the biggest change is the adoption of the new 'Ingenium' diesel engine that has already appeared in the
Land Rover Discovery Sport
and the
Jaguar XE
.
It's available in two different power outputs, but the real headline-grabbing statistic is that the most economical version has CO2 emissions of just 109g/km, making this one of the UK's most frugal SUVs.
As such, this model will certainly help to broaden the appeal of the Evoque, but our first experience of the 2016 car came in what is expected to be the biggest-selling version, which marries together the stronger version of the new engine with an automatic gearbox, four-wheel drive and HSE trim.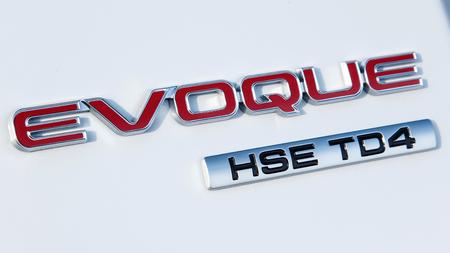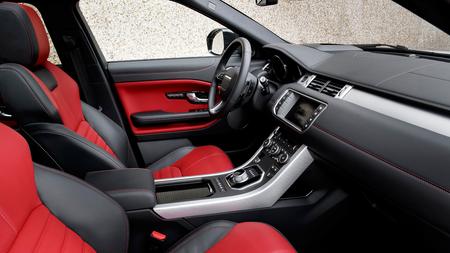 What's it like?
Given that the relatively minor facelift comes very much from the 'If it ain't broke, don't fix it' school of design, your first reaction is that the 2016 Evoque is very like the 2015 car; and, while that's true, that's no bad thing. It remains as smart and as distinctive as it was when the first concept car was unveiled back in 2008.

Where the changes are most obvious is in the cabin, where the Evoque has been thoroughly 'Range Rover-ified'. The new touchscreen infotainment system and higher-quality materials give the Evoque much more of the look and feel of its larger (and more expensive) siblings.

As far as the accommodation goes, nothing substantial has changed, which is no bad thing. Sitting in the elevated driving position that's typical of an SUV, the driver gets a good view of pretty much everything around them, and even with the panoramic sunroof fitted, there's enough headroom for six-footers to be comfortable behind the wheel. Likewise, the rear seats and bootspace is up with the best – at least in the five-door model we tested.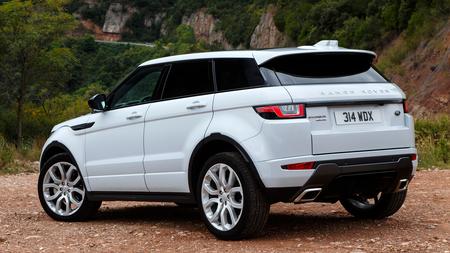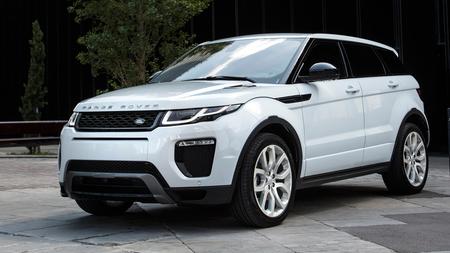 What's also impressive is the new Ingenium engine, which we tested in its more powerful form, with 178bhp and mated to the optional nine-speed automatic gearbox.
Right from the word go, it pulls with real strength and smoothness, getting this big SUV moving without any bother at all – and without any need to stray to the upper reaches of the rev range, when the engine can get a little noisy.

However, as long as you're not in too much of a hurry, if you let the engine's low-rev strength pull you along, you'll make smooth progress most of the time. And, sadly, yes, we say 'most of the time', because the combination isn't quite perfect: every so often, the gearbox struggles to decide which of the nine ratios at its disposal is the right one. In particular, it can be a little over-zealous to kickdown when you're not expecting it.

We found that sticking the gearbox into Sport mode went some way to solving this problem, but the con to that pro is that it makes the engine hang on to higher revs for longer, thereby creating more noise. Overall, though, the engine generally works well with the gearbox, and it stands comparison with the best in its class. It's certainly a marked improvement on the old diesel engine in the Evoque.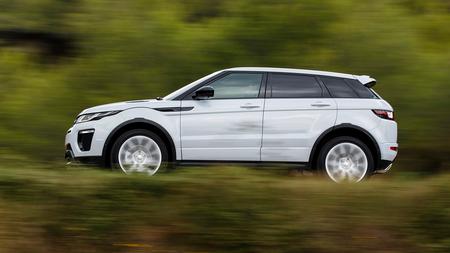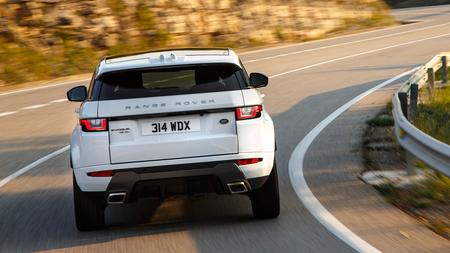 Our test car also came with the Adaptive Dynamics package, and it gave a generally good ride; a little on the firm side at times, but certainly within acceptable limits given how well it made the car corner: balanced and composed through all but the tightest turns (when the car's size and weight ultimately tell).
If you want the ultimate in sporty 4x4s, then a
Porsche Macan
is a little sharper; and, likewise, a
BMW X3
is a little more comfortable. But, the Evoque still provides a very good balance between the opposing demands of a smooth ride and sharp handling.
That's all the more impressive when you consider just how good the Land Rover is off-road. Of course, very few customers will ever take their Evoque much further off-road than the supermarket car park, but they can be safe in the knowledge that the Evoque is every bit as good in the mud and dirt as anything with a Land Rover badge – and certainly way better than cynics might expect of something that make such a virtue of its style.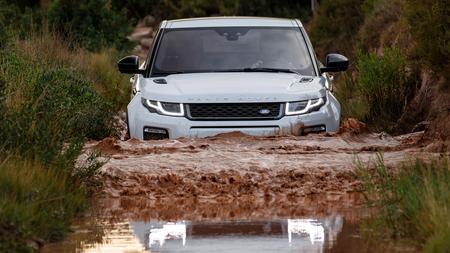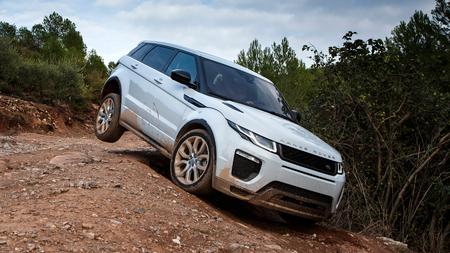 Should I get one?
The Evoque surely sells primarily on the way it looks, and the 2016 changes have done nothing to change that. If you like the way it looks – and many people do – you'll consider buying one. What has changed – thanks to lower running costs, more refined engine and smarter interior – is that this is now a car you can buy with your head as much as with your heart.

In other words, pretty much whatever you want from an SUV, the Evoque can deliver it. If you're in the market for a premium SUV, then yes, you should certainly consider it.

Key facts:
Model: Range Rover Evoque HSE Dynamic 2.0-litre Td4 AWD automatic

Price: £42,300

Engine: 2.0 litre turbodiesel, nine-speed automatic

Power/Torque: 178bhp/317lb ft

0-62mph: 9.0secs

Top speed: 121mph

Economy: 55.4mpg

CO2/BIK tax liability: 134g/km/24%

Boot space: 420 – 1,445 litres
Also consider:
Porsche Macan
A little dear, but it will suit those with 2.4 children and a Labrador, yet still deliver sports car thrills, super-high quality and a prestige image
BMW X4
An unashamedly niche product, but it makes an interesting alternative to a more conventional SUV
Audi Q5
One seriously desirable car thanks to its build quality, performance and design inside and out
Find a Range Rover Evoque in our classifieds
Interested in buying a Land Rover Range Rover Evoque?