Feature
Six times Mazda went its own way and won
Mazda is celebrating its 100th birthday this year – here are some examples of when its individualistic streak paid off handsomely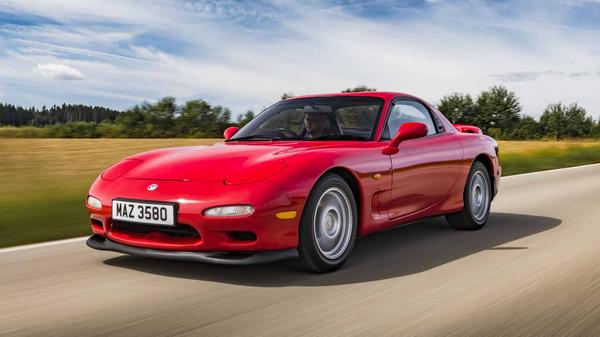 As part of its 100th birthday celebrations Mazda has been hosting visitors at a privately-owned museum in Germany with one of the biggest collections of its cars in the world. Assembled by the boss of the local Mazda dealer group, this personal fleet showcases the sheer diversity of the brand's history since it started out a century ago as a manufacturer of synthetic cork.
It quickly graduated into motorised vehicles, specialising in three-wheeled delivery trucks before it built its first car in 1940. Just five years later its home city of Hiroshima was flattened by the atomic bomb but Mazda's factory was back in action within months. In 1960 it launched its first modern car, the tiny R360, and just seven years later it launched its first rotary-engined model and remains the only manufacturer to make a commercial success of this distinctive technology. This passion for engineering continues to this day in the Skyactiv X engines found in cars like the
CX-30
and
Mazda 3
, mild hybrid technology on mainstream models and the pending arrival of its first all-electric car, the MX-30. Here are six moments when Mazda went its own way – and how it paid off.
It reinvented the roadster
In the mid-80s it looked like convertibles were going the way of the dinosaurs. But a group of classic car enthusiasts within Mazda reckoned they could put a modern spin on traditional roadsters like the MGB. The bosses agreed and the MX-5 launched to huge acclaim in 1989, instantly winning fans with its cute looks and driver focused engineering. Mazda calls brands the latter as 'Jinba Ittai', a term that translates as 'horse and rider as one' and a philosophy at the heart of the brand's cars ever since. 30 years,
four generations
and over a million sales later
the MX-5
is still the most fun you can have on four wheels and the best-selling two-seater sports car of all time.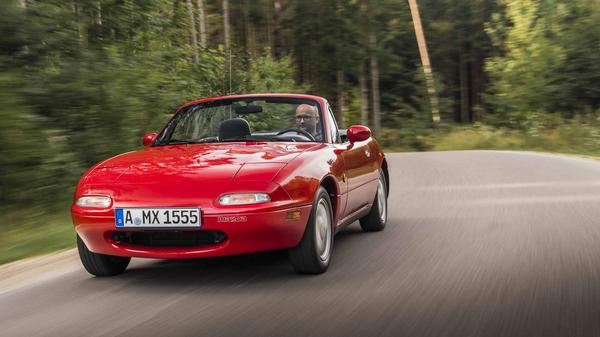 It made the rotary work – and will again
Rotaries don't have pistons like conventional internal combustion engines and instead use a three-pointed lobe spinning within an oval-shaped chamber. Simple in theory, only Mazda has made the rotary engine work commercially. Exceptionally compact and incredibly smooth and refined, rotary engines lack torque and suffer on emissions tests and the last model to use one – the
RX-8
– went out of production in 2012. However, small rotaries are especially suited to hybrid applications and Mazda's passion for the technology will soon see it reborn in support of a new generation of electrified cars.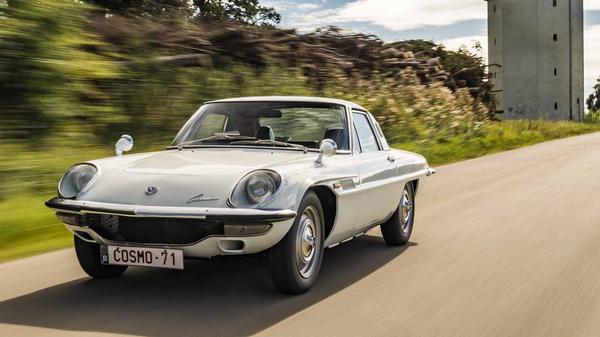 It's always made beautiful cars
Mazda is proud of its engineering but also has a long history of building beautiful cars. The Luce Rotary Coupe and the Cosmo of the late 60s are both stunners and its RX-7 evolved into perhaps the most beautiful Japanese sports car of all time by the time of its last version in the 1990s. The brand's current 'Kodo' design language launched in 2012 with the first
CX-5
and manages to make even SUVs and crossover models look sleek and elegant in a way no rival has yet equalled.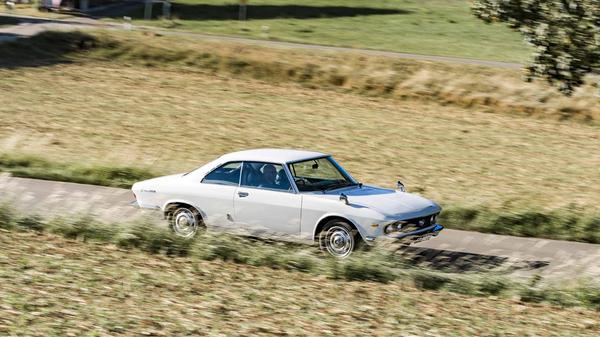 It never follows the herd
Mazda has a fiercely individualistic streak in both design and engineering. In 2012 it launched the Skyactiv engines still used across the range, turning accepted wisdom on its head by proving diesel engines could be refined and responsive and petrol engines efficient and economical. That's found its logical conclusion in the latest, highly efficient Skyactiv X engine in the Mazda 3 and CX-30, which rejects trends like turbos and downsizing and sets out to prove there is life in petrol engines yet. Bold yet pragmatic, this technology is typical of Mazda's determination to come up with its own solutions.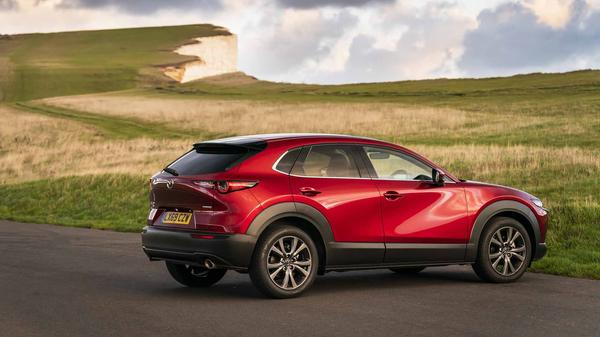 It's going electric on its own terms
Much as Mazda likes to do its own thing it can't ignore the bigger picture and move to electrification. As ever, though, it's doing it the way it wants, not the way everyone else in the industry is going. The MX-30 launching later this year is a prime example. It prioritises lightness and benefits that brings for handling over outright performance and range, packaged in distinctive and good looking crossover-influenced styling guaranteed to stand out from the crowd. A hybrid with a rotary range extender will follow. Look out for our first impressions of driving it very soon.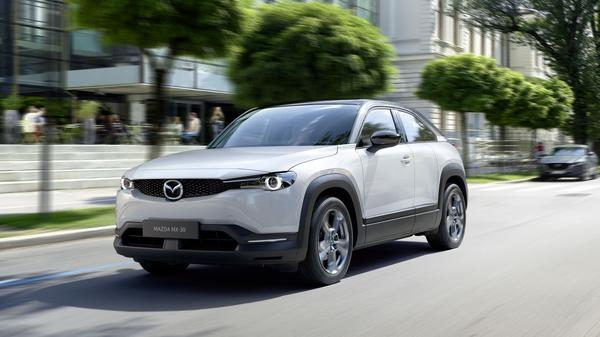 It loves to race
When Mazda has a point to prove about its engineering it inevitably does so with giant-killing performances on track. The Cosmo proved rotary technology could work in an epic 84-hour race at the Nürburgring in 1968, RX-7 race cars won in championships across America, Europe, Japan and Australia in the 80s and, in 1991, it beat the likes of Porsche, Jaguar and Mercedes to win Le Mans with – inevitably – a rotary powered racing car. At the other end of the scale many a grassroots racer has started in a cheap MX-5 bought through
Auto Trader
, the mechanical toughness and fun handling the perfect introduction to track driving at any level.