Feature
Five reasons the Jaguar E-type still matters
Jaguar's iconic sports car was unveiled 60 years ago today and caused a sensation that still hasn't died down – here's why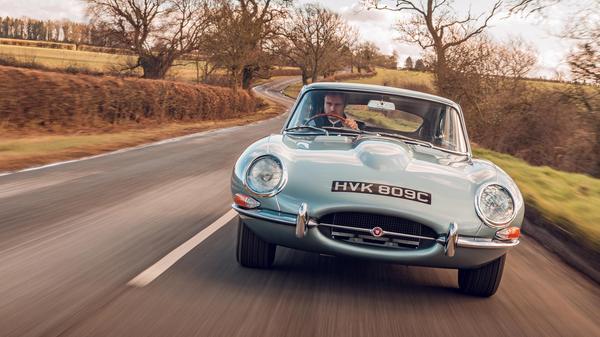 60 years ago Jaguar founder Sir William Lyons had the world's press gathering to show them his brand-new sports car – the E-type. The only problem? The car was, at that point, still on its way from England, being driven flat out across France by Jaguar's PR boss (and experienced racer) Bob Berry. Legend has it he arrived with literally minutes to spare and just enough time for someone to run a sponge over it before Lyons presented it to the world, having muttered "Good God, Berry, I thought you'd never get here!"
Those words – and a map of the route Berry took – are engraved by artist King Nerd on the interior trim of six specially restored E-type coupes that Jaguar has created to celebrate the anniversary. These cars are being sold in matching pairs with a recreation of the roadster version that was driven out to Geneva the following day, such was the excitement about Jaguar's new sports car. 60 years on that buzz is arguably as strong as ever. Here's why.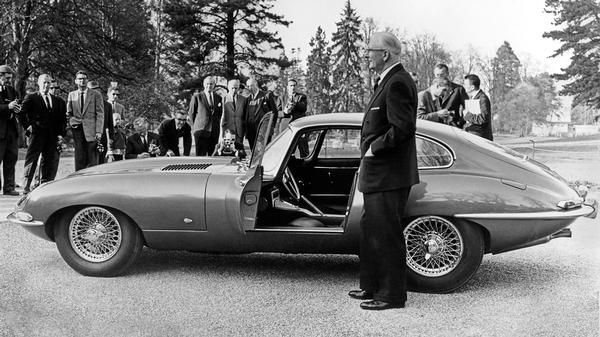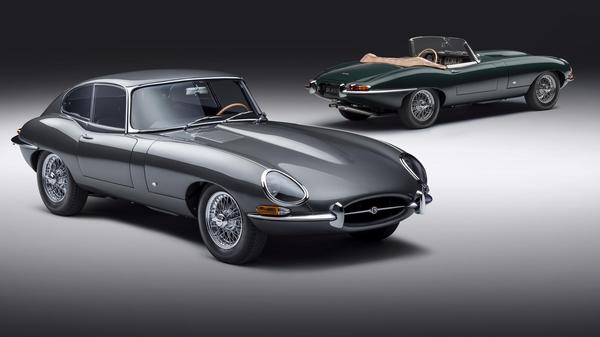 1 - It's the Swinging Sixties on four wheels
Along with the original Mini the Jaguar E-type helped make Britain's name as a centre of all things cool in the Swinging Sixties. As Mary Quant and Twiggy did for fashion and the Beatles and Rolling Stones did for music, the E-type exported this sexy, self-confident swagger to the world. More E-types were sold overseas than here, the Americans especially falling for its charms and sealing Jaguar's reputation as a builder of sleek, sporty cars that survives to this day.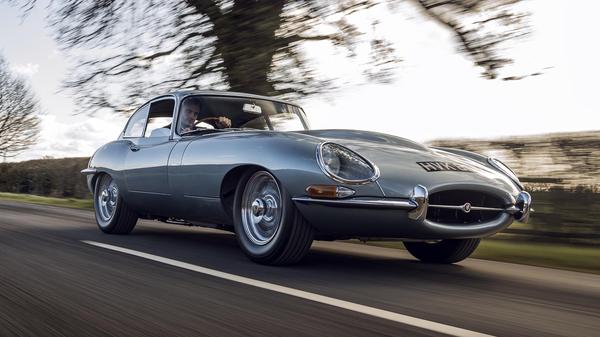 2 - It was faster than a Ferrari – and more beautiful, too
You would have been hard pressed to get Enzo Ferrari to even acknowledge his cars had rivals, let alone pay them compliments, but even he was impressed by the E-type's arrival at Geneva and admitted it was a beautiful looking car. He had a right to be worried, too. The E-type might not have been as exotic as the cars carrying the Ferrari name but it was quicker and cost about half as much. A modern
Jaguar F-Type
is fast and fun, and is heavily influenced by the legend of the E-type. But imagine if that car had come out of nowhere and offered the performance of an
Ferrari 812 Superfast
for half the price?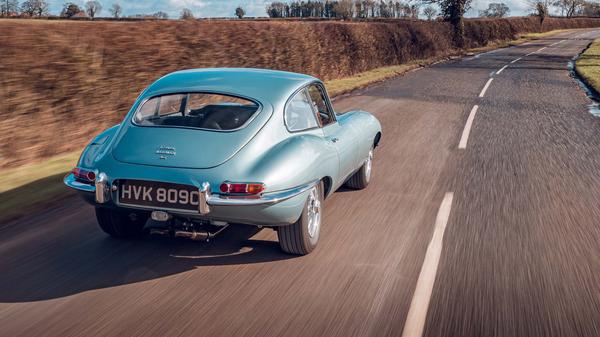 3 - It was built by racers
Jaguar had enjoyed huge success in motorsport throughout the 1950s, drivers like Stirling Moss winning prestigious events like the Le Mans 24 hours, beating the likes of Mercedes-Benz, Ferrari, Maserati and Aston Martin in the process. And the drivers, team managers and engineers who made all that possible were all closely involved in the development of the E-type, and made sure race winning technology like the disc brakes that helped Jaguar triumph at Le Mans were included. Just a month after that Geneva debut the E-type won its first ever race, Graham Hill and Roy Salvadori proving the point by beating a field full of Ferraris and Aston Martins at Oulton Park in totally stock E-types.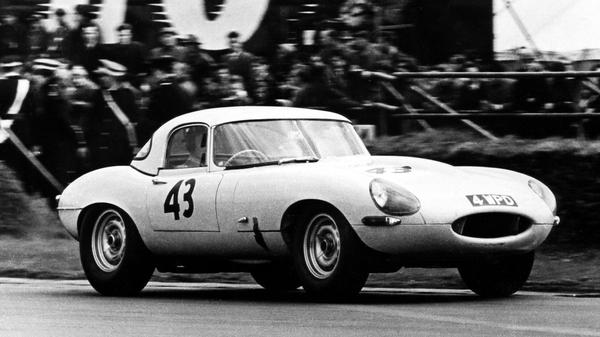 4 - Jaguar can still sell you a 'new' one…
The specially built cars Jaguar has created for the E-type 60 Collection are being sold in six matching pairs of fully restored cars representing the famous '9600HP' fixed-head coupé and '77RW' roadster that were driven to Geneva to reveal the car to the world, complete with subtle modern upgrades such as a five-speed gearbox and specially commissioned badges. No price has been announced for these pairs and, in any case, they're already sold. But don't worry. Jaguar's classic division can still source and restore an E-type for you, paint it in the colour of your choice and even add discreet modernising touches like carefully concealed sat-nav and Bluetooth phone connection. You'll still need supercar money to buy one. But it might just be a smarter way to spend it.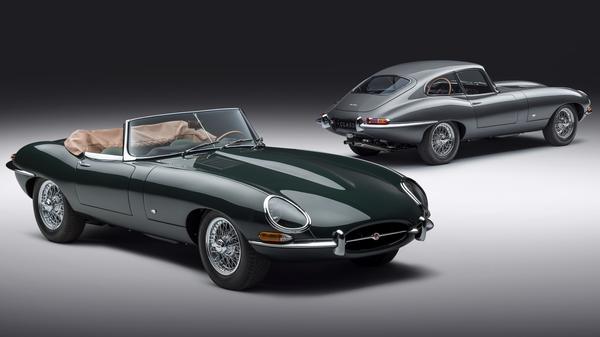 5 - …and it's still great to drive
We were lucky enough to drive a 'Reborn' E-type restored by Jaguar and can report it totally lives up to the hype. Obviously, it looks gorgeous. But for a 60-year-old car it feels fantastically fresh to drive, even on modern roads. The small doors make it a bit of a contortion to get in but the cabin is surprisingly roomy once aboard, the all-independent suspension, rack and pinion steering and disc brakes that were so ahead of the game at the time mean it grips, steers and stops far better than most classics and then there's that engine… Around 270 horsepower is hot hatch rather than supercar power these days, but the E-type has just the right performance for a twisty back road and is fast enough to be fun without being scary. Jaguar is going electric but the way the 4.2-litre six-cylinder XK engine goes from a purr to a growl as you put your foot down will make your heart race in a way no electric motor ever will.