Expert Review
Nissan GT-R Coupe (2013 - ) review
The Nissan GT-R is the epitome of the hi-tech sports car, with a trick four-wheel drive system, huge power and unique looks. Is it better than a Porsche 911 as an everyday supercar?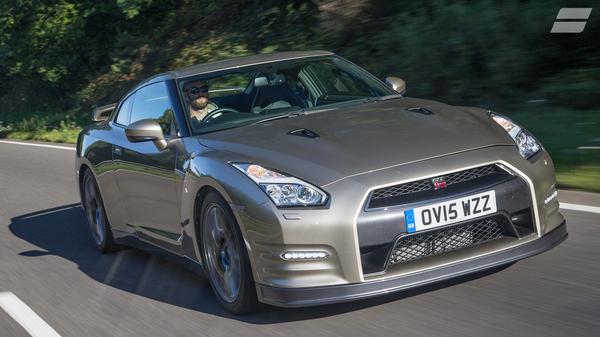 The Auto Trader expert verdict:
Time and technology have both moved on a lot since the GT-R first arrived, but the driving experience remains as shocking, brutal and exciting as ever. Incredible straight-line speed and immense cornering grip mean that it's still more than a match for supercars several times the price. There are sharper, more modern sports cars out there, but few that are quicker.
Reasons to buy:
Explosive performance
Affordable supercar pace
Surprisingly practical
How good does it look?
The GT-R is nicknamed 'Godzilla', which should give you some idea of the visual impact it has. Drive one, and you will get noticed; people will point and stare. The Porsche 911 has evolved over the years and now looks like the automotive equivalent of a sharp business suit, but the Nissan is more like a suit of armour. From the outside, it certainly seems ready for battle, too. The gigantic set of four exhaust pipes poking out from the wide rear bumper, the massive wing sat on top of the boot and the huge air intakes at the front all mean the GT-R looks seriously aggressive. Pick the Nismo model and you'll also get bespoke alloy wheels and more carbon aerodynamic trim at the front, but the standard model already seems pretty mean, with dark grey 20-inch alloys, and massively wide rear tyres.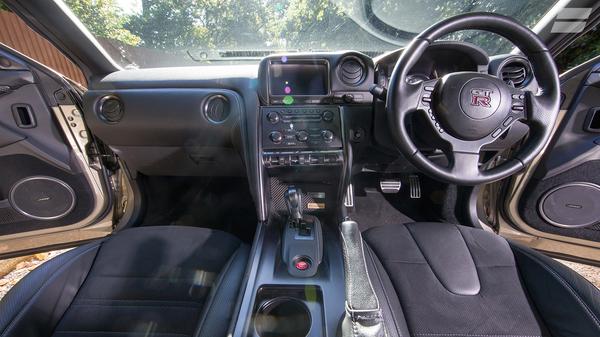 What's the interior like?
"

There are some nice touches, with a bright red starter button next to the gear-stick, and the trio of toggle switches for activating 'R' mode

"
The outside might look as fresh as ever, but step into the cabin, and while there are some nice touches (including a bright red starter button next to the gear-stick, and the trio of toggle switches that turn everything into the bonkers 'R' mode), the GT-R does show its age: some of the plastics (particularly around the centre console) are hard and scratchy to the touch. The driving position is a bit high, too, but the front seats are wide, comfortable, and grippy in all the right places. They have electric adjustment as standard and forward visibility is fairly good, even if the rear view is hampered somewhat by the enormous rear wing on the boot. It'll take you a while to work out what the many steering wheel buttons do, but thanks to the touchscreen display, at least the infotainment and sat-nav are easier to use.
How practical is it?
Sportcars and practicality rarely go hand-in-hand, but thanks to its intimidating size, the GT-R is better than most coupes at carrying things. Even so, as in its main rival, the Porsche 911, the rear seats are strictly for occasional use: only kids and the vertically challenged will be able to get comfortable back there. The steeply sloped roofline eats into headroom, too; and, if the driver is anywhere close to six foot, then rear legroom is at a real premium. Getting in and out of those back seats is no easy task, either, but the GT-R does make up for this with a useful boot that can take up to 315 litres of stuff. That's enough room for two small suitcases, or a couple of sets of golf clubs. However, the opening is a bit small, and you have to lift your bags over a high lip to get them in. Rivals like the Jaguar F-Type have more luggage space, but then again only half the number of seats.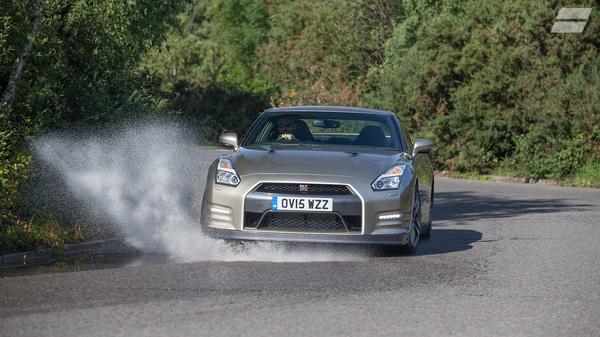 What's it like to drive?
"

The sheer level of grip generated by the enormous tyres and trick four-wheel drive system has to be experienced to be believed

"
For such a wide and relatively heavy car, the GT-R's handling is nothing short of astonishing. It feels totally different to drive than rival sports cars such as the Porsche 911, with none of that car's inherent balance or steering delicacy. However, the sheer level of grip generated by the enormous tyres and trick four-wheel drive system has to be experienced to be believed. This limpet-like traction means it is brilliantly capable in wet or slippery conditions and on bumpy roads, but the stiff chassis does make for a bumpy ride at lower speeds. However, this latest GT-R is softer and more forgiving than previous versions, and the three-way adaptive dampers make the Nissan a surprisingly capable cruiser, especially in 'Comfort' mode. The light steering does take some getting used to, though. It'll snatch and jerk as the wide tyres hunt out bumps and cambers in the road, but provides a decent amount of feedback at higher speeds, giving the driver bags of confidence. The only downside is that, because of the car's size and width, it's not the easiest to live with, so low-speed parking exercises and narrow lanes require special care.
How powerful is it?
The price of the GT-R has crept up steadily over the years, but even so, nothing at this price can even come close to matching its volcanic performance. At its heart is a twin-turbocharged 3.8-litre V6 which – in its standard state – has 542bhp and a faintly ridiculous 466lb ft of torque. Each time you push down on the throttle, there's a bit of a pause and a whoosh of induction noise as the turbos spool up before the real fireworks begin. Even so, all that still translates to gut-churning acceleration, with a launch control-aided 0-62mph time of 2.7 seconds, and a top speed of 196mph. In the unlikely event that you find the standard GT-R too slow for your needs, then the Nismo edition raises the stakes even higher. It uses the same basic engine, but with a whole host of internal modifications raising the power to 591bhp with a corresponding drop in the acceleration times. It sounds great at full-bore, too, while settling down to an acceptable low roar at normal speeds. The six-speed dual-clutch gearbox never gets in the way of the savage way the GT-R delivers its potential, but the four-wheel drive system does chunter, graunch and generally whine at very low speed – traits that some will love, and others detest.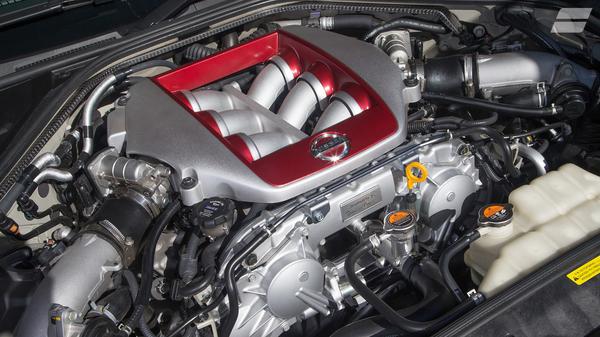 How much will it cost me?
"

The 911 Turbo can be coaxed into returning over 30mpg, but you'll be lucky to get more than high teens in the GT-R

"
Predictably, the price you pay for the ballistic performance in the GT-R is that it will be very pricey to run. Rivals like the Porsche 911 Turbo, Audi R8 and more exotic McLaren 570S may all cost significantly more to buy than the Nissan and deliver similar pace, but GT-R's the running costs will be at least as ruinous as theirs. The latest 911 Turbo can be coaxed into returning over 30mpg, but you'll be lucky if you get much more than high teens in the GT-R. An official combined figure of 23.9mpg and a colossal CO2 output of 275g/km place it in the highest possible brackets for road tax, first-year showroom- and benefit-in-kind tax. The tyres are very expensive to replace, servicing intervals are short, and costs are high, so be prepared for the full wallet-emptying experience of owning a supercar, despite the seemingly accessible price tag. Steep insurance premiums and pricey spare parts all pile on the financial pressure, too, keeping ownership costs sky high.
How reliable is it?
Owners worried about the potentially costly complications of an engine failure or gremlins in the four-wheel drive system can rest assured, as the transmission in the GT-R is famed for both its durability and its ability to withstand tuning. Its rating in the Warranty Direct Reliability index reflects this, with very few engine issues reported, and most problems relating to the electrics. While the GT-R is given a relatively poor rating, this is down to the (relative) expense of the repairs carried out, rather than their frequency. On the plus side, because the car has been in production a long time, all the early issues have been ironed out. Owner reviews on our website reflect this, too, with almost all of them reporting perfect reliability, with the only caveats to the ownership being the six-month service intervals, and cost of fuel and tyres.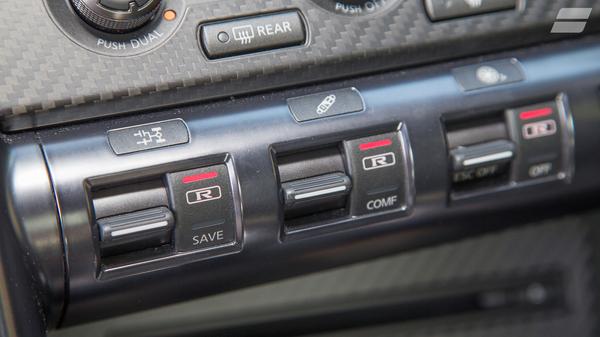 How safe is it?
"

If the worst does happen, then the six standard airbags, seat belt tensioners and super-stiff chassis should protect you

"
There is a whole host of electronic systems to keep you safe and secure when driving your GT-R, with a sophisticated traction control system, stability control, and a locking rear differential. These safety aids, along with the massive brakes, should be enough to keep you on the straight and narrow, but if the worst does happen, then the six standard airbags, seat belt tensioners and super-stiff chassis should all protect you very well. The GT-R hasn't been crash tested by Euro NCAP, and does miss out on the latest safety systems, like autonomous braking, adaptive cruise control, a head-up display or blind-spot monitors, but you're unlikely to see much appearing in your mirrors if you drive it with any gusto. Security should also be top notch, with a Thatcham-approved alarm and deadlocks as standard.
How much equipment do I get?
Unlike with many cars at this price – and particularly anything wearing a Porsche badge – there's no need to bump up the cost with a long list of options. Every GT-R comes with heated and electrically adjustable Recaro seats, a carbon-fibre centre console, LED headlights, keyless entry and start, dual-zone climate control, cruise control and automatic lights and wipers. The standard infotainment system, while getting a bit outdated now, also comes with almost everything you could want or need, with a 7.0-inch touch-screen, Hard Drive for storing music, a colour reversing camera, sat-nav, DVD playback capabilities, and a thumping Bose stereo system, with 11 speakers dotted around the interior. That's obviously quite a long list, but if you do want to upgrade your car, then you have the option to add luxuries like premium leather upholstery, and carbon-backed seats on the Nismo.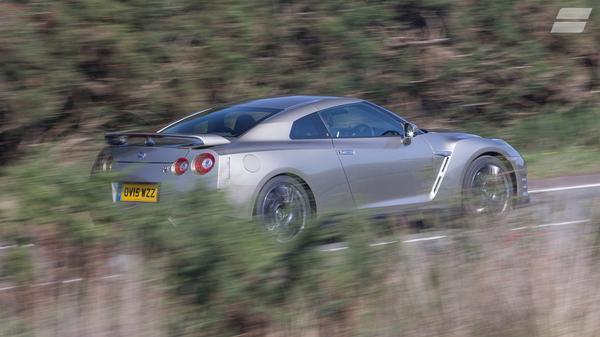 Why buy?
"

It looks, goes, grips and sounds like no other car on the road

"
There is nothing else quite like the GT-R, and it still delivers supercar thrills for a fraction of the price of more exotic fare. It looks, goes, grips and sounds like no other coupe on the road, and its surprisingly versatile cabin, reliability, and easy-going nature actually make it a brilliant daily driver – just as long as you can stomach the hefty running costs.