Expert Review
MINI Clubman hatchback (2019 - ) review
The Mini Clubman is a quirky alternative to premium hatchbacks such as the VW Golf. Find out why we think it's well worth considering in our expert review.
The Auto Trader expert verdict:
Available new from £27,015
The Mini Clubman has all the same attributes as a regular Mini, but it adds a healthy extra helping of practicality. It's a worthy rival to premium five-door hatchbacks such as the Audi A3, Mercedes-Benz A-Class and Volkswagen Golf, offering competitive practicality, good quality and lots of character.
Reasons to buy:
Distinctive looks
Classy cabin
Fun to drive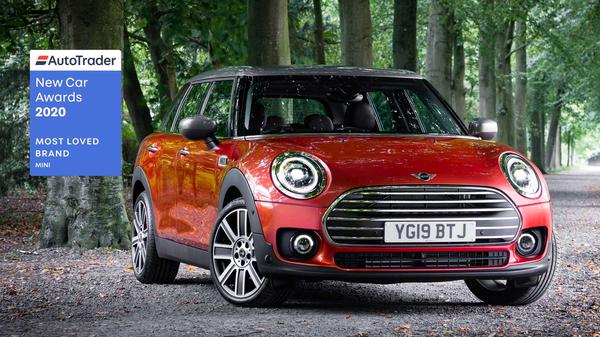 Running costs for a MINI Clubman
The Clubman will cost you a similar amount to the Audi A3 and Mercedes-Benz A-Class and models with which it competes. These models, being premium products, cost you more than hatchbacks with less prestigious badges, but they are well equipped and tend to hold their value better in the long run. The latter point helps towards competitive monthly costs for finance customers. Mini only offers the Clubman with petrol engines, which are on a par with equivalent rival cars for fuel economy and CO2 emissions. There are no low-powered versions geared towards those on a budget, however, and the absence of any diesel, hybrid or electric versions means that the Clubman doesn't offer some of the tax-friendly options that rivals do. A fixed-price servicing package allows you to budget for maintenance costs by paying a set monthly fee.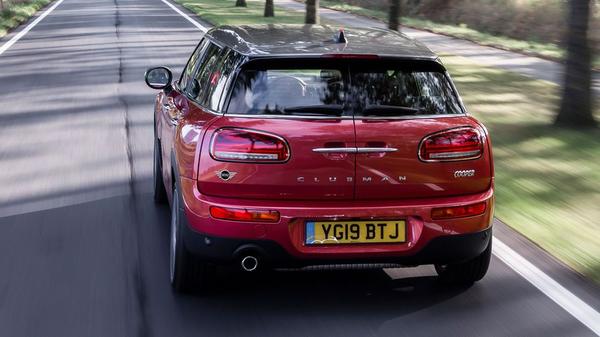 Reliability of a MINI Clubman
Look at reliability surveys like the JD Power UK Vehicle Dependability Survey, and you'll notice that as a brand, Mini has been up and down in recent years. Still, the brand was on the upward end of that spectrum in the most recent survey, so that's encouraging. So are our owner reviews, which speak about the car's trustworthiness with a uniformly high regard. Like all Mini Models, the Clubman comes with a three-year unlimited-mileage warranty.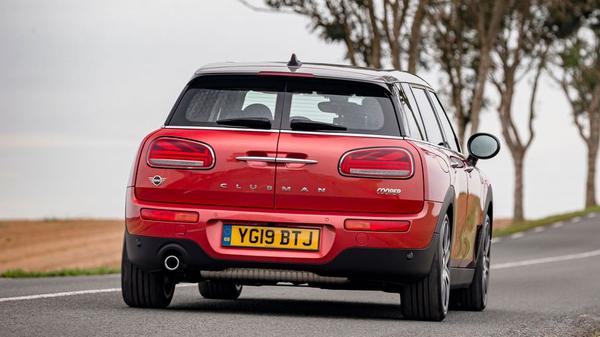 Safety for a MINI Clubman
All versions of the Clubman come with a high standard of safety kit. You get eight airbags as standard (that's a lot for such a small space), plus an autonomous emergency braking system that applies the brakes automatically if the car senses an impending impact. If you don't mind spending extra, you can also enhance your car's safety through the options list by adding a Driving Assistant Pack that includes adaptive cruise control and a traffic sign recognition system. The Clubman scored four out of five stars when tested by Euro NCAP in 2015.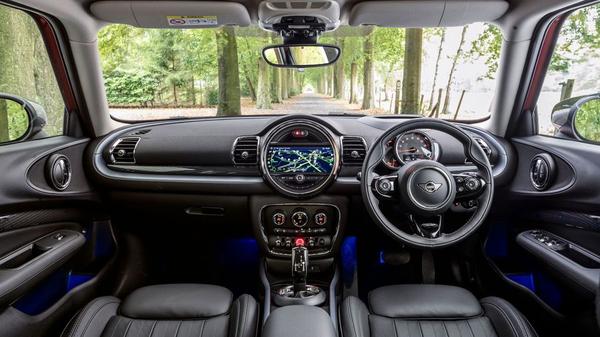 How comfortable is the MINI Clubman
The Clubman's interior has real wow factor, with a design that mixes retro and contemporary elements to very good effect. It's user-friendly, too, with a sensible layout and intuitive infotainment system. You needn't worry that the unusual boot opening (twin rear doors rather than a conventional roof-hinged tailgate) is going to spoil your rear visibility because although the rear window is split in two, it doesn't hamper your view as much as you might think. The driving position has bags of adjustment to help you get comfy and cabin quality is as good as it needs to be at the posher end of the hatchback market, with smart materials and a high standard of fit and finish. Being a Mini, there are loads of optional trim and design elements that allow you to personalise the interior to your taste. How practical is the Clubman? Well, that rather depends on what you're expecting. Think of it as a load-lugging estate version of the Mini and you might be disappointed. As a rival for other premium hatchbacks such as the Mercedes-Benz A-Class, though, the Clubman fares pretty well. There's decent rear-seat space, with enough for six-foot passengers to sit behind a similarly-sized driver The boot is competitive for space, with less than some rivals and more than others, and it's usefully square in shape. The rear seats fold down pretty much flat to let you carry bigger loads, although the side-hinged doors can make access trick in some situations. There are different suspension set-ups across the range, and an optional adaptive one. All give the Clubman a sporty feel, without being uncomfortable. Factor in responsive steering and the Clubman is one of the most enjoyable cars in its class to drive.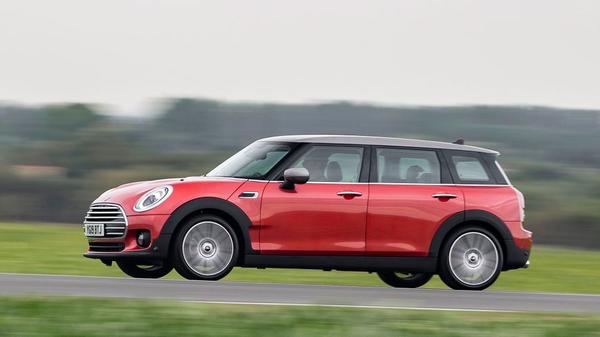 Features of the MINI Clubman
The Clubman is priced at the higher end of the compact hatchback market, but for the most part it has equipment to match. Each engine brings with it a higher standard of kit, and even entry-level Cooper versions come with LED headlights, air-conditioning, automatic wipers, an infotainment system with sat-nav and Apple CarPlay. Cooper S adds some exterior visual upgrades, while the range-topping John Cooper Works model is a high-performance model that is lavishly equipped and loaded with sporty extras. For Cooper and Cooper S models, on top of the basic equipment level you choose from Classic, Sport and Exclusive packs (yes, it's a bit confusing) that add increasingly levels of equipment. Whichever model you choose there are also a vast array of optional packs that you customise the Clubman's interior and exterior, and add the kind of luxury and convenience features that you'd expect on a much larger car.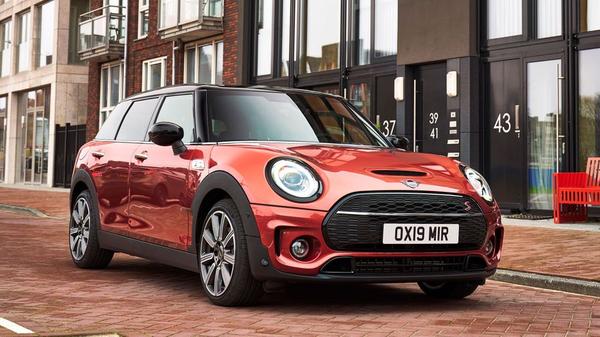 Power for a MINI Clubman
The regular Clubman comes with a choice of two petrol engines – the 136-horsepower Cooper and the 192-horsepower Cooper S. The Cooper is certainly quick enough to satisfy most drivers, while the Cooper S is a proper hot hatch with a 0-62mph time of just over seven seconds. If that's not enough the John Cooper Works model packs a mighty 306 horsepower, which puts it on a par with other posh hot hatches such as the Mercedes-AMG A35 and the Volkswagen Golf R. It's sports car-quick, with a 0-62mph time of less than five seconds, yet pleasantly smooth and civilised.