Expert Review
Lexus NX 300h SUV (2017 - ) review
The Lexus NX is an award-winning hybrid SUV with bold styling and an distinctive character – it can't match its plug-in hybrid rivals for efficiency or running costs, though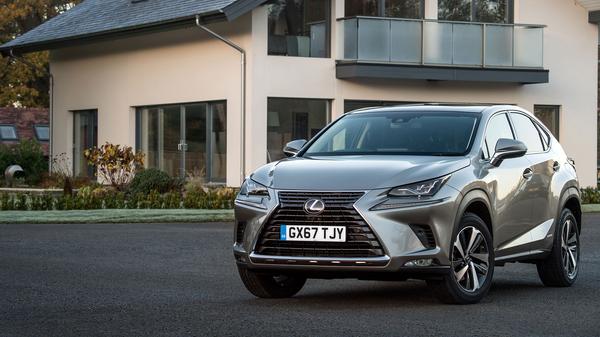 The Auto Trader expert verdict:
Available new from £36,075
The NX isn't without its attractions – not least its distinctive style and tax-friendly low CO2 emissions – but it has too many flaws that make it frustrating to live with on an everyday basis. In a fast-moving sector of the market it feels somewhat left behind by rivals, both in terms of in-car tech and lack of a plug-in hybrid or full EV option.
Reasons to buy:
Striking looks
Good quality interior
Hybrid will appeal to many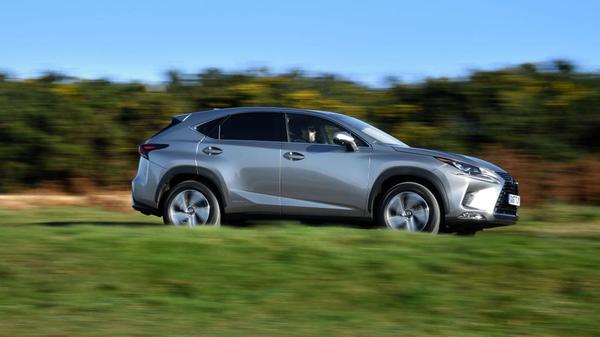 Running costs for a Lexus NX 300h
For private buyers the NX's hybrid system offers an appealing combination of petrol's cheaper purchase costs with diesel-like economy. Indeed, owners are sufficiently happy with the NX to have voted it our
Best Hybrid Car 2020
in the 2020 Auto Trader New Car Awards. The revised 'WLTP' measurement of CO2 emissions and mpg are, however, less optimistic than those you may have seen previously and probably closer to the reality of what you'll get out of the NX, going by the mid-30s we saw on our test. Hybrids have traditionally appealed to company buyers tempted by
Benefit In Kind
savings but these revised ratings don't favour the NX. There is a front-wheel drive version for the basic model with slightly better stats intended to help those buyers but, frankly, the real tax savings are only really available on EVs or full
plug-in hybrids
like those offered by rivals. Lexus gamely markets its cars as 'self-charging hybrids' and they're cheaper to buy upfront but the realities are they have been left behind by the latest legislation.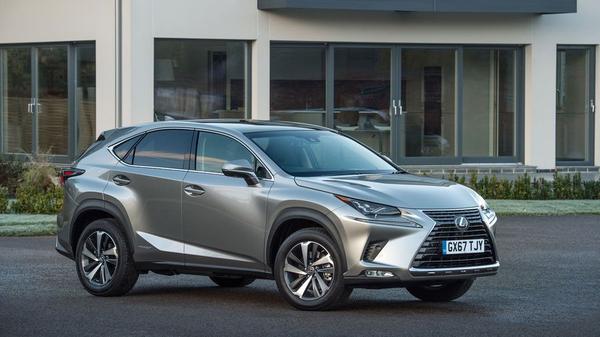 Reliability of a Lexus NX 300h
Lexus has an enviable reputation for superb reliability, regularly finishing at or near the top of customer satisfaction surveys. While we have no data on the NX itself, we expect it to continue the record of the company's previous models.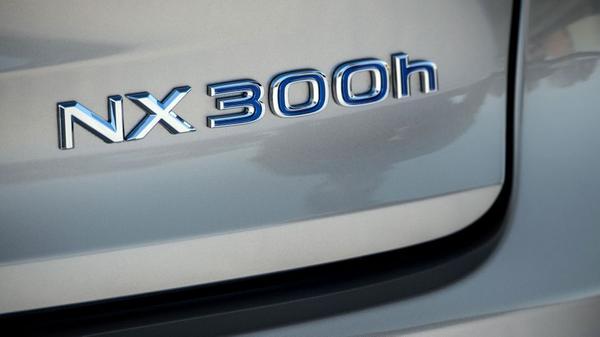 Safety for a Lexus NX 300h
All NX models get radar-monitored cruise control to maintain a fixed distance to the car in front, lane keeping assistance to nudge you back on track if you're drifting towards the white lines, automated emergency braking and speed limit display from road signs indicated on the dash. There are also plenty of airbags and two Isofix childseat mounts on the rear bench. Indeed, the only real safety feature not included on all models are the adaptive LED headlights that feature on the fancier trim levels and the blind spot monitoring and rear cross traffic alert reserved for the top model. You can add this as an option to other grades, though.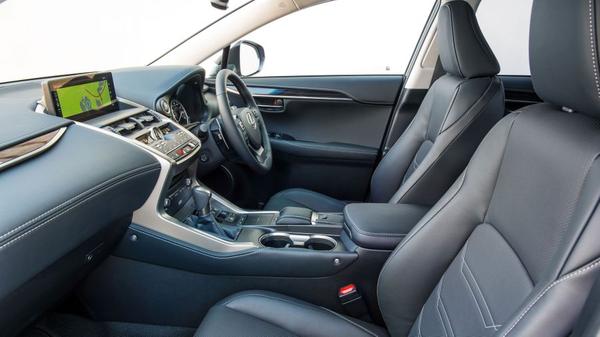 How comfortable is the Lexus NX 300h
The NX does the important things very well and, beyond the excellent driving position, there's plenty of head- and leg-room in the front seats. The NX is a decent family car, too, with more than enough room in the back for another couple of adults or three kids. Although the boot's not quite as large an
Audi Q5
or
BMW X3
, it's still good enough for most people, with 60/40 split/folding seats standard across the range. The only major issue is that the boot floor is quite high, meaning it's tricky to stow tall items in the boot under the cover. On the road the first thing you notice about the NX – and you notice it very quickly – is that its ride is distinctly below par. Even allowing for the fact that this is a sporty SUV, the ride is uncomfortable, especially around town. Admittedly, things do settle down a bit once the car picks up more speed, but even on the motorway, the ride is unsettled. To make matters worse, there's no compensation in a sporty drive, even in the F Sport model. At a more relaxed pace the car is perfectly pleasant, with little body roll through the bends and proving easy to manoeuvre in tight spots. The cabin of the NX is a little less striking than the body, but it's certainly distinctive and you can't fault the build quality, either. It's a shame it's not as user-friendly as its direct rivals, though. There are lots of tiny buttons and they're not especially intuitive to navigate or use. The laptop-style touchpad you use to control many of the car's systems is very awkward to use, too.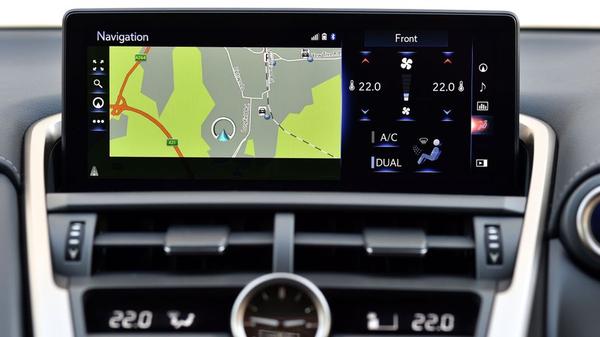 Features of the Lexus NX 300h
There are three main trim grades on the NX, the first of which is upgradeable with various bundled options packages. Artificial leather (branded as Tahara) is standard on this entry-level grade, as is two-zone climate control, heated and power-adjustable front seats, a reversing camera, Bluetooth, DAB, two USB ports and Lexus connected services. Navigation isn't included on the most basic versions, though
smartphone integration
via Apple CarPlay or Android Auto is standard so you can always use your apps instead. Where specified the factory navigation system uses the 8-inch central screen, upgradeable to a fancier 10.3-inch screen if you're willing to pay extra or included on fancier trim levels as suits. The top trim grade is the one you need if you want that true sense of Lexus luxury, including fancier leather, heated/ventilated front seats, a head-up display and the fabulous Mark Levinson stereo system.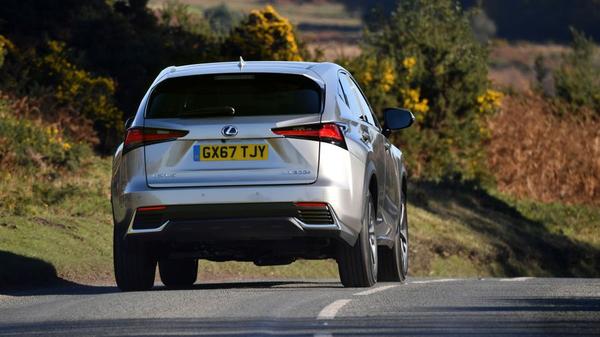 Power for a Lexus NX 300h
Around town, the NX is really in its element, with the petrol-electric drivetrain lovely and smooth. True, it's not fast, but you can waft from the lights quickly enough and, perhaps most importantly, in complete refinement and, when the engine joins in, it does so without disrupting the peace. Trouble is, once you're beyond the city limits, things are not nearly so impressive. The hybrid drivetrain doesn't respond as quickly or as strongly as diesel-powered rivals, and when you want something approaching sporty performance (and it can be doing something as innocent as changing lanes on the motorway or overtaking on a B-road), the four-cylinder engine jumps to maximum revs straight away, emitting a racket that's genuinely painful. To cap it all, because of the way the energy-recuperating brakes work, it's very difficult to slow the car down smoothly – it tends to come to a halt too quickly or too slowly.