News
Best Hybrid Car 2020 – Lexus NX300h
Find out why the Lexus NX300h is the 2020 winner of our Best Hybrid Car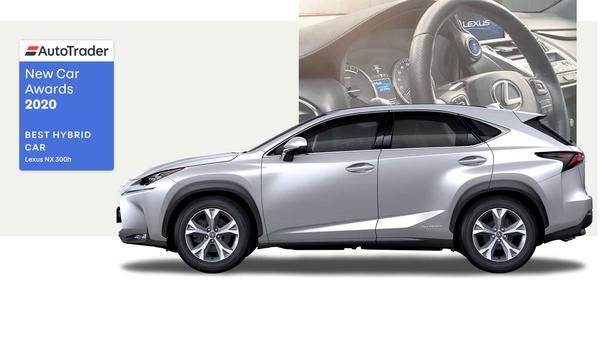 Electrification of one type or another is likely to figure high on the lists of many new car buyers, with hybrids providing a half-way house between regular combustion-engined cars and pure EVs while offering owners big monthly savings, especially for
company drivers
where
Benefit In Kind
is a consideration. So, an important category and one with two finalists from the Toyota family, reflecting that brand's long experience with hybrid technology.
The
VW Golf GTE
also scored well and reflects the mainstream shift to hybrid options in big-selling models but it's Toyota's luxury brand Lexus taking the top prize, its
NX300h
bagging a top score in nine of the 16 judging categories.
Although the Lexus isn't the fastest of its type, and isn't cheap to buy or run, owners were satisfied they were getting what they paid for. "It's the highest quality car I've ever owned," said one. "There's not a stitch out of place on the leather, no squeaks, no rattles and it's beautifully finished everywhere." High praise indeed, and a view shared with many others who voted the Lexus a winner.
"The smooth, comfortable ride and not noticing the change from hybrid to petrol" was another comment, comfort and refinement also praised.