Expert Review
Lamborghini Huracan Coupe (2019 - ) review
Read the Lamborghini Huracan LP 610-4 (2014 - ) car review by Auto Trader's motoring experts, covering price, specification, running costs, practicality, safety and how it drives

Words by: Ivan Aistrop
Last updated on 20 November 2014 | 0 min read
The Auto Trader expert verdict:
Available new from £217,463
The Huracan is the best car that Lamborghini has made for many, many years. As you'd expect, it's fast, fun and flashy, but it can also be pretty civilised and it feels well put-together. Ultimately, though, it still trails its main rivals from Ferrari and McLaren for outright thrills
Reasons to buy:
Looks menacing yet exotic
Awesome speed and noise
Good to drive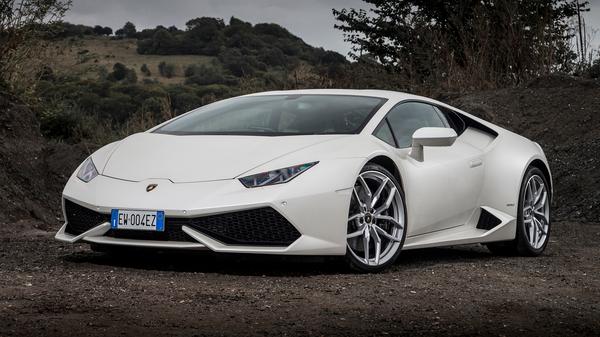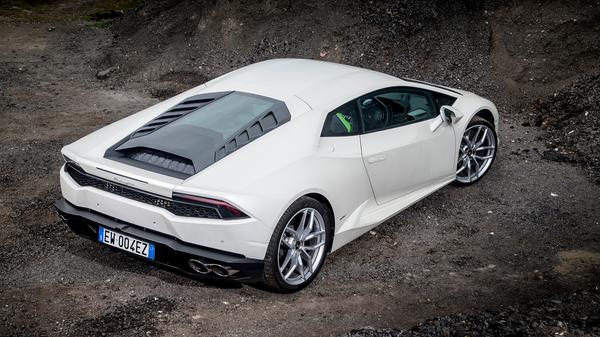 How good does it look?
"

Don't go thinking that the Huracan is in any way a shrinking violet

"
Lamborghini's latest cars no longer look like the result of a particularly severe acid trip, but don't go thinking that the Huracan is in any way a shrinking violet. The front end is dominated by sharp edges and angular details, and the massive side scoops add even more drama down the flanks. The rear end is where the Huracan looks its most aggressive, though, with huge, outboard-mounted quad exhausts and squat, muscular haunches. The overall effect is dramatic, exotic, glamorous and menacing, all rolled into one.
Expert rating: 5/5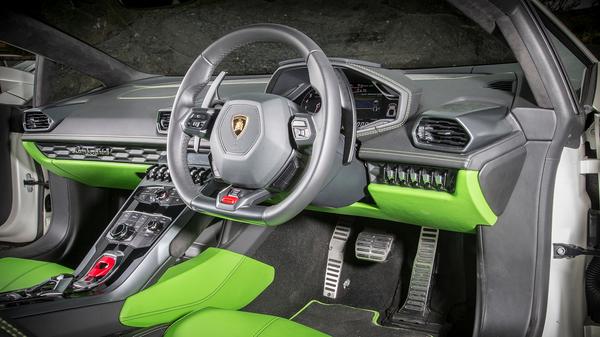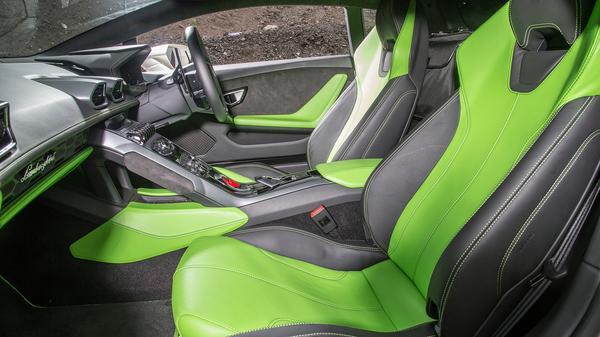 What's the interior like?
The driving position had loads of adjustment, but from then on, the Huracan's performance in this area takes a nose-dive. First off, the quality of the materials used is rather disappointing in places, but that's a criticism you could level at most supercars. So is the rear visibility, which is virtually non-existent. What really annoys you, though, is how user-hostile everything is. The infotainment menus are displayed in the digital instrument binnacle behind the steering wheel, which makes the display cluttered and hard to read. The indicators are operated by a slider switch on the steering wheel, and cancelling a signal without signalling the other way is pretty much impossible. The electric windows are similarly unintuitive, while the way the headlight controls work is also takes plenty of getting used to.
Expert rating: 2/5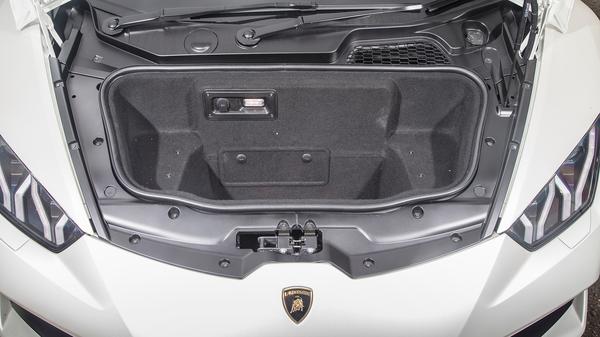 How practical is it?
Supercars aren't known for their practicality, and that's certainly the case with the Huracan. It's luggage capacity that the car really struggles on. The space you get under the bonnet for bags is tiny (Lamborghini doesn't even bother to put a figure on it), and importantly, it's less than you get in a McLaren 650S. That said, the two-seat cabin is fairly roomy, even if there's a severe shortage of cabin stowage. The glovebox would struggle to accommodate anything more than a pair of gloves and you don't get cupholders.
Expert rating: 2/5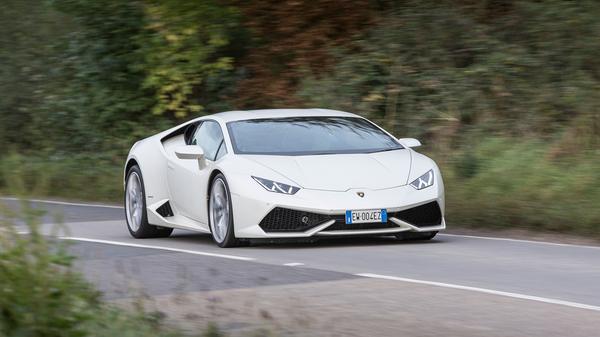 What's it like to drive?
"

It lacks a little something compared to rear-drive rivals like the Ferrari 458 Italia and the 650S

"
The way the Huracan behaves depends on which of the three driving modes you select, especially when fitted with the optional adaptive suspension our test car had. In the least hardcore Strada mode, the car is actually surprisingly civilised. The steering is light, the seven-speed twin-clutch gearbox swaps cogs smoothly and the ride, while not as settled as a McLaren 650S's, isn't too jarring. Select either the Sport or Corsa mode, and things get progressively more intense. The suspension firms up, the gearchanges get more violent and the steering gains more weight. You also get massive grip and traction from the four-wheel drive, which makes the Huracan an easy car to drive very, very quickly. For the more experienced driver, though, it lacks a little something compared to rear-drive rivals like the Ferrari 458 Italia and the 650S, because you can't steer it on the throttle. The slightly remote feel you get through the steering wheel also means you don't feel quite involved enough in the action.
Expert rating: 4/5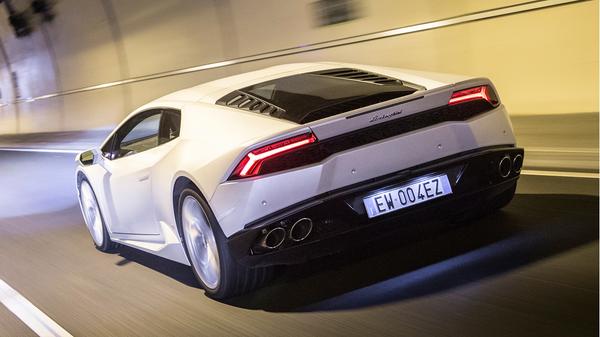 How powerful is it?
"

The acceleration is as relentless as it is savage

"
Obviously, a Lamborghini is never going to be slow, but the Huracan's naturally aspirated 5.2-litre V10 engine is something else. The numbers are pretty impressive in themselves – power stands at 602bhp, 0-62mph takes just 3.2 seconds and a top speed of 202mph is achievable – but it's the way the power is delivered that really gets you. Because there's no turbocharger, there are no peaks or troughs in the delivery, so the acceleration is as relentless as it is savage. The unit makes one heck of a noise, too, especially when you select Sport or Corsa mode.
Expert rating: 5/5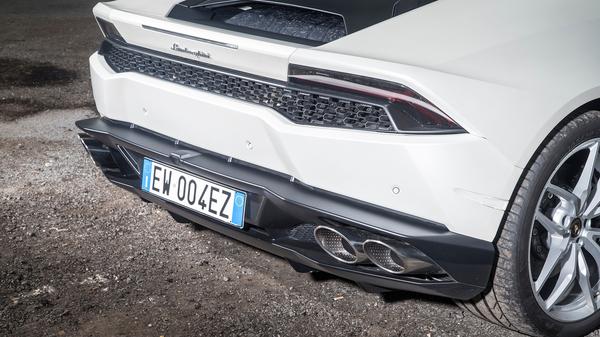 How much will it cost me?
With a car like the Huracan, the price and running cost issue is very much of the if-you-have-to-ask variety. The purchase price is similar to what you'll pay for a Ferrari 458 or McLaren 650S, but that'll just be the start, because you'll also want to (and have to) add a whole host of extras. Fuel economy stands at 22.6mpg, and CO2 emissions are given at 290g/km, and you'll also have to factor in what you'll spend on insurance and tyres. But, if you can afford to buy the Huracan, then you can probably afford these bits, too.
Expert rating: 3/5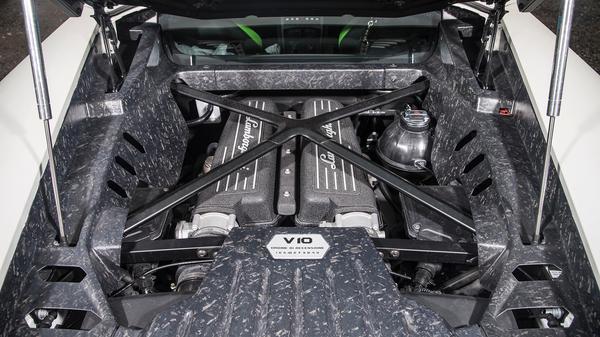 How reliable is it?
Unsurprisingly, Lamborghini doesn't feature in many reliability surveys due to the minuscule number of cars the company sells in the UK. The firm is owned and operated by Audi, which according to the Warranty Direct Reliability Index, doesn't have the best record for mechanical dependability. However, the Huracan generally feels more solid and together than Lambos of old, so we're hopeful it should last reasonably well.
Expert rating: 3/5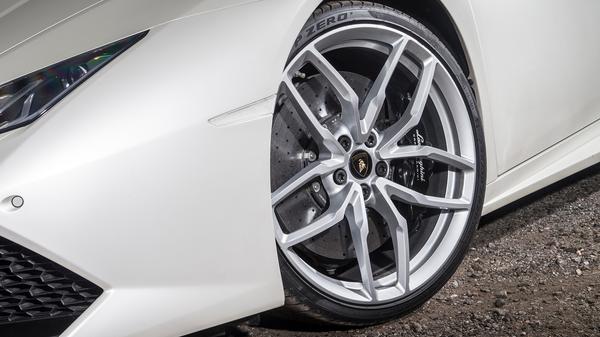 How safe is it?
The Huracan's standard four-wheel drive helps towards its level of safety, as does the sophisticated stability control system. If the worst happens, there are four airbags to help keep you from harm, but don't expect a Euro NCAP rating anytime soon. However, while there's stuff provided to help keep you safe, there isn't much to keep your car safe. You don't even get an alarm included in the standard kit list.
Expert rating: 3/5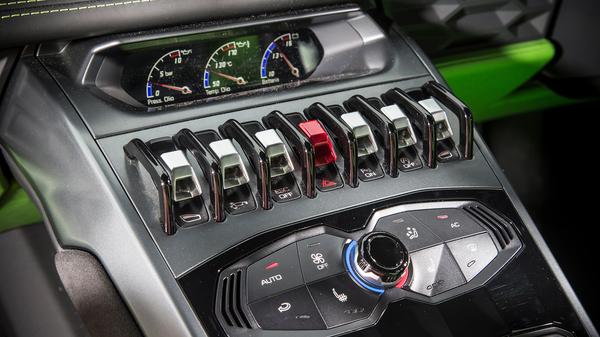 How much equipment do I get?
"

The Huracan's list of standard equipment is outrageously stingy

"
The Huracan's list of standard equipment would look a bit mean if it applied to a ten-grand city car, but bearing in mind how much this car costs, it's outrageously stingy. Leather seats are provided, but you have to pay extra for sat-nav, a DAB radio and even a Bluetooth mobile phone connection. Parking sensors also have to be added as optional extras, and with such poor rear visibility, you can't really go without. And, if you ever want to get the car's super-low chin spoiler over a speed bump, you'll also be needing the hydraulic nose-lifting kit. Bear in mind, too, that all these options are predictably expensive.
Expert rating: 1/5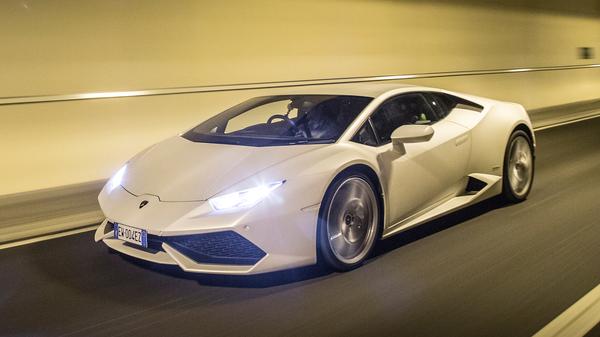 Why buy?
Because you want the speed, noise, fun and glamour that a supercar delivers, but you want something that's perhaps not as obvious as a Ferrari or McLaren. In truth, the Huracan is inferior to the equivalent offerings of both those rivals, but it's still got plenty to offer, and it's the best car Lamborghini has made for many years.
Expert rating: 4/5