Expert Review
Lamborghini Gallardo coupe (2003 – 2013) review
Read the Lamborghini Gallardo coupe (2003 - 2013) car review by Auto Trader's motoring experts, covering price, specification, running costs, practicality, safety and how it drives.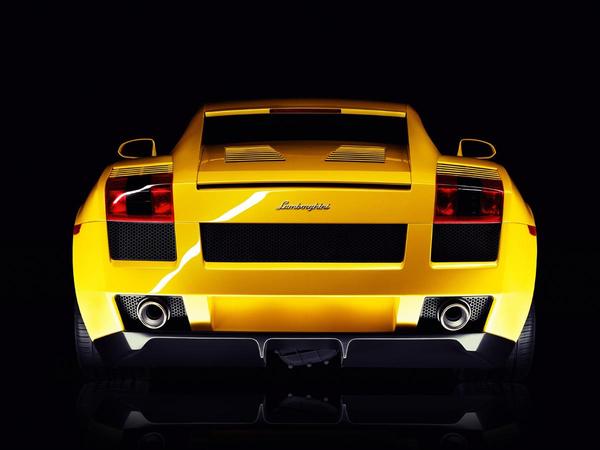 Words by: Ivan Aistrop
Last updated on 7 November 2014 | 0 min read
The Auto Trader expert verdict:
The Gallardo was the first Lamborghini developed under Audi ownership, which means it's bulletproof; yet it loses none of its drama.
Reasons to buy:
Jaw-dropping exterior styling
Easy to drive quickly
Good selection of models in line-up
How good does it look?
Lamborghinis are not for shy retiring types. That's true of the Gallardo too, though it doesn't stop people in their tracks quite as much as the more expensive models in the line-up do. That's probably to do with its surprisingly compact dimensions. Of course, if you really want to grab attention Lamborghini will paint your car in a wide range of lurid colours. The least subtle model is the LP 570-4 Superleggera, with its large fixed rear spoiler and contrasting black detailing. Although the basic shape of the Gallardo has been around for a while now, it's still fabulous.
Expert rating: 5/5
What's the interior like?
While the Gallardo features a number of Audi-sourced controls and switches, its interior still feels special. That's thanks to the cosy two-seat shape and the low-slung driving position. It seems well put together too. The LP 570-4 version features a significant amount of carbon fibre inside, which lends it an extra exotic air.
Expert rating: 4/5
How practical is it?
We acknowledge that few supercar buyers expect a lot of boot space or cup holders, but it's still a consideration if you hope to use your car on more than just the occasional blast. Lamborghini didn't put practicality high up its list of priorities though, so the Gallardo isn't great in this respect. The Ferrari 458 Italia, for instance, has more than twice as much luggage space as the quoted 110 litres available in the nose of the Lamborghini.
Expert rating: 2/5
What's it like to drive?
One word could be used to sum up the Gallardo in this category: sublime. Admittedly it doesn't have the most pliant ride in the world, but sportscars like this are expected to be designed first and foremost to corner fast and change direction instantly. For the driver, the Gallardo is hugely impressive. The steering wheel feels directly connected to the front wheels for instantaneous response and the brakes are faultless. Four-wheel drive is standard on nearly all versions of the Gallardo so it's a car that is easy to drive quickly regardless of the weather or road conditions.
Expert rating: 5/5
How powerful is it?
All models are powered by a 5.2-litre V10 petrol engine. Power output varies between 552- and 562bhp depending on the variant you choose, so they all impress. The 0-62mph time is as low as 3.4 seconds, which is pretty much as quick as it gets. That's thanks in part to the traction afforded by the four-wheel drive system. Top speed is quoted as just over 200mph in all Gallardos. You can choose between a six-speed manual gearbox and a 'robotised manual' with paddle shift. The latter is better at fast driving than it is in town, but it does add to the experience.
Expert rating: 5/5
How much will it cost me?
By normal motorists' standards, the running costs of a Lamborghini Gallardo are prohibitively high. Insurance, tyres and servicing are all expensive, though not out of line with rivals. A few Gallardo models theoretically manage 20mpg on average, but few drivers will achieve that figure in reality so be prepared for regular fuel stops.
Expert rating: 2/5
How reliable is it?
Audi ownership of the company has paid dividends in this respect. Even though Lamborghini owners tend to cover higher mileages than, say, Ferrari drivers, the Gallardo has not had any real reliability issues. Obviously it's made in too low numbers to be subjected to any of the big reliability surveys.
Expert rating: 4/5
How safe is it?
All the essential safety equipment is standard, such as front and side airbags, stability control and anti-lock brakes. The car's brakes are immensely powerful and its strong structure is designed to protect occupants in a crash. The stability control system actually has several modes of operation that will appeal to more experienced drivers and those that use their car on track.
Expert rating: 4/5
How much equipment do I get?
Naturally a car such as the Gallardo is expensive to buy. Lamborghini does equip it fairly generously, including leather seats and climate control, but it's easy to get carried away with the costly options list. The sat-nav system is Audi-sourced, so it's good, while the reversing camera system and fitted luggage are also tempting.
Expert rating: 3/5
Why buy?
There really are not that many cars at the price and performance level of the Lamborghini Gallardo. While the Ferrari 458 Italia and McLaren MP4-12C are worthy rivals, they are both currently offered as a single model, while Lamborghini produces a good range of different Gallardos. Its four-wheel drive system sets it apart too, making it more of an all-year-round kind of junior supercar.
Expert rating: 4/5