Expert Review
Lamborghini Aventador S Coupe (2017 - ) review
The Aventador S is an upgraded version of Lamborghini's flagship hypercar. It's very expensive, very loud and very fast, with few concessions to anything other than performance.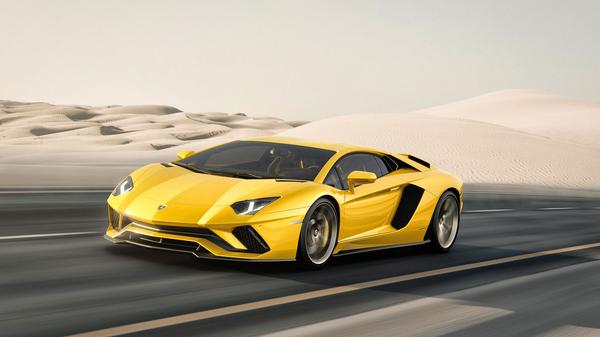 The Auto Trader expert verdict:
You might think that the S version of the Aventador isn't radically different to the original car, but all the small tweaks and upgrades make a big difference. It's a genuine performance weapon, with monstrous power and much improved handling, couple to dramatic styling and noise to match. It makes no bones about its performance intent, and we wouldn't recommend it as a daily driver, but as one of the ultimate automotive toys, it's hard to beat.
Reasons to buy:
One of the hyperest hypercars
Hugely fast
Much improved handling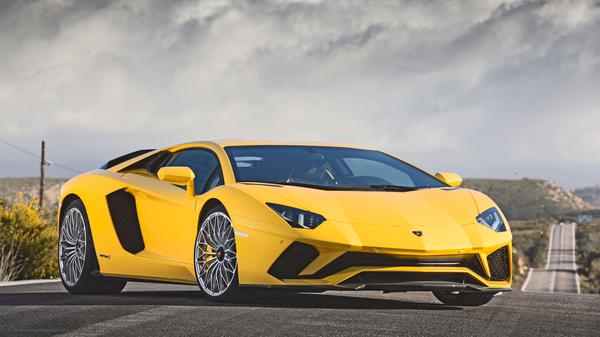 How good does it look?
Subtle isn't a word you could level at any
Lamborghini
, and the
Aventador S
is loud and proud. The looks may, at first glance, seem the same as the original Aventador, but they've been tweaked for aerodynamics, with redesigned splitters and vents to improve cooling and make the car more slippery through the air, as well as increasing downforce to glue the car to the tarmac at speed. Being a
high-end luxury car
, the Aventador is very customisable, with large numbers of paint hues and a choice of two 20-inch alloy wheel designs in a variety of finishes. You can also change the colour of the brake calipers, add bits of carbon fibre and choose different finishes of engine cover. The chances of finding two Aventadors the same are pretty low.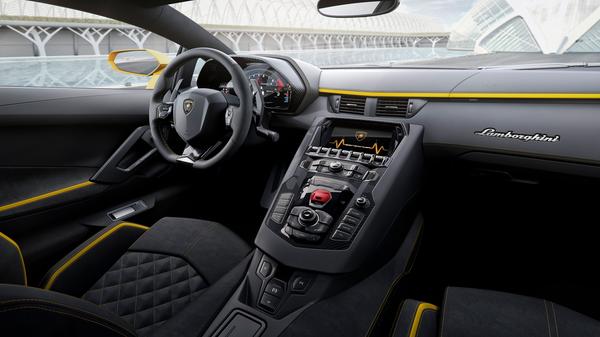 What's the interior like?
The Aventador is all about drama, and the interior is suitably theatrical, with a digital dashboard that could be straight out of a racing video game, and an engine start button located under a fighter jet-style, flip-up red cover, for no other reason than it looks cool. The bulked-up centre console adds to the cockpit-like feel, as do the myriad buttons that seem to have been lifted straight from an
Audi
. That's a good thing when it comes to quality, although if you've paid north or £300k for your dream car, you might expect everything to be Lamborghini bespoke. Still, Audi levels of quality are to be applauded, and while the cabin doesn't have the sense of craftsmanship that you'd expect from, say,
Rolls-Royce
or
Bentley
that's not really the vibe that Lambo is going for. The seats are low and supportive in anticipation of frenetic cornering, and the steering wheel extends nice and close to the chest for better control. The indicator stalk sits behind large gear-shift paddles, which take a bit of getting used to as you need to stretch to reach it.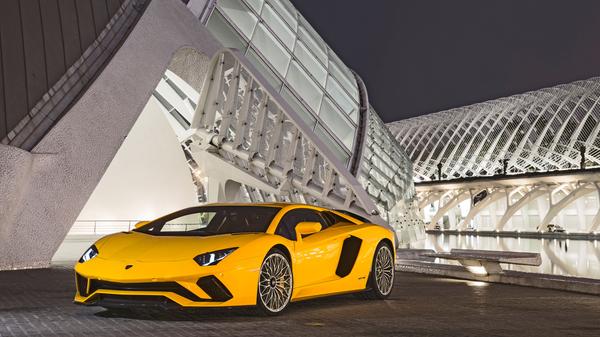 How practical is it?
Let's be honest, you don't buy a Aventador for practicality, and Lamborghini knows this. Therefore there's very little concession to anything; no cup-holders unless you spec one as an option, no usable door pockets, and a thin sliver of a glovebox that might hold a pair of thin gloves. There is space for a weekend bag under the bonnet, but forget any dreams of a week-long tour with a couple of suitcases. If you fancy that, you'll need a support car. The theatrical scissor doors look cool but can take some manhandling, and the car's so low that anyone wearing a short skirt will need to take considerable care getting in and out.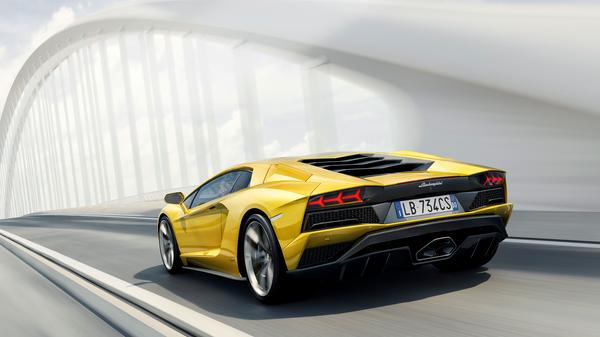 What's it like to drive?
One of the headline improvements of the Aventador S over the original car is four-wheel steering, which moves the direction of the rear wheels when you steer. It's only a small movement – nowhere near as much as the front axle – but it makes a hugely impressive difference. We tried an S back to back with an original Aventador and the increase in agility during tight cornering is remarkable. The standard car wasn't bad, but the S is almost racecar-like in the way that it stays flat and composed while changing direction. In fact, it's so competent that there's no way of exploring its abilities on the public road; you'll need a racetrack if you get one of these, and it'd be a waste of its talents if you don't visit one. It doesn't quite have the razor-sharp feel of control and poise that cars like the
McLaren 720S
or the
Ferrari 488 GTB
can boast, but you're unlikely to get out feeling disappointed. The suspension can be programmed to three states of stiffness – Strada, Sport and Corsa – and we'd hesitate to have it in anything other than the most forgiving Strada setting when on the road, as otherwise it's uncomfortably unforgiving over lumps and bumps. Thankfully the S introduces an Ego mode, which lets you pick your preferred settings in steering, gearbox and suspension, which means you can have the sharp throttle and quick steering while keeping the suspension supple.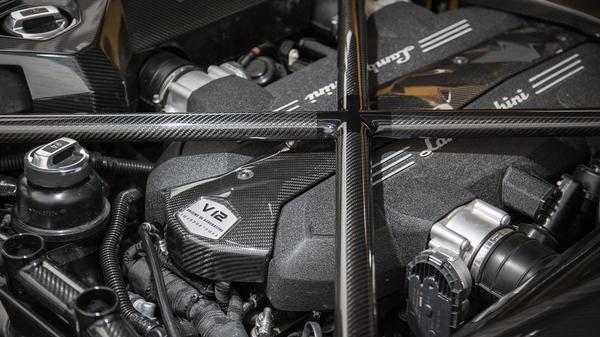 How powerful is it?
Behind the driver and passenger lurks an engine that's decidedly old fashioned compared to small, turbocharged rivals. Lamborghini has stuck with size, cramming in a huge 6.5-litre V12 with a stonking 740 horsepower, and it creates a character that other high-end sports cars can't mirror. It's a brawny powerplant that emits a thick, layered bellow on acceleration, pinning you back into your seat as the speed piles on, and on, and on. The only respite is for a microsecond when you pull the gear paddle, which in the most hardcore Corsa mode will whipcrack your neck before the drama continues. It's a visceral experience that perfectly matches the car's looks, although it could get grating if you're in the car for a long time. It's like being on a rollercoaster; you wouldn't want to ride it all day, but it's amazing fun in short bursts.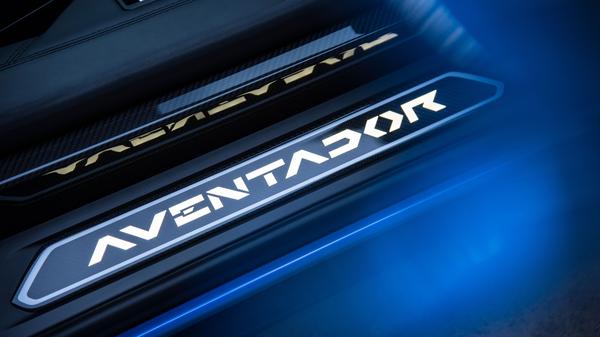 How much will it cost me?
Lots and lots
. This is not a cheap car, with prices starting close to £300,000 and likely extending much further by the time you've ticked a few options boxes. It's considerably more expensive than cars like the McLaren 720S or Ferrari 488 GTB (and pricier too than Ferrari's GT car, the 812 Superfast) and it's difficult to make the financial case for buying one. Fuel economy is officially just 16.7mpg (and you'll be lucky to see that), it'll cost a lot to service and maintain, and it'll likely depreciate at a rate of knots too. Rationally, it makes no sense. But does that really matter, in a car like this? The chances are that if you want an Aventador, and you've got the money, you'll get it and hang the cost. And you'll have a thoroughly entertaining time.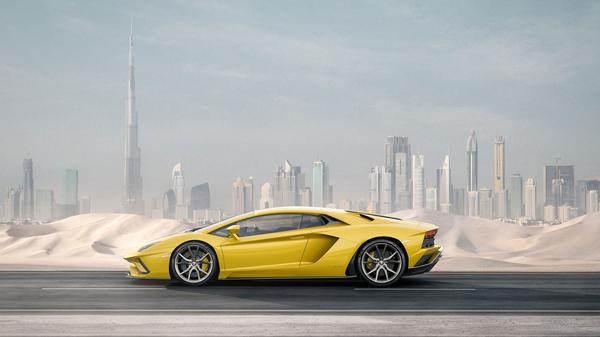 How reliable is it?
It's difficult to find data on how reliable Lamborghini's are, as they don't feature on the major UK surveys. The firm is owned and operated by Audi, which doesn't have a particularly great reliability reputation on either Warranty Direct's Reliability Index, or the JD Power Dependability Study. Hopefully with fewer cars being made, and more attention paid to the intricate engineering details, Lamborghini owners can expect a better experience.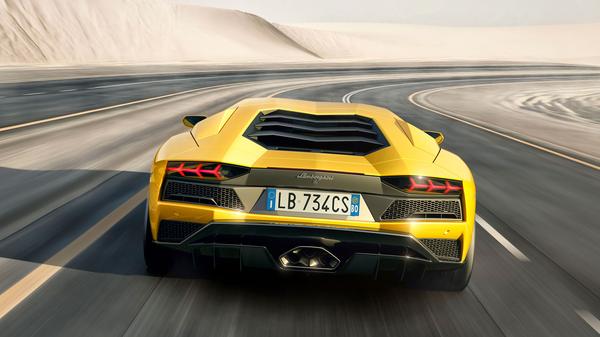 How safe is it?
The Aventador is produced in too small a volume to be crash tested by safety organisation Euro NCAP. It has a quartet of airbags and the required-by-law traction control and electronic stability control systems, but not much more than that. Don't expect any of the latest active safety technologies like automatic emergency braking, but then those aren't found on quite a few cars in this class.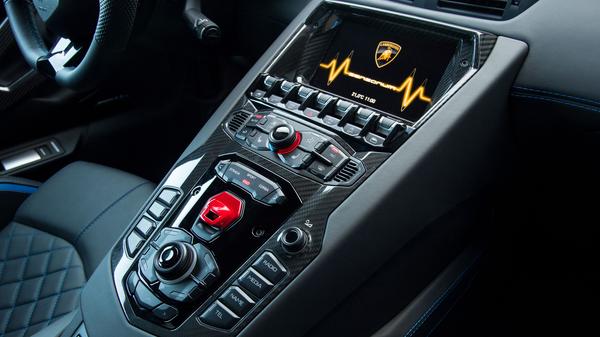 How much equipment do I get?
The list of standard equipment, and even the options list, is pretty short compared to a lot of cars at this price point. Most of your money goes on the car's performance, but while you can customise lots of elements of the Aventador's looks – from paint to wheels to trim details to headlining – there aren't many toys. Electric seats, a DAB radio, a stereo and sat-nav are all included or available, but that's about it. The focus is on the driving experience. And showing off to passers-by.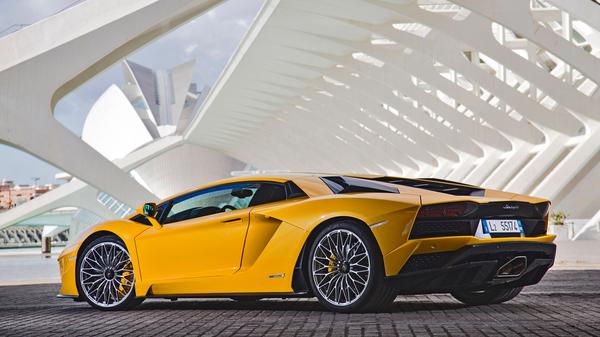 Why buy?
Because this is the lairiest, craziest, most cartoonish hypercars of the 21st century, and the S version improves on the already-bonkers original. It's a style statement with monumental performance to back up its outlandish looks, and it's a hoot to drive. Don't expect to go grand touring in it, but if you have the cash then this is one of the best weekend toys you can buy.