Advice
When is the best time to look for deals?
The new car market operates in cycles, and by using them to your advantage, you can get an even better deal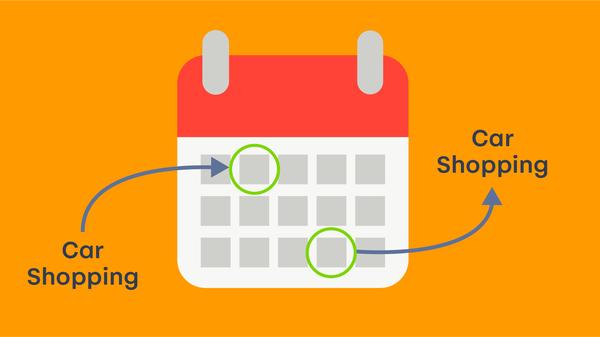 The year in new car sales is a series of cycles, and by trying to buy at the right moment, you can improve your chances of getting a good deal.
The most obvious part of the cycle is the twice-yearly plate change, with huge demand for the new number plates that go on sale at the beginning of March and September. So, if you don't mind having what will soon become an 'old' number plate, go shopping in February and August, when salesmen will have stock to clear ahead of the new cars arriving. You should bear in mind that a car bought at this time will lose its value more quickly than a car with the 'new' registration plate, even if the two cars were registered only days apart. But, getting a big discount up front can offset any worries on that score; and, equally, if you plan to keep the car for a long time, the differences in value will be less significant. Similarly, as each model of car has its own 'lifecycle', it can be worth shopping for a car towards the end of its life, when salesmen will want to clear their forecourt of 'old' stock before the shiny new model turns up. As above, though, there are a couple of words of caution. First, the 'old' car will lose its value more quickly than the new one; and, secondly, it's very possible that you'll have to take a car from stock. That's simply because makers stop building cars long before they officially go 'off sale', and once they stop going down the production line, you can't specify exactly what you want. On the other hand, you may be able to haggle a bigger discount, if you can persuade a dealer that you're doing them a favour by taking a car that isn't exactly what you want. By similar logic, don't look to buy a new car the very moment it goes on sale. That's when salesmen will have to work the least hard to make a sale – customers will be willing to pay higher prices to be the first to be seen in the 'new' car – but hold off for a few months, and once the initial demand has died down, you may find salesmen more willing to cut you a good deal. The life of a salesman also operates in cycles, and by working with the peaks and troughs of that cycle, you may be able to secure a big discount. Showrooms are always busiest at the weekend, so by visiting at a quieter time – particularly towards at the end of the week – you may find a more receptive ear. Likewise, salesmen have targets to hit, so going shopping towards the end of a month or a financial quarter can also pay dividends. You may have heard that it makes sense to shop for a 4x4 in the summer, or a convertible in the winter, but to be honest, that doesn't really hold true in the new car market. It's a phenomenon that's more applicable to the used car market.
TOP TIPS – Work around the cycle of plate changes