Advice
What use are Car configurators?
With the latest online tools, you can design your dream car from the comfort of your own sofa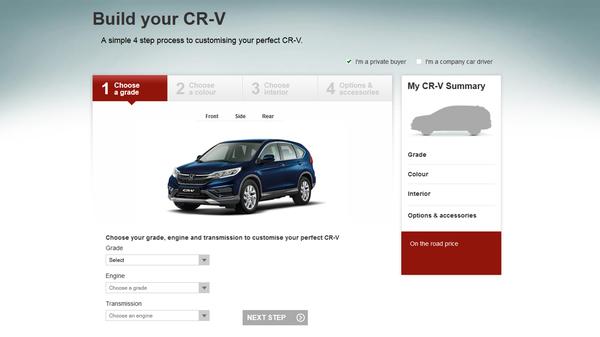 More and more makers are now offering online 'car configurators' on their websites. In some cases, you can even download the configurator as an App, so you can use it on your smartphone or tablet.
Although there are differences in detail between them, they all operate in roughly the same way. Essentially, you start with a blank sheet of paper, on which you can design your ideal car. Along the way, you can choose everything from the colour to the trim level, engine and options, with your choices reflected on-screen.
In other words, you can see how the look of your car – inside and out – varies as you switch between trim levels, and watch how the cost adds up as you swap things around. Some configurators even make the distinction between private buyers and company car users, with the information they present tailored appropriately. At the end of the process, you can often have the choice to save 'your' car so that you can take it to the dealer to place an order. In some cases, once you have chosen your car, you can then go on to pick an appropriate finance package.