Advice
How to choose a driving instructor
Your first time behind the wheel can be quite a daunting and exciting experience, so finding the right instructor to guide you through the process is crucial.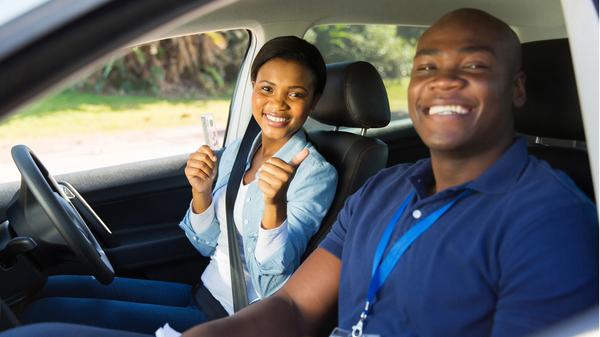 How do I find an instructor?
Asking friends and family for a recommendation is a good place to start. If someone you trust suggests an instructor, ask if they were reliable, professional and how successful the previous student was.
Online is the place to look next. Driving schools often have reviews from former customers on their websites, and while some independent instructors may be harder to gauge, it's a good idea to meet them in advance to discuss your requirements. You may spend a lot of time in the car with them, so it makes sense to find someone you get on well with. All UK instructors have to be licenced by the Driver and Vehicle Standards Agency (DVSA) and undergo a Disclosure and Barring Service (DBS) check to ensure they are suitable to work with young people. You can ask to see these credentials before your first lesson.
How much will it cost?
Exact rates vary depending on the instructor, so make sure you're clear about exactly how much each lesson costs from the start. You may be taking lessons for several months or longer, so establishing a regular weekly or monthly cost you can afford is a sensible approach.
Most driving schools and independent instructors offer introductory discounts, and it can also be cheaper to pre-pay for a block of lessons, so ask about these. The number one complaint about driving instructors relates to money paid in advance, so make sure you get full receipts for all payments, and that you understand the conditions of any discounts or deals – do you lose money if you cancel a lesson, for example?
Should I learn to drive in a manual or an automatic car?
Automatic cars are generally considered simpler to drive because there is no clutch pedal. They're easier to manage on congested roads or when driving on hills, for example. If you struggle with the gears in a manual car, learning to drive an automatic could be a better solution.
Remember that an automatic licence does not permit you to drive a manual car once you have passed your test. That means going for an automatic may limit your choice when buying or renting a car or van in the future. It may also prove difficult to find a local automatic instructor and it's worth bearing in mind, automatic driving lessons are typically more expensive than manual lessons.