Vauxhall Astra
New from £23,825 / £423 p/m
Overview
Petrol, diesel and other options
Is the Vauxhall Astra Hatchback a good car?
Read our expert review

Words by: Dan Trent
"Vauxhall's reinvention continues with this all-new Astra, partnership with Peugeot, Citroën and Fiat opening the door to shared technology and resources. The new styling language means this is a more distinctive and confident Astra than its predecessors, underpinned by a solid range of petrol, diesel and now plug-in hybrid engines to offer a meaningful alternative to established class benchmarks like the VW Golf. A fully electric Astra-e will follow in due course while the Sports Tourer estate version will offer much of the same with more practicality. For more on what the Astra is like to live with read our long-term test here."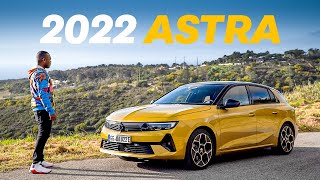 Read the review by category
Running costs for a Vauxhall Astra
Vauxhall has traditionally positioned itself as a no-frills, high volume brand and the new Astra maintains that ethos but with a new-found sense of style as well. The range has been simplified to just a sixth of the confusing 90-plus options you had with the previous model, pricing reasonable and increasing respectively depending on whether you pick the petrol, diesel or hybrid engine option. The latter is considerably more expensive to buy upfront but Vauxhall reckons you'll get that back in cheaper running costs, especially if you're a company driver where Benefit In Kind comes in at around a third of what you'll pay for a petrol or diesel. Private owners looking to realise the real benefits of hybrid ownership will have to factor in facility to plug in at home and perhaps consider ticking the box for the faster onboard charging option, so there may be some additional upfront costs to factor in here. More generally the market also seems to like the more straightforward range structure and residual values have jumped considerably over the previous model, which will help Vauxhall deliver competitive monthly finance deals.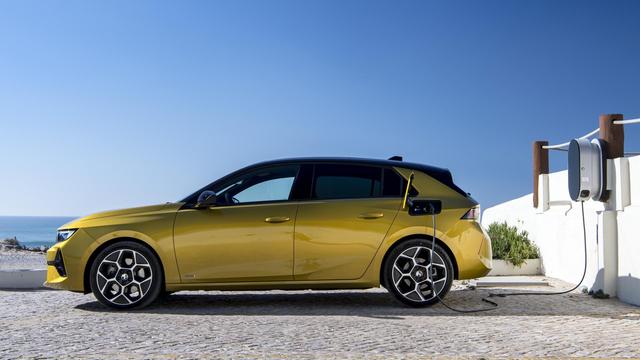 Reliability of a Vauxhall Astra
As a brand Vauxhall generally has a solid if not spectacular reputation for reliability but the fact the new Astra shares engines and foundations with the Peugeot 308 should offer some hope given the French brand's excellent record in this regard. A three-year warranty is pretty standard, though rivals from Renault, Toyota and Hyundai offer five years and the Kia Ceed</a continues to set the standard with its massive seven-year warranty.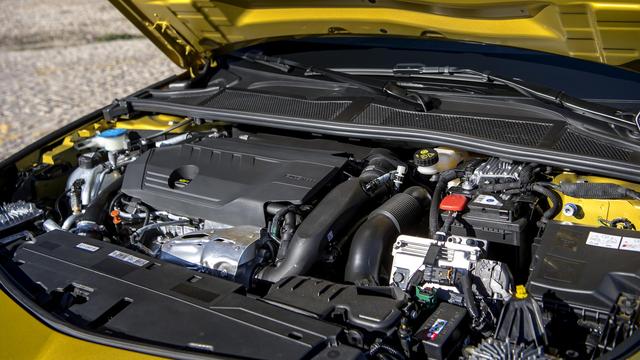 Safety for a Vauxhall Astra
The Astra comes with all the safety kit you'd expect of a modern hatchback, including automatic emergency braking with pedestrian detection, steering corrections to keep you in lane, drowsiness detection and cameras that read signs and display the current speed limit for the driver. Going up a trim level increases the scope of this system to all signs and that of the forward collision warning while also adding 'stop and go' functionality to the standard cruise control. It's a shame you have to go to the top trim level for blind-spot warnings and rear cross traffic alert given how useful these features are in everyday driving, this model also getting Vauxhall's high-tech active LED headlights to take the stress out of night driving.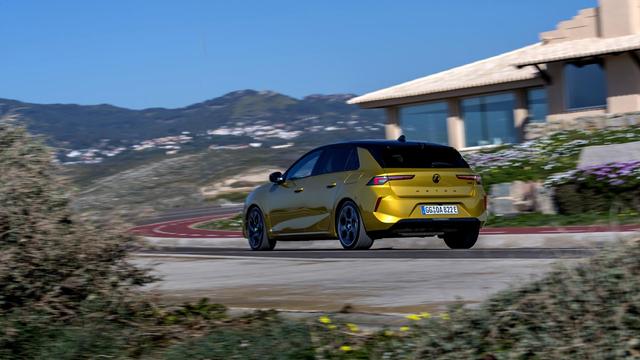 How comfortable is the Vauxhall Astra
In an age of tall, firm-riding crossovers and SUVs it's a pleasure to be reminded how much more comfortable to drive a traditional hatchback can be. Wisely, Vauxhall has followed the related Peugeot 308's lead and puts comfort ahead of supposed sporty aspirations, though the light, direct steering and general sense of responsiveness mean it's actually decent to drive as well. As ever wheel size plays a big part in comfort and the 17-inch ones on the mid-level trim offer a better compromise of grip and comfort than the 18s on the top spec cars. Vauxhall's long partnership with a respected German 'healthy backs' body called AGR means the seats in most models carry their seal of approval and certification, the higher trim levels getting bigger side bolsters and different upholstery but all delivering on the comfort promise. It's not quite so good in the back, legroom a little tight behind a six-foot driver and headroom hardly generous either, especially for the middle seat. Boot space is typical for the class, though it's worth noting hybrids lose the underfloor storage and a little overall volume as a result.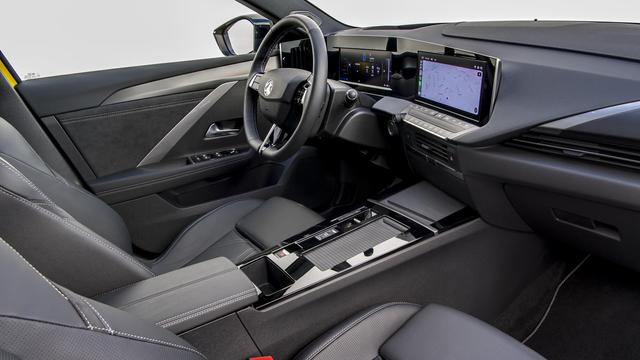 Features of the Vauxhall Astra
Huge credit to Vauxhall for making the buying process nice and easy, with a logical three-step progression through Design, GS Line and Ultimate trim levels. Equipment is pretty generous as well, all models getting a paired digital instrument display and 10-inch central touchscreen with GS Line and up integrating this behind a single pane of glass for a properly premium look that puts even a Golf to shame. Thankfully manual buttons remain for controlling basics like volume and ventilation as well. Some of the plastics feel a bit cheap and the operating system powering the infotainment isn't the slickest out there but wireless phone mirroring is at least standard across the range so you can just use your favourite apps via CarPlay or Android Auto if you prefer. GS Line is expected to be the biggest seller, the contrast black roof, standard dual-zone climate and other features meaning it both looks more distinctive and boasts additional creature comforts.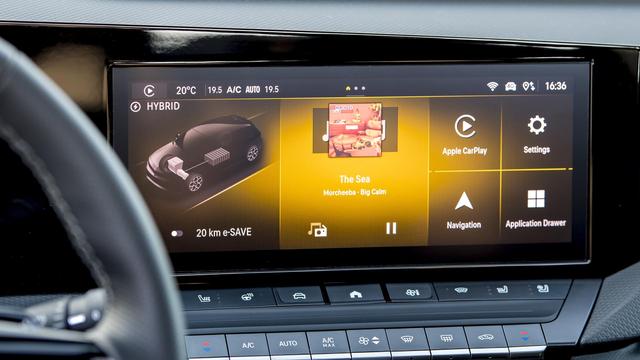 Power for a Vauxhall Astra
Again, Vauxhall has stripped complexity out of the range by offering just a single petrol option (in two power outputs), a single diesel and then the new plug-in hybrid. The standard engines are available with a manual gearbox, the automatic option offering extra functionality through the active cruise control. We tried the 130 horsepower petrol with the manual and, for a small engine, it pulls well and only really sounds strained if you're thrashing it. The diesel was a little more relaxed in its power delivery but noisier, while the hybrid was the most impressive, with a silent electrified lunge off the line and smooth performance all the way up to motorway speeds. The switch between petrol and electric power is slick enough to be unnoticeable while the range on battery power alone is close to 40 miles and, unlike some hybrids, it doesn't feel like you have to nurse it to avoid the petrol motor kicking in. The gearbox can get a bit busy on steep hills or if you really have to gun it to merge onto fast-moving motorway but the rest of the time it's very refined and was showing over 70mpg on a mixed test route. A more powerful 225 horsepower version will follow but the 180 horsepower one we drove felt plenty strong enough.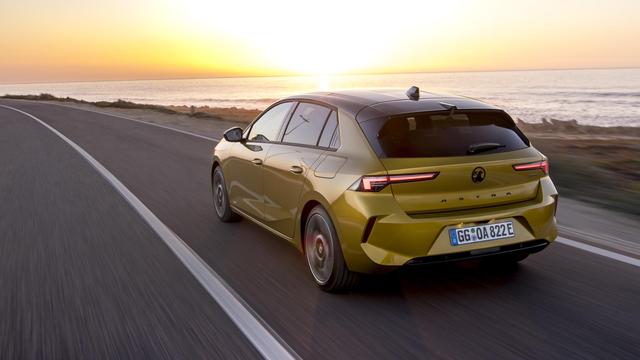 Lease deals
These deals are based on terms of 8,000 miles, for a 36 month lease with a 6 months initial payment.
Standard equipment
Expect the following equipment on your Vauxhall Astra Hatchback. This may vary between trim levels.
Other vehicles in the Astra family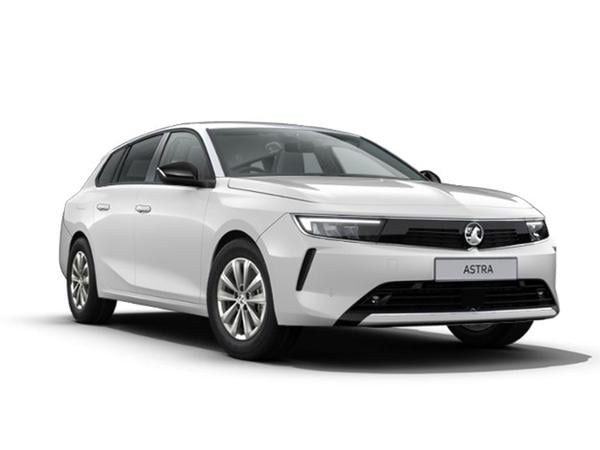 Astra Estate
Gimmick-free usefulness

Enough performance and range to suit all needs

Decent equipment levels
Related articles and reviews