SEAT Ibiza Hatchback
New from £19,055 / £248 p/m
Is the SEAT Ibiza Hatchback a good car?
Read our expert review

Words by: Erin Baker
"The Seat Ibiza is up against stiff competition, not only from Britain's best-selling car, the Ford Fiesta, but also its own sibling, the Skoda Fabia, as well as the great-looking Peugeot 208. Improvements over the previous version include a smarter interior, and upgrades to the on-board tech, yet prices have barely shifted. There are three petrol engines and six trim levels to choose from."
Read the review by category
Running costs for a SEAT Ibiza
While it's cheaper than the Polo on which it is based if budget matters more than badge, you may be better off with the Ibiza's other sister model, the Skoda Fabia. On the other hand, the Ibiza is cheaper than the Honda Jazz and Toyota Yaris and should hold its value better too. With its range of frugal petrol engines on offer, fuel, insurance and road tax (or VED, if you prefer) costs are all favourable and we averaged about 52mpg on our road test. Servicing bills on the previous model are anecdotally low, too.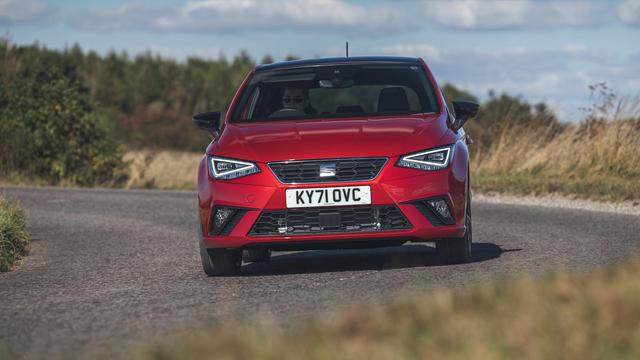 Reliability of a SEAT Ibiza
The previous Ibiza came 15th out of 17th in What Car's Reliability Survey. Seat itself normally appears in a credible mid-table position in brand reliability tables. However, the three-year/60,000-mile warranty is not competitive in this class when Hyundai, Toyota and others offer five years and Kia boasts a seven-year warranty. For the brand's other models, where there is more to differentiate between cars, the warranty comparison may not matter so much, but at this end of the market, it could prove the decider.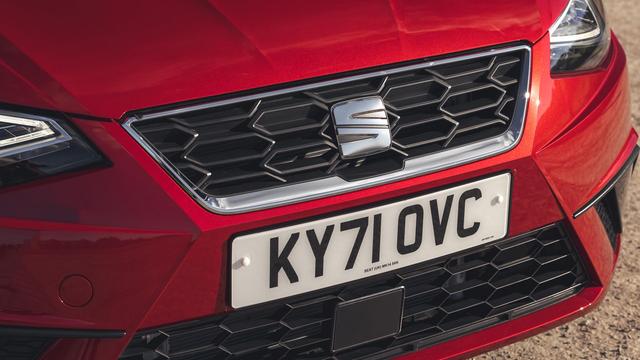 Safety for a SEAT Ibiza
You get lane-keep assistance, six airbags, a tyre-pressure monitor and emergency braking as standard across the range, but there is more standard safety kit on the similar Skoda Fabia. You can specify adaptive cruise control, and there's a tiredness monitor which alerts you if you're becoming drowsy. Blind-spot monitoring isn't available at all which is disappointing - we find this one of the most useful safety systems, while lane-keep assist normally proves a nuisance on most models.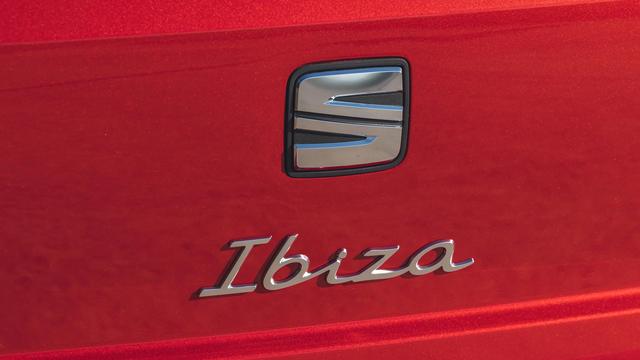 How comfortable is the SEAT Ibiza
Seat is the more youthful of the Volkswagen group brands (Skoda, Volkswagen and Audi included) so you'll find colourful graphics and bold splashes pop bright red plastic around the ventilation dials, as well as a modern curling script announcing the Seat brand across the rear. The interior feels roomy and light, and the car is surprisingly quiet on the move, although it's not as eerily silent as the Fabia. Out go the cheap-feeling plastics, in come soft-touch textures instead.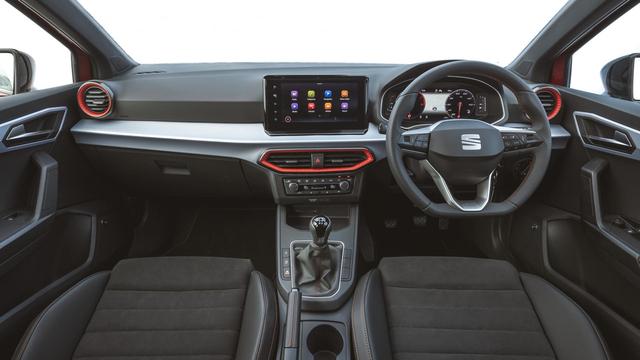 Features of the SEAT Ibiza
The touch-screen, digital displays and menus are normally Seat's strong point, and the new Ibiza is no exception. The entry-level SE trim has a smaller touchscreen than the others and no sat-nav – if you can stretch to the next model up it's worth having as Seat's nav is a better system than most. You do, however, get smartphone mirroring on all versions and, crucially, it's now wireless as standard, which is a great development. All the graphics are bright and colourful with a crisp, high-resolution display that's easy to work your way around. The top trim level offers a reversing camera and front and rear parking sensors.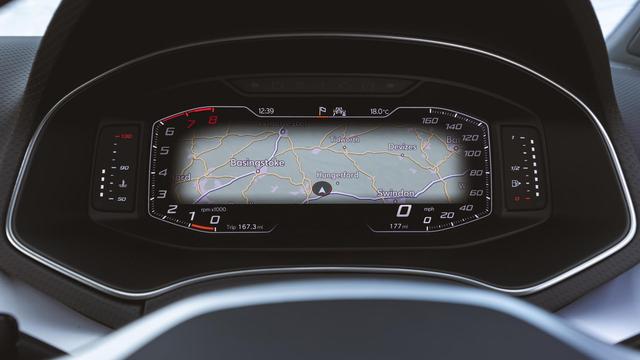 Power for a SEAT Ibiza
There are three 1.0-litre, three-cylinder petrol engines to choose from with 80, 95 and 110 horsepower options. The first two drive through a five-speed manual gearbox, while the top version gets either a six-speed manual gearbox or seven-speed automatic transmission. As ever, we'd avoid the smallest, less you never top 30mph and only venture five miles or so from your house, and don't live on a hill, and never face a headwind … you get the picture! The 95 horsepower version is turbocharged and, as such, has a bit of punch and whistle, so is our pick.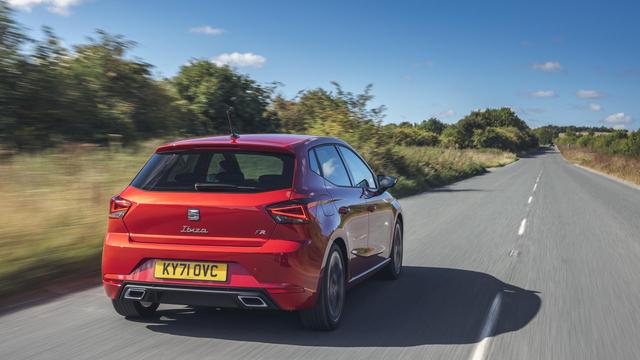 Lease deals
These deals are based on terms of 8,000 miles, for a 36 month lease with a 6 months initial payment.
Standard equipment
Expect the following equipment on your SEAT Ibiza Hatchback. This may vary between trim levels.
Related articles and reviews