Citroen C3 Aircross SUV
New from £17,215 / £309 p/m
Is the Citroen C3 Aircross SUV a good car?
Read our expert review

Words by: Dan Trent
"There is no shortage of choice in the popular compact crossover sector but the Citroën C3 Aircross remains one of the more distinctive options, not least with this updated version carrying the brand's new corporate styling. This helps it stand out against similarly eye-catching rivals like the Nissan Juke and Vauxhall Mokka, Citroën keen to highlight comfort and practicality as virtues setting its contender apart. It's also excellent value for money, though the lack of a battery-powered version like those offered by the Mokka and Peugeot 2008 may be a limitation in the rush to go electric."
Read the review by category
Running costs for a Citroen C3 Aircross
With so many models competing for buyers' attention in this corner of the market it pays to keep your options open and shop around for the best deal. But if you've already been won over by the C3 Aircross's distinctive looks rest assured the pricing looks good against rivals like the Peugeot 2008, Vauxhall Mokka, Volkswagen T-Cross and others. Obviously, this is only half the story and most people will be looking at the monthly costs but it's an encouraging sign and Citroën boasts of a small increase in residual values for this new version, which should help keep finance costs competitive. For all the attractions of that low entry price it's interesting that Citroën expects over three-quarters of cars sold to be from the top Shine Plus trim level – that obviously costs more but still looks attractively pitched against rivals. Sadly, if you're looking to cut running costs by going electric there's no pure EV option yet in the C3 Aircross line-up as there is with the Mokka-e or e-2008.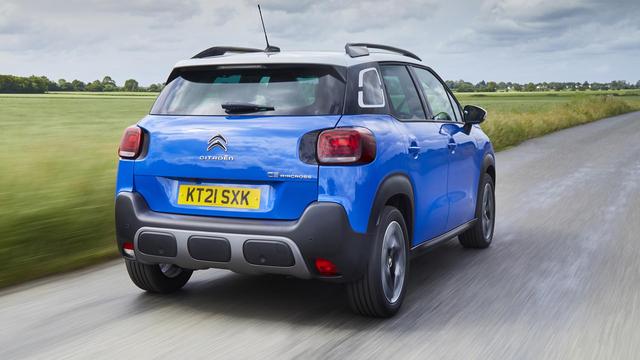 Reliability of a Citroen C3 Aircross
Citroën is part of the bigger Stellantis group but lags a little behind partner brands like Vauxhall and Peugeot in reliability surveys like that conducted by WarrantyWise, a pattern consistent with historic studies like that by industry body JD Power. By default Citroën offers a standard three-year, 60,000-mile warranty where rivals like Renault, Hyundai and others do five years. You can extend the C3 Aircross's warranty to five years as a cost option, or bargain for it as part of your deal with the retailer. Interestingly, if you buy online you get the upgraded five-year warranty included as standard.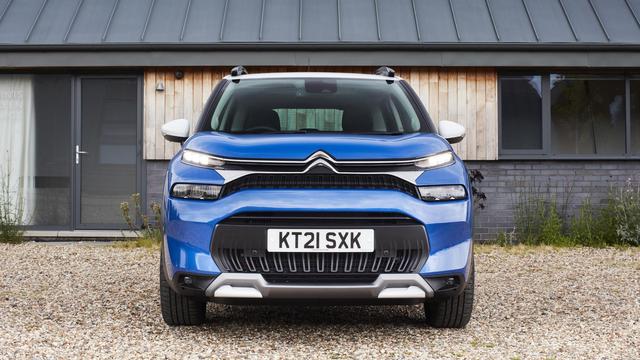 Safety for a Citroen C3 Aircross
Given we criticised the previous version of the C3 Aircross for not having automatic emergency braking as standard it's a pity Citroën hasn't used the opportunity of this update to include it, though it is there on the higher trim levels most people buy. Lane departure warnings and traffic sign recognition are among the features on all models, while Citroën actually leverages its reputation for building comfortable cars as a safety feature on the basis a survey it conducted concluded that relaxed drivers are less inclined to road rage and therefore stay out of trouble.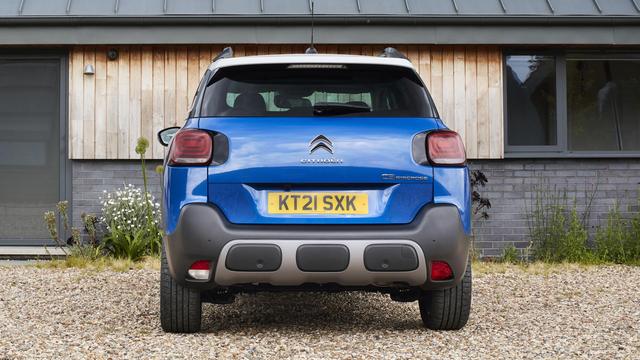 How comfortable is the Citroen C3 Aircross
Back in the day Citroëns were known for having super soft suspension and putting comfort above all other considerations, something the brand is keen to revive with its latest generation of cars. Accordingly the new C3 Aircross has extra padding on the Advanced Comfort Seats on higher-spec models that it likens to a mattress topper, this combined with carefully targeted support to encourage correct posture. Our test car had these seats fitted and, true enough, they were very supportive but the flat shape doesn't hold you in place and the cushions on the front seats seemed a little short for those with longer legs. Any visibility benefits from the higher seating position are also undone by the huge blindspots created by the thick windscreen pillars, which make junctions and roundabouts difficult. The fact you only get a central armrest on higher trim levels also seems a bit mean. So it's not perfect. But on the motorway the C3 Aircross is impressively refined for a car of its size, and Citroën's renewed focus on comfort really seems to pay off in terms of creating a relaxing place to rack up the miles. You only get them on the top trim level but the clever sliding rear bench offers the option to increase boot space (albeit at the expense of legroom), two backrest positions and various split/fold arrangements for carrying bigger loads. On this model you can even fold the passenger seat flat as well, which we found useful for carrying a bike when we had the previous version on long-term test.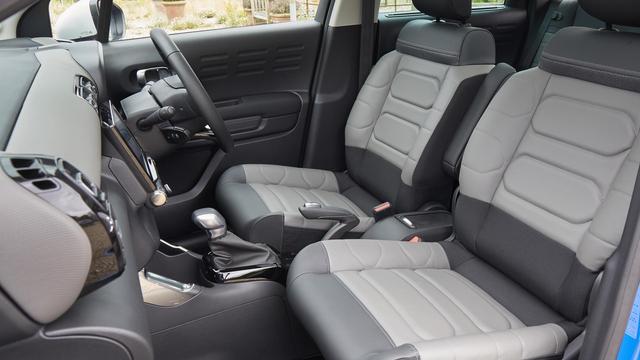 Features of the Citroen C3 Aircross
There are three trim levels for the C3 Aircross but, seemingly, the vast majority of buyers choose the top one for all the extra style and kit it brings. This includes a bigger 9.0-inch touch-screen with built-in navigation (the base model gets a smaller screen but all include CarPlay and Android Auto as standard) and the aforementioned Advanced Comfort Seats and sliding rear bench. Bigger wheels, a contrast roof and upgraded cabin materials are also included on this top model, while in total there are 70 possible personalisation options to make it yours. While we're still not fans of the industry trend for putting all controls (including heating and ventilation) on the screen Citroën has at least responded to criticism that the previous handbrake design was more style than content and fitted a more conventional one that now leaves space for cupholders.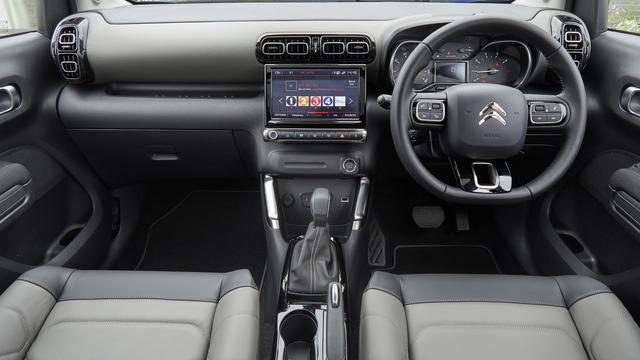 Power for a Citroen C3 Aircross
Citroën has kept the option of a'BlueHDI branded diesel engine for this new C3 Aircross, most likely on the basis nearly half of buyers are fleet customers and the slightly lower CO2 will help their monthly costs. But overall the vast majority of people will be going for the PureTech petrol version, based around the same three-cylinder turbocharged motor with two power levels. The more powerful 130 horsepower option drives through an automatic gearbox, which is fine on the move and has reasonable performance but a very awkward 'gate' as you shift from P and through reverse and into Drive, which is a pain when manoeuvring back and forth. The shudder from the engine as the stop/start system operates lacks refinement as well. If you're likely to be driving out in the wilds or in bad weather an optional Grip Control system lets you configure the traction control for different conditions, though the C3 Aircross is still only front-wheel drive so don't take it off-road expecting to keep up with proper 4x4s.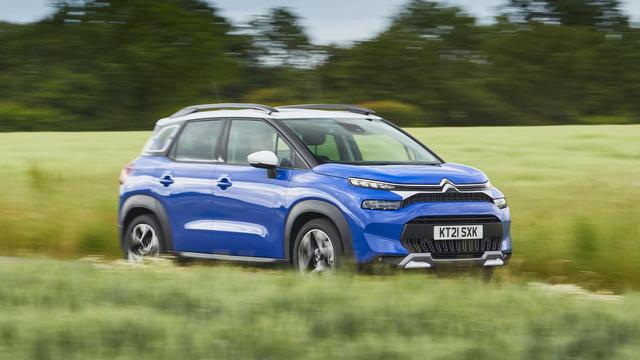 Lease deals
These deals are based on terms of 8,000 miles, for a 36 month lease with a 6 months initial payment.
Standard equipment
Expect the following equipment on your Citroen C3 Aircross SUV. This may vary between trim levels.
Other vehicles in the C3 Aircross family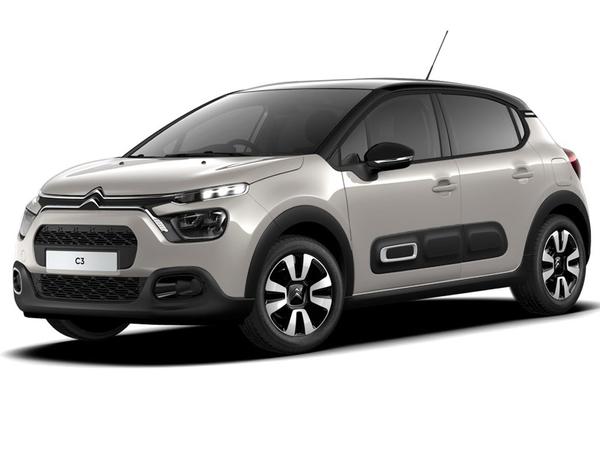 C3 Hatchback
Scope for personalisation

Ideal city car

Decent safety kit as standard
Related articles and reviews