News
The 10 sexiest cars of 2022
We've found the sexiest supercars in time for Valentine's Day. Here's a list of drool-worthy Mercedes, Aston Martins and supercars that are sure to made some heads turn.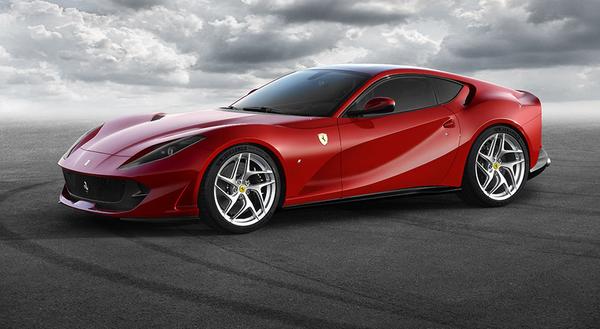 This Valentine's Day, we've only got eyes for our one true love: supercars.
We've listed down the top ten sexiest cars on the market and here they are, in all their glossy glory. Caution: what you're about to read may be too hot to handle.
10. Mercedes-Benz SL300 Gullwing
Like a Cherubic Cupid, the Mercedes-Benz SL300 Gullwing is a masterpiece that comes with wings. It exudes elegance and class but has enough modern touches that it looks like a fancy gadget out of a Bond film.
Who needs a crooner when the Gullwing is ready to fly you to the moon? Anyone lucky enough to get behind the wheel is sure to be on cloud nine.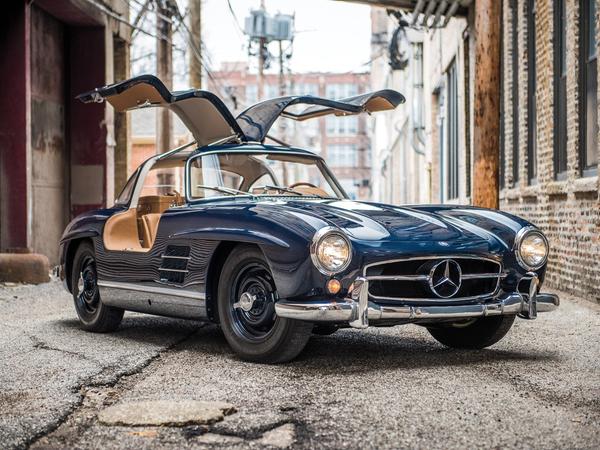 Mercedes-Benz SL300 Gullwing
9. BMW Z8
First designed in the 1990s and released in 1999, the BMW Z8 is timeless classic car, inspired by the 50's BMW 507 roadster. The convertible features hand-finished elements, bespoke paint options and a colour-matching metal hardtop.
The two-seater has become a valuable collector's item, with price going north of £150,000 and has also been featured in the Bond film GoldenEye.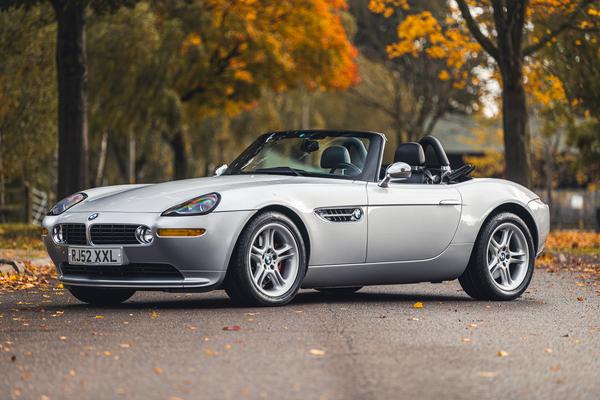 2002 BMW Z8
8. Chevrolet Corvette
The
Chevrolet Corvette's
intricate design, retractable top and dual-toned interiors make it one of the most eye-popping cars on this list.
The sloping front and rear tails edging out give it an almost predatory stance. And those interiors, redder than a bunch of roses, are perfect for Valentine's Day.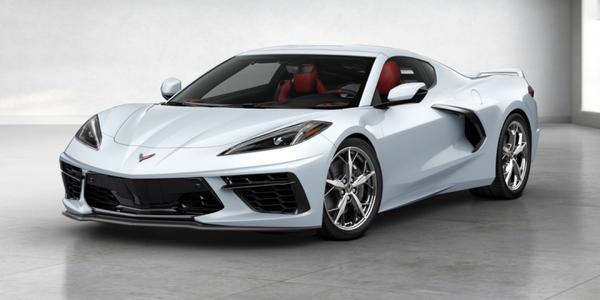 Chevrolet Corvette
7. Ford Mustang 390 GT
If you like your cars American and charming, then this Ford Mustang 390 GT is for you. It even had a starring role as Steve McQueen's hero car in the
1968 film 'Bullitt'
.
Stylish, charismatic and classy, this long-hood, short-deck pony car is a definite head-turner, thanks in no small part to the Mustang's regal logo and vintage headlights.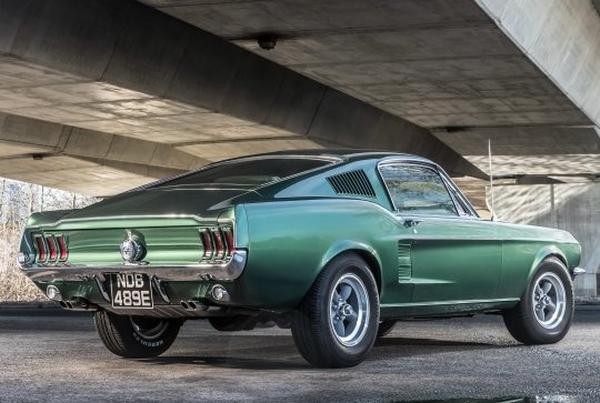 Ford Mustang 390 GT
6. Bugatti Chiron
The Chiron is one of the fastest, most powerful and exclusive cars ever designed by
Bugatti
.
Blending unique design with impeccable performance, the Chiron is not for the faint-hearted, but still manages to woo anyone that looks at it. It looks like it'll bite you if you come near it.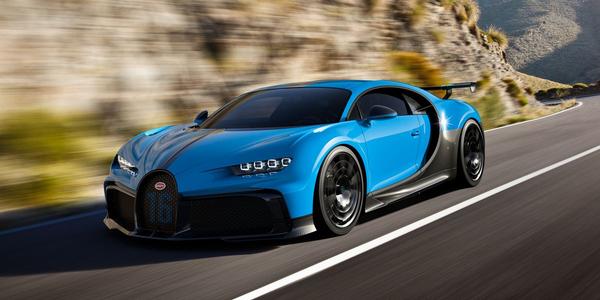 Bugatti Chiron
5. Ferrari 812 GTS
Ferrari's
812 GTS
is an elegant piece of work that sounds as good as it looks thanks to a naturally aspirated V12 engine and a 6.5 litre engine, which revs up to 9,000 rpm.
It's a perfect date night car –a supercar with boot space for your picnic basket, a six-speaker stereo to play romantic tunes and a 'bumpy road' driving option for a smooth and comfortable ride.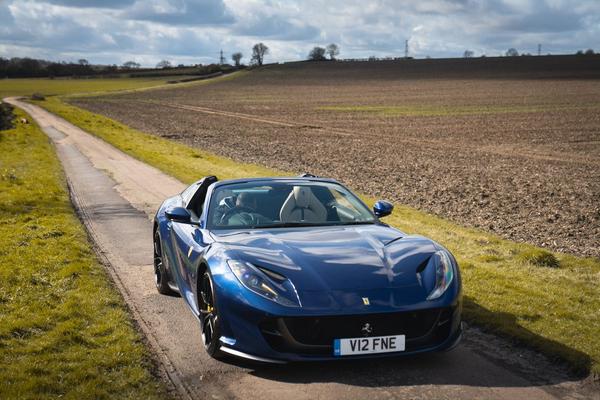 Ferrari 812 GTS
4. Gordon Murray Automotive T.50
The T.50 is a treat for all McLaren F1 fans - you can expect superior design and engineering from Gordon Murray Automotive's first vehicle, in addition to its sheer beauty.
Super light, superfast – the three-seater produces 650 hp and features a naturally aspirated V12 engine that revs up to 12,100 rpm and is made with carbon composite panels to limit its weight to only 980kg.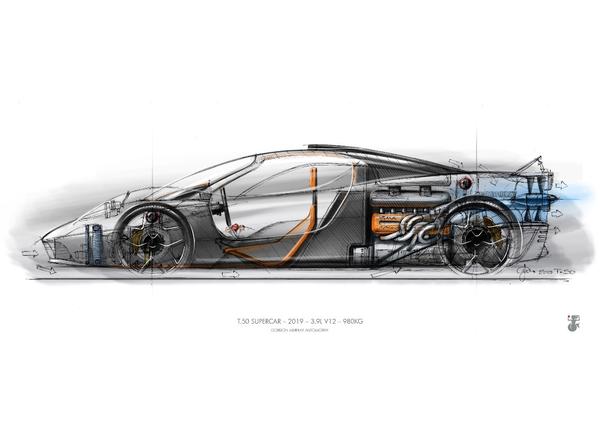 Gordon Murray Automotive T.50
3. Aston Martin DB4
The
Aston Martin DB4
is a work of art. First unveiled in 1958, this iconic car was made by Italian craftsmen using the 'Superleggera' or 'super light' method.
The DB4 is like a piece of family jewel that's been passed down for generations. Its vintage look and feel make everyone stare at it a little longer. With two of the top three sexiest cars being an
Aston Martin
, they have truly mastered the art of making cars irresistible.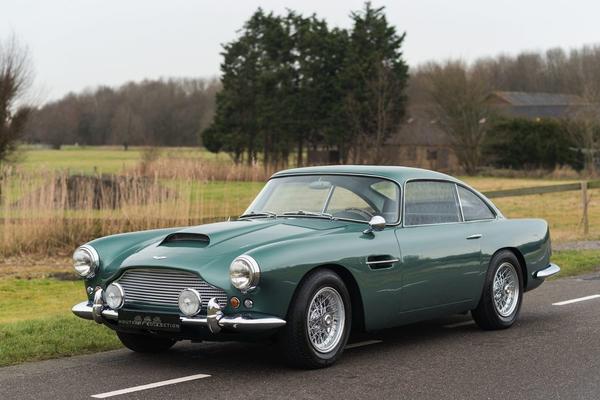 Aston Martin DB4
2. Jaguar E-Type
If you're after a sexy car that's a classic, yet comes with all modern specs, then Jaguar's E-Type Reborn might be the one you've been waiting for.
A restoration of mainly Series 1 E-Types from 1961-1968, the E-Type Reborn maintains the timeless look of the much-loved classic car and revitalises it with better gearbox and engine. Overall, we can't stop singing praises of this iconic car – here are
five more reasons why the Jaguar E-Type still matters.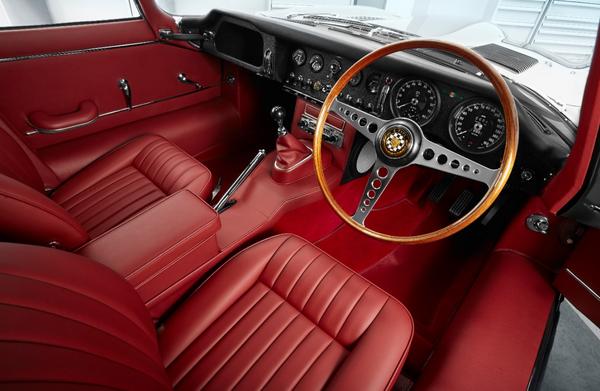 Jaguar E-Type
1. Aston Martin DBS Superleggera
Named as the absolute sexiest car, the
Aston Martin DBS Superleggera
is an exceptional piece of engineering. The car's front is mesmerising – it's impossible not to lock eyes with its headlights, and its honeycomb grille and logo scream of magnificence.
The DBS's sleek carbon body panels and subtle curves are hard to say no to. All this along with its high performance and speed are a deadly combo that's sure to leave you spellbound.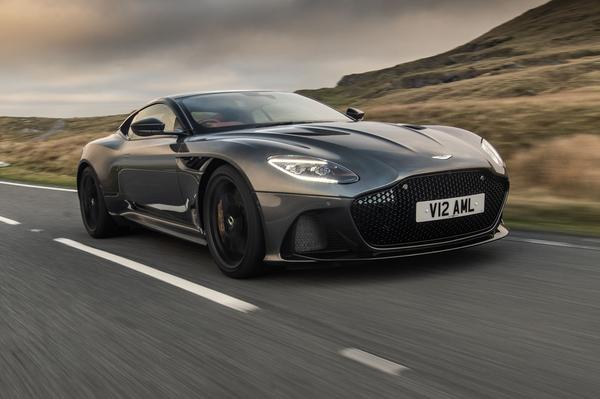 Aston Martin DBS Superleggera