News
Top ten sexiest cars we can't help falling in love with
For Valentine's Day, we asked you to name the ten sexiest, most head-turning cars and the British public came back to us with a list of drool-worthy Mercedes, Aston Martins and more. Did your favourite make the list?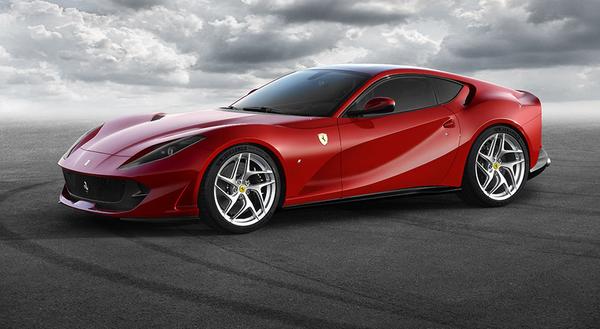 With Valentine's Day approaching, we know you can't help but think about your crush – their smooth moves, the way they make everyone's heads turn, always travelling in style. And then there are the wheel arches – yes, we're talking about cars, what were you thinking of?
This Valentine's Day, we're looking at our one true love: supercars. And we asked the British public to vote for the sexiest cars on the market and here they are, in all their glossy glory:
10. Mercedes-Benz SL300 Gullwing
Mercedes-Benz SL300 Gullwing, the car that comes with wings is an absolute masterpiece. It exuberates elegance and looks like a fancy gadget out of a bond film that's ready to fly you to the moon rather than a car. Anyone lucky enough to be in its presence is sure to be on cloud nine.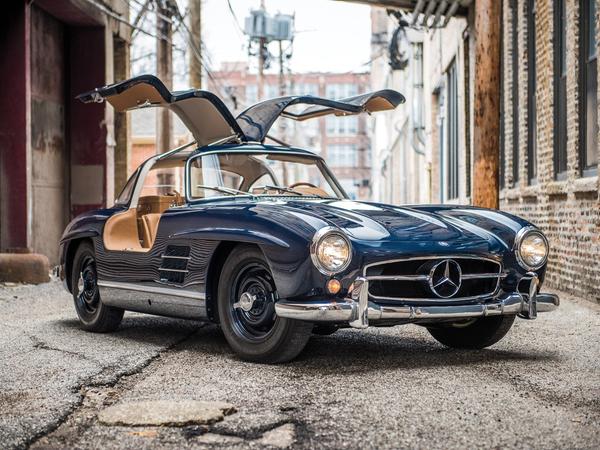 9. Mercedes-Benz S-Class Coupe
This
Mercedes S-Class Coupe
is one of the smoothest rides you'll ever have. This coupe looks luxurious inside out. With its leather adorned interiors and broad body, the stunning S-Class makes its presence known where ever it goes.
But the sexiest thing about this car? Its thunderous roars – as Rory Reid's rightly said in the
F-type's video review
- "The noise has always been the F-Type's biggest party trick".
8. Chevrolet Corvette
The
Chevrolet Corvette's
intricate design, retractable top and dual-toned interiors make it an absolute steal. The car's sloping front and its rear tails edging out make it look like it's calling for you. With looks to kill, the Corvette is also unquestionably powerful.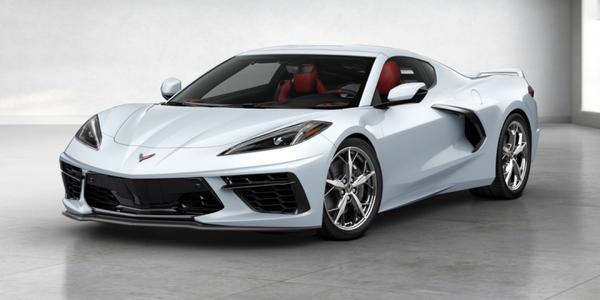 7. Ford Mustang 390 GT
If you like your cars American and charming, then this Ford Mustang 390 GT is for you. Stylish, charismatic and classy, this long hood, short deck pony car is a definite head-turner. The Mustang's regal-looking logo and vintage headlights make us think – baby got a back. Also, having starred as Steve McQueen's hero car in the
1968 film 'Bullitt'
just adds to its charm.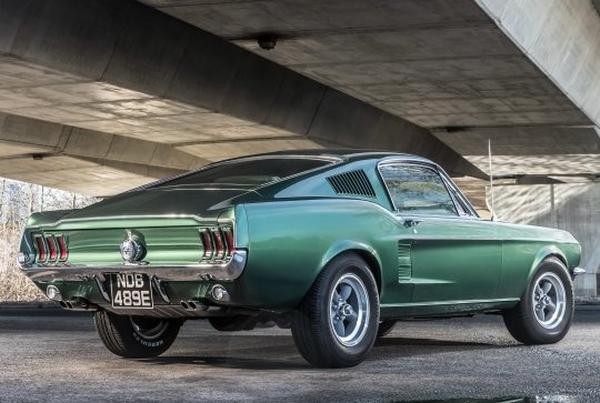 6. Bugatti Chiron
The Chiron is the fastest, most powerful and exclusive car ever designed by
Bugatti
. The car's unique design manages to woo anyone that looks at it. It looks like it'll bite you if you come near it, and its impeccable performance is not for the faint-hearted.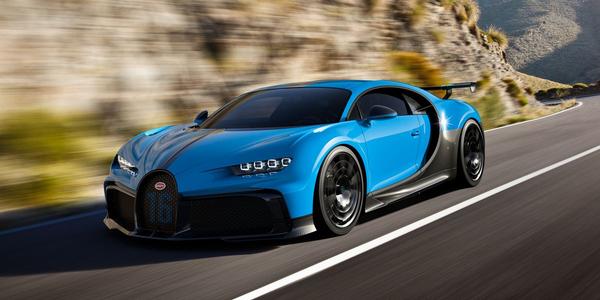 5. Ferrari 812 Superfast
The
Ferrari's 812 Superfast's
exciting speed and design make it hard to ignore.
This
Ferrari
looks breath-taking – it's the car we'd want to have drag races in or shoot a music video in - while it's V12 engine and 800 horsepower's colossal performance can provide you a rush like no other.
4. De Tomaso P72
The De Tomaso P72 looks like the devil-on-wheels. With exteriors draped in a seductive deep-red colour and its interiors dripping in gold, The De Tomaso looks like it's built for a day out at The Ritz. Built for the elite, a glimpse of the De Tomaso is enough to lure you.
3. Aston Martin DB4
The
Aston Martin DB4
is a piece of art. First unveiled in 1958, this iconic car was made by Italian craftsmen using the 'Superleggera' or 'super light' method.
The DB4 is like a piece of family jewel that's been passed down for generations. Its vintage look and feel make everyone stare at it a little longer. With two of the top three sexiest cars being an
Aston Martin
, they have truly mastered the art of making cars irresistible.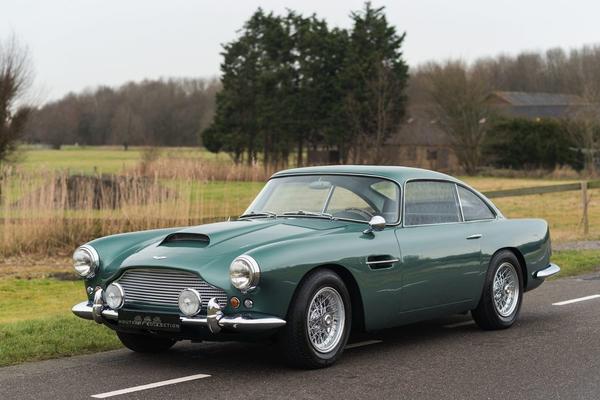 2. Jaguar F-Type
The
Jaguar F-Type
is simply beautiful. The F-Type's unique body paint options are simply dazzling, especially its fiery Firenze red raising temperatures. Then there's the panoramic sun roof, which makes us want to cosy up in the seats and gaze outside all day long.
1. Aston Martin DBS Superleggera
Named as the absolute sexiest car, the
Aston Martin DBS Superleggera
is an exceptional piece of engineering. The car's front is mesmerising – it's impossible not to lock eyes with its headlights, and its honeycomb grille and logo scream of magnificence.
The DBS's sleek carbon body panels and subtle curves are hard to say no to. All this along with its high performance and speed are a deadly combo that's sure to leave you spellbound.