News
Skoda previews electric SUV Vision E concept
Skoda's Vision E concept gives us the first glimpse of a production car that will rival the likes of the Tesla Model X and Jaguar I-Pace when it goes in sale in 2020.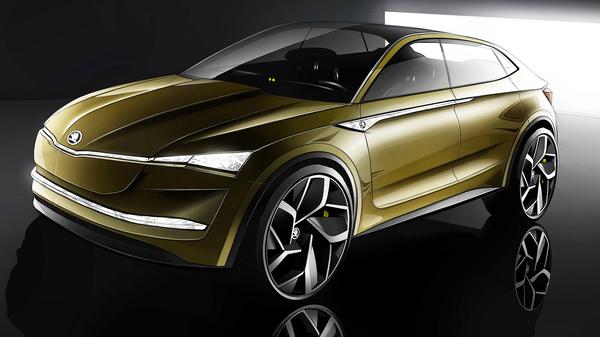 Skoda's first all-electric production car
Will go on sale in 2020
Expected to have up to a 312-mile range
Skoda has previewed its Vision E concept SUV, ahead of its unveiling at the Shanghai motor show next month.
The concept is an all-electric crossover with 300bhp, set to take on the likes of the
Tesla Model X
and
Jaguar I-Pace
. It's a little shorter and wider than the
Kodiaq SUV
and has five seats. Skoda has said it will have up to a 312-mile range, and meet the level three requirements for autonomous driving. That means drivers will still be necessary, but 'safety-critical functions' can be left to the car under certain traffic or environmental conditions.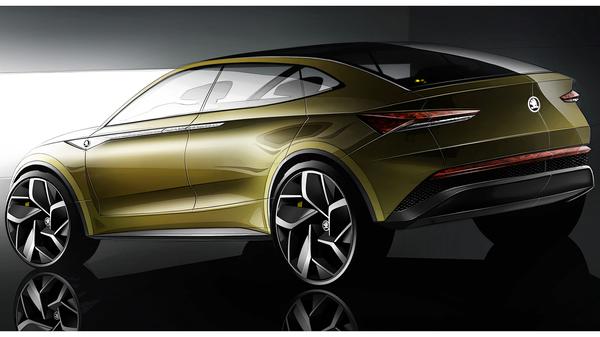 A version of the concept is set to go into production in around two years' time, and it will go on sale in 2020, making it Skoda's first all-electric production car.
The company is remaining tight-lipped about any further details, but it has recently trademarked the name 'Aratan', so there is speculation this will be the production car's name. Inside, the Vision E concept features a sweeping dashboard with a 12-inch landscape touch-screen at its centre. There's also a two-spoke, multi-function steering wheel, along with a second screen which shows basic driving functions. Skoda is focusing on electrifying its model range over the coming years. A Skoda Superb with plug-in hybrid technology will be available from 2019, followed by the production version of the Vision E concept in 2020. By 2025, Skoda will have expanded its range to include five purely electric cars in various segments.