News
Polestar cars to be ordered like a mobile phone
Two- or three-year subscription services for Polestar cars, all for one monthly payment.

Words by: Rachael Hogg
Published on 17 October 2017 | 0 min read
Polestar cars will be offered on a two/three-year subscription
Buyers will order cars online
Polestar Spaces will allow potential buyers to interact with the brand
You probably have a mobile phone contract for two years, and pay a monthly fee, but how would you feel about doing that for your car?
Polestar – Volvo's performance brand – who today revealed it will become a standalone company specialising in high-performance electric cars, and unveiled details about its first three models, will also offer a new way of 'buying' cars. The company has said it will move away from the traditional car-ownership model. Its cars will all be ordered online, and offered on a two- or three-year subscription basis. The zero-deposit, all-inclusive subscription will add features like pick-up and delivery for servicing, and the ability to rent other vehicles from the Volvo and Polestar range – all for a single monthly payment. This means customers won't have to worry about depreciation, insurance and maintenance. The payment will also include pick-up and delivery servicing, so Polestar will contact a customer to arrange a time for scheduled maintenance.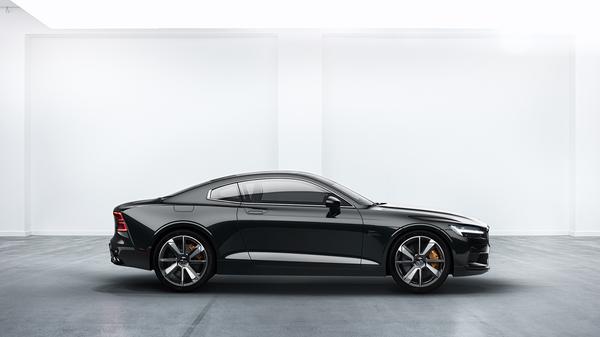 Along with this, customers will have access to car rental days, and a range of concierge services.
So, if someone needs a roof box for a holiday, for example, Polestar will supply, fit and remove the roof box, just adding a bit of money to the monthly payment while the roof box is in place. Customers will also be able to have extended use of larger Volvo cars for use at home and while away, along with being able to book a car wash and valet at a convenient time. It will all be done through 'Phone-As-Key' technology, so the owner can share a virtual key with someone else, and be able to access on-demand features. With this, customers can arrange for someone to collect their car to recharge it, without ever having to leave their office or home. Although the cars will be ordered online, Polestar will open a series of 'Polestar Spaces' around the world, where potential customers can go to get to know the products and the brand. These won't be within existing Volvo retailer showrooms. At the end of the customer's fixed term, the car is returned, or Polestar delivers a new car. Polestar will then refurbish the vehicle and use it as a secondary subscription as a pre-owned Polestar car. Do you think this could be the future of car 'ownership'? How would you feel about having the flexibility to swap cars whenever you'd like?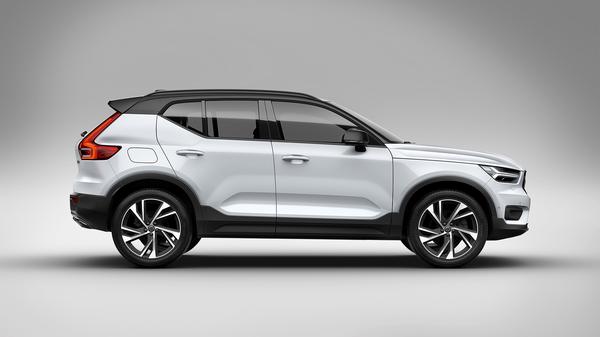 Volvo
Polestar isn't the only company offering this service. At the recent reveal of the new Volvo XC40, the company announced it would offer a subscription service on the new car.
'Care by Volvo' is a subscription service that includes insurance, road tax, maintenance, and roadside assistance, as well as a concierge service. In the UK, the subscription for the XC40 will cost £629 a month, and will eventually be offered on other models. There's no deposit to pay, as on most PCP and HP deals, and it doesn't matter where the person is in the UK, or how old they are. At the same time, using the digital key, as on the Polestar, customers can share their car with up to three friends or family members. Sadly, this feature isn't available in the UK yet, but Volvo hopes it will be by next year.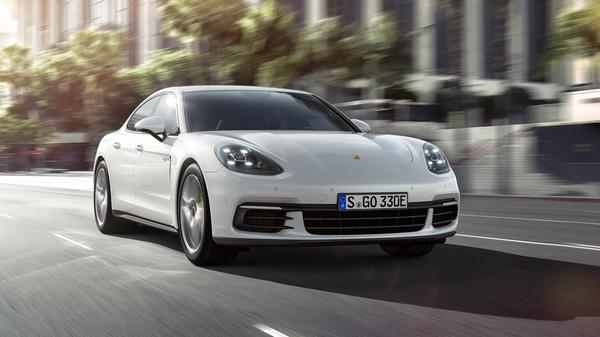 Porsche
Porsche, too, has recently announced something similar.
Currently only available in the US, the company has launched a subscription service for its cars that gives drivers access to up to 22 models. The smartphone app-based system (called Porsche Passport) will cost £1503 ($2000) a month for the entry-level Launch package. That gives people access to eight models including the Macan S, Cayenne, 718 Cayman, and 718 Boxster. If you want to step it up, for £2255 ($3000) a month, you'll have 22 models at your disposal, including a Panamera 4S, Macan GTS, 911 Carrera S, and Cayenne S E-Hybrid. The price includes insurance, road tax and registration, and maintenance. Oh, and there's a £376 ($500) joining fee. The cars can be picked up or delivered by the subscriber, or same-day pick-ups and other arrangements available through the Porsche Passport. The scheme begins in November, and there's no mileage limit.