News
Driving a Lamborghini Huracan at Goodwood SpeedWeek
What's it like to drive a raging Lamborghini Huracan Evo RWD in the Supercar Run at Goodwood SpeedWeek? Strap in for a lap!
It's Goodwood SpeedWeek and, although being held behind closed doors, you can enjoy all the action on the livestream
here on Auto Trader
. With Rory Reid on official presenter duties throughout the event the rest of the team has also been experiencing it at the sharp end, driving a 610 horsepower
Lamborghini Huracan
Evo RWD – the car Rory described as 'The scariest Lambo'
when he drove it
– as part of the official Supercar Run. Pressure? A little…
But what's it actually like driving a Huracan at SpeedWeek? Arriving at the Supercar paddock to meet the pro drivers looking after the Lamborghinis we're shown to our freshly valeted Huracan, sitting alongside the
Aventador SVJ
that will also be joining the run.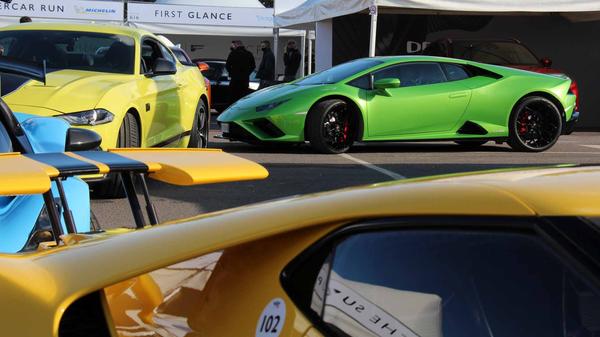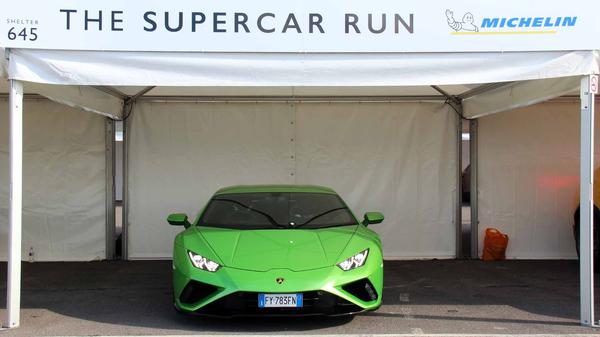 As the clock ticks down cars start firing up, the air filled with the noise of exotic engines in Ferraris, McLarens, Aston Martins and more besides. It's time to get settled into the Huracan and decide which mode to go for and whether to play it safe with Lamborghini's comically named 'Thrust Mode' launch setting. Or try for a spectacular burnout, which should be this Huracan's forte given it's only driving the rear wheels. Good for the cameras but with more of a risk of spinning off into the scenery, Paddy McGuinness style.
A few test runs on the way to the grid and it seems the Huracan is happy to spin its wheels up and confidence is growing. Boxed in behind a Rolls-Royce Ghost, a Ford GT and a McLaren Senna with a Mustang on one side and the
Aventador
on the other it's like the world's most exotic traffic jam.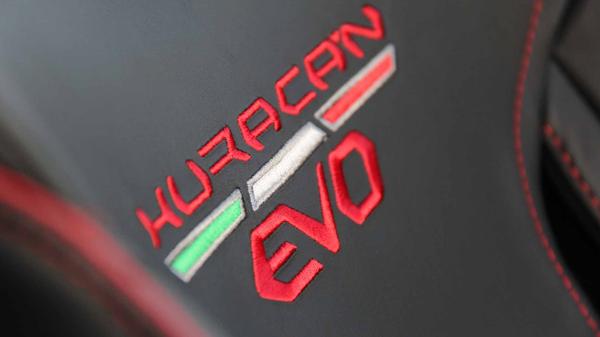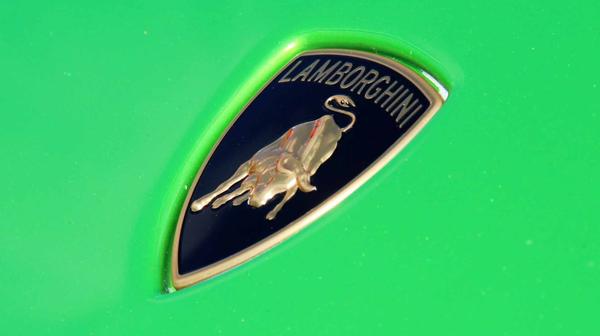 There seems to be something of a battle going on for who can make the most tyre smoke, the Mustang probably winning that battle. With the ESC off the Huracan spins its wheels for a moment before a fumble at the switches to turn it back on in time for the first corner. Then we're into the flow of the lap, the autumnal sunshine streaming through the windscreen as Goodwood's fast curves unfold in front of the Huracan.
In Corsa mode the Lamborghini is pretty lively, a 100mph slide out of the second to last corner getting the pulse racing but easily controlled thanks to clever black boxes that flatter the driver's talents. It's more lively and exciting than a regular, all-wheel Huracan for sure, this wild side totally in keeping with Lamborghini's image. With the V10 howling away we see 165mph on the speedo before getting hard on the brakes for the last corner, exiting with another handful of opposite lock for the folks back home on the livestream. And it little over a minute it's all over…