News
Coming Soon: BMW i Vision Dee and the future of driving
BMW announce the electric saloon i Vision Dee, a concept car bringing an amplitude of possibilities to the future of driving and how we 'bond' with our vehicle through digitalisation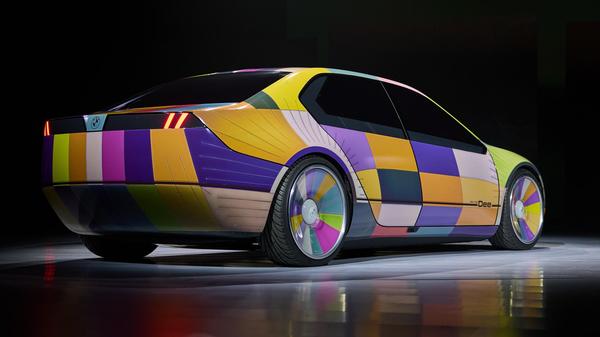 Words by: Hannah Hill
Published on 6 January 2023 | 0 min read
BMW has revealed its latest innovations at the CES tech show in Las Vegas, with the i Vision Dee – a 'Digital Emotional Experience' concept car teasing the 'Neue Klasse' EV. At a glance, this white, minimalist saloon appears aesthetically futuristic but, once you begin to engage with its integrated technological capabilities, it becomes far more than just a car and more an 'ultimate digital companion'. With the i Vision Dee project, BMW hopes to showcase an exciting and optimistic future of driving, the concept car laying the groundwork for what could be accessible beyond 2040.
At its core the i Vision Dee promises to create a far deeper, more connected bond between people and their cars. Its design includes digital enhancements alongside its electrification, such as an immersive head-up digital display, voice interaction and colour-shifting 'E Ink' body panels – an abundance of technological possibilities BMW is working on for the future.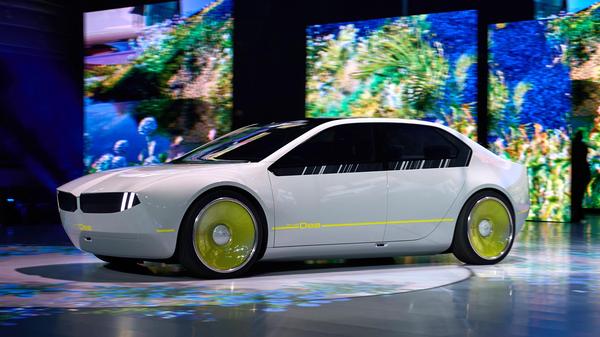 With a hands-on-wheel, eyes-on-road seamless approach, the advanced head-up display projected onto the windscreen assists as a portal into a new digital world, reducing information across the entire windscreen. This may feel like a technological overload, or distracting to say the least, but BMW places particular importance on the idea you have complete control over exactly how immersive the digitalisation is, and the extent to which you want to merge into the virtual world.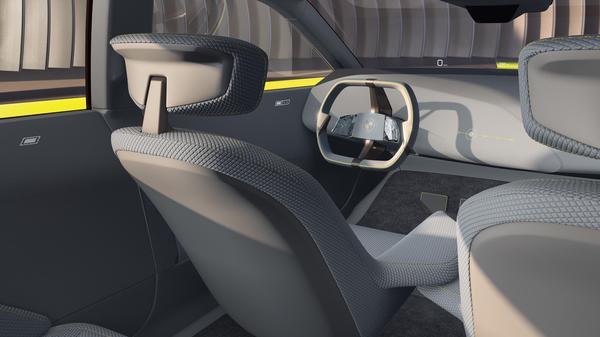 This is described as the Mixed Reality Slider concept and Sky Tech interface within the interior, which use artificial intelligence to combine virtual experience and real driving. This feature essentially manages how your car interacts with your surroundings and creates navigation augmented onto the road through virtual reality. Depending on what you choose, five different 'slider' levels can provide various levels of digitalisation, but ultimately BMW insists safety and focus on the road remain a priorities. Real-time social media notifications can meanwhile appear to better connect the driver to family and friends on the road, next level smartphone integration among the development goals.
Pushing the limits of personalisation with the E Ink technology is perhaps this concept model's most mesmerising aspect as the exterior changes colour digitally within seconds. The body is laminated with what's called electric paper (or e-paper) where each capsule contains differently charged white, black or coloured particles which become visible when an electric field is applied. The i Vision Dee speculates on a breadth of possibilities for the future, and BMW says this digital philosophy will be found across all products in the future. Concept or not it's clear this is more than a fantasy and will, in one form or another, advance into something real.