News
Auto Trader New Car Awards 2020
The Auto Trader New Car Awards 2020 are coming - read up on the categories and more here!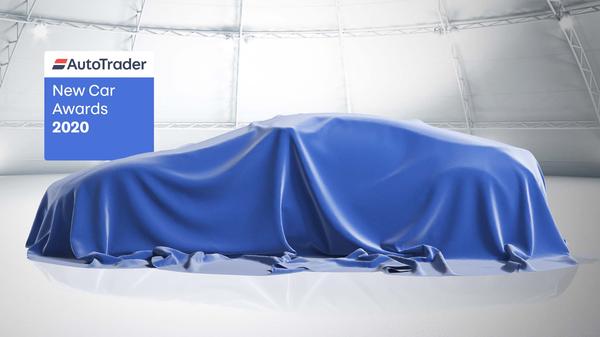 Auto Trader's New Car Awards return for another year!
Now one of the largest car awards in the UK, Auto Trader's New Car Awards 2020 had over 181,000 responses this year.
What are the New Car Awards categories?
This year, we have 19 categories.
Each category is based on driver lifestyle to help you find the car that best suits your driving style, commute and budget – not a car that simply ticks a few technical boxes. The results are based on feedback from British car-buyers and drivers, so our winners are real consumer champions.
How are the winners decided?
This year, we collated feedback from a survey of more than 181,000 car owners, all of whom rated their car in 16 key areas.
We totted up all the scores for every model featured in the survey, to calculate an overall score. This told us which model car buyers had found most satisfying to own.
New Car of the Year
Our most coveted award went to the
Peugeot 3008
last year, but we're expecting a rather different line-up come announcement day…
Best Car for Families
Every family is unique, which is why the search for 'the best family car' can cover a wide range of different vehicles. To help you cut through the noise, we get feedback from real-life families on what works for them.
Best Car for City Driving
Urban roads are particularly testing for both cars and drivers, demanding compact size, easy parking and the tech to help you get around safely.
Best Value New Car
Here we're looking at the cars that, in your words, 'offer a brand-new car for second-hand money' and give you the latest kit and technology at an affordable price.
Best Car for Long Distances
Whether you're ditching public transport for the car or staycationing instead of flying away for the summer holiday this will be the car to cosset you in comfort for those longer journeys.

Most Fun Car to Drive
Summer is coming and you may be looking to reward yourself with an enjoyable car that puts the fun back into driving for roadtrips and days out – you told us which car you think best fits the bill.
Best Car for New Drivers
The thrill of your first car is a memory to treasure and an exciting moment for any driver – the winner here will be the car you judge to be the best for those taking their first steps into motoring.
Best Car for Dog Owners
Big, practical cars capable of transporting you and your four-legged friends to the great outdoors in safety and comfort.
Best 7 Seater
Looking for the Swiss Army Knife of cars? These are the big, practical models with versatile interiors you can configure for any combination of passengers, kit, luggage or more.
Best Car for Towing
We demand a lot from modern vehicles, but towing cars really need to… pull their weight (terrible, we know).
Most Loved Car
For a lot of people, cars are more than just a tool or a machine; they're something with which you form an emotional connection.
Best Hybrid Car
From saving money on tax and fuel to reducing emissions at a local level a hybrid makes more and more sense, making this a more important award than ever.
Best Electric Car
Many people will be looking to go fully electric with their next car – take the advice of the early adopters here and find out which is the best of the breed for taking the plunge.
Most Loved Brand
Cars are bought with the heart as much as the head – here we find out which is the car brand you love the most.
Most Reliable Brand
We rely on our cars in so many ways so it's important to buy from a brand you can trust to be dependable – find out who earns that accolade here.
Best Utility Vehicle
This is the award for the workhorses of the automotive world, vehicles that can support you in work and play and can be depended on to do the hard miles.
Car Brand With The Best Features
We know tech is important to you when choosing a new car, but which brand has the best? Find out here!
Best Value Brand
Whose showroom should you be headed for if you want your money to go as far as possible? The answer will be here.
The Rory Reid Award
The inaugural Rory Reid Award is a brand new category for 2020. "The boss told me to make one up, so I did!" explains Rory. "It's basically the car I would want to live with every day, the one with the fewest compromises, the greatest number of thrills and the one that ultimately covers all of the bases."
How to watch the awards
The award ceremony will be streamed live on Thursday 2 July at 11am, hosted by Erin Baker and Rory Reid. Full details to follow!