Long Term Review
Volvo XC90 T8 Inscription long-term test review – final report
Cars Editor Andy Pringle and his family have been living with a hybrid XC90 to see how effective it is in everyday life. In this final report, he looks back on the six months that he, his family and the car have spent together.
Spending six months with an XC90 was like having my life flash before me. Back in the dim, distant past – well, the 1970s – I spent most of my childhood being carted around in a succession of big Volvos. Forty or so years later, I was carting my family around in the biggest Volvo you can buy today.
With its hybrid transmission, four-wheel drive and seven-seat SUV body, the XC90 is a very different beast to the estate that was my family's ferry all those years ago. However, the demands of family life are much the same. Was the XC90 a fine family car, and did its hybrid technology cope with the challenges of my day-to-day life? Well, if you'll forgive me cutting to the chase, the answers are 'Superbly' and 'Yes, sometimes'. Above all, if you consider everything you could want from a family car, the XC90 delivers it by the bucketload. Is it practical? Comfortable? Refined? Easy to use? Yup, ticks in all those boxes. It's also beautifully built from high-quality materials, well-equipped, and packed with safety kit, which is all very welcome. However, with a wife and three-year old daughter, our biggest challenge for any car is space. I'm delighted that, no matter how much stuff we need to bring along on even the most trivial journey, the XC90 swallows it. We piled in prams, holdalls, and even the odd cuddly toy or two, yet we never managed to get close to troubling the boot capacity in five-seat mode, which is how we used the car most of the time. On the rare occasion we used the car as a seven-seater, it was no less impressive. Just sliding the centre row a few inches forward was enough to create space in the XC90 to take seven adults in comfort.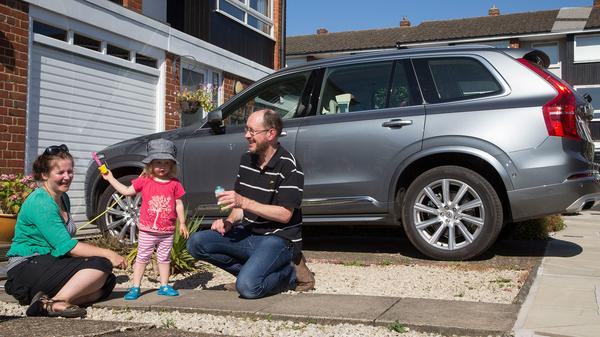 Up front, I was in absolute luxury, with more than enough head- and leg-room, even for my lanky six-foot-plus frame.
Admittedly, the touch-screen-based Sensus infotainment system wasn't to everyone's liking, but over the course of time, I came to appreciate not just the slick way it operates, but also the way it makes for a much smarter cabin, with far fewer buttons on the dashboard. However, what appeals to me most, the family man, is how easy it is to get child seat – and child, for that matter – in and out of the car. The wide-opening doors, the high-set seat, and the sheer amount of space inside make it a delightfully simple operation. My only issue is the light, 'Blond' upholstery on our test car, which our daughter didn't treat with quite the same care her parents did. So, the inevitable marks that are part and parcel of family life showed up only too obviously. Other than that – and the car's sheer size, which I discussed at greater length
in my December update
– I have no complaints about how easy the XC90 is to live with. And, yes, that includes the part-electric hybrid system. Living with a plug-in hybrid demands a different mindset from living with a more conventional car, but I found that I very soon got used to plugging the car in every time I parked up at home or work. Doing that ensured I was able to do as many miles as possible on electric power alone, with all the benefits of the subsequent smooth running and zero tailpipe emissions. Plus, with a full charge taking just three hours from the mains, it meant the car would be fully charged by lunchtime even if I arrived at work with a fully drained battery. So, on days with plenty of pottering about, the hybrid system came into its own.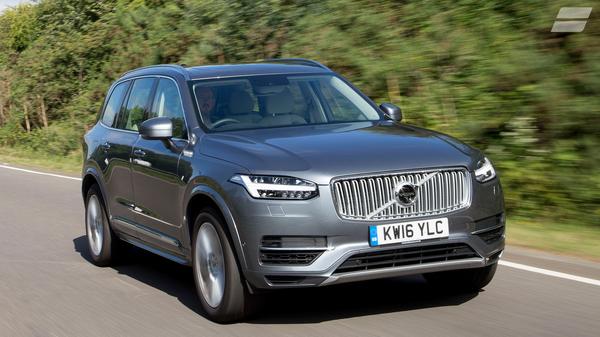 Did it cost me much to run like this? To be honest, it's hard to tell, as I can't break down my electricity bills. Put it this way, when you place the extra cost of charging a car in the context of the bill for a South West London home or office, the amount it adds is negligible.
To cap it all, the XC90 works really well as an electric car, because it responds best to a more relaxed driving style, which is also the best way to get the longest life out of the battery. Even so, I never got more than 18 miles out of a single charge. Although that range dropped noticeably in the winter, it was always enough for my regular commute and most of the regular short journeys that family life demands. I regularly saw fuel economy well into three figures on several trips, even on some longer (say, 50-60 miles) journeys, returns of 70 or 80mpg were common. However, all too often, I have to make longer journeys, and that's when the hybrid powertrain is less impressive. On a long motorway journey – up to Auto Trader's head office in Manchester, for example – even if I started with a fully charged battery, the XC90 would return just 30mpg. Over my time with the car, I didn't even manage as much as 40mpg. In fact, I only just got within 100mpg of the car's 134.5mpg test figure. Had I been able to spend a higher proportion of my motoring life in and around town, those vital statistics would have looked more impressive, but, as it was, I don't feel I really got the very best out of the hybrid. I did get better economy than owners online say they're getting from the most obvious alternative – the diesel-engined XC90 D5 – but it's not much more, and certainly not enough to justify the extra the T8 hybrid costs. Overall, I would have no hesitation in recommending an XC90 as a family car to anyone. Would I recommend the hybrid? Well, yes, and especially to company car buyers (who benefit from low tax rates thanks to the car's low CO2 emissions), but I'd urge private buyers to make sure their motoring lifestyle plays to the car's strengths before they take the plunge.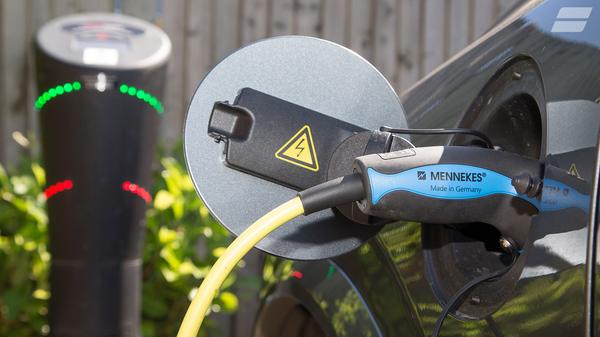 Key Specs:
Model: Volvo XC90 T8 Inscription
Price as tested: £74,975
Engine/gearbox: 2.0-litre 4cyl turbodiesel plus electric motor, eight-speed automatic
Power: 316/86bhp (petrol/electric)
Torque: 295lb/ft
Top speed: 140mph
0-62mph: 5.6 seconds
Economy: 134.5mpg
CO2/BIK tax liability: 49g/km / 5%
Boot space: 314 – 1868 litres
Optional equipment:
An exhaustive list of everything fitted to our long-termer, and the price of each item
Xenium pack (360 degree surround view camera and Park Assist Pilot) £1,000 Winter pack (headlight cleaning system, heated front screen, heated steering wheel, heated washer nozzles) £350 Apple CarPlay £300 Sensus Connect with Premium Sound by Bowers & Wilkins £3,000 Laminated Side Windows £750 Blind Spot Information System (BLIS) with Cross Traffic Alert (CTA) and Rear Collision Mitigation £500 Nappa Soft Leather Perforated and Ventilated Upholstery £700 Dark Flame Birch Inlays no-cost Power Front Cushion Extensions £120 Power Adjustable Front Seat Side Support £200 Front Seat Backrest Massage £650 Four-corner Electronic Air Suspension £2150 Metallic paint £700