Long Term Review
Volvo XC90 T8 Inscription long-term test review – second report
Cars Editor Andy Pringle and his family are spending six months with the hybrid version of Volvo's seven-seat XC90 SUV to see how effective the petrol-electric combination is in everyday life.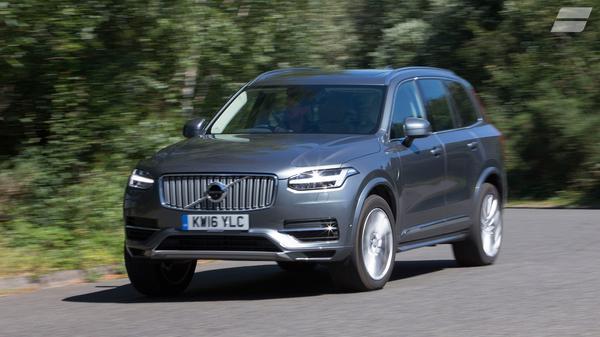 Two months into running an XC90, and I feel like I'm starting to get the best out of it and its hybrid powertrain.
After a first month that included lots of long trips, this second month has seen me stay much closer to home: most of my mileage has been pottering around south-west London and doing my regular commute. This all means I've been able to play to the strengths of the petrol-electric combination that powers the car. Fortunately, I can charge the car both at home and work, which makes it easy to ensure the battery is fully charged at the start of any journey. According to the dashboard display, that should be enough to take me 21 miles. While I've never managed to go quite that far, it's always enough to cover my 11-mile commute. Most of my everyday driving is therefore done without using any petrol and with no CO2 emissions. It also means I can end up with preposterous economy figures shown by the trip computer after short journeys: numbers well into three figures are perfectly possible, even when the petrol engine has to kick into action briefly en route. Even when I need to venture afield – beyond the 20-mile range of the battery – I can still see impressive economy. Every Wednesday evening, I do a round trip into central London from the office near Egham to play sport. By juggling the various operating modes of the hybrid system to retain the full battery charge until I get off the M3 and into the urban sprawl, I can easily do the 40-mile round trip at an average economy of around 80mpg. That's far better than I could get from a diesel-engined XC90. Admittedly, it's still early days – and my maths isn't really up to working it out exactly – but my rough conclusion so far is that, as long as I go no more than 100 miles and always start with a fully charged battery, the hybrid system pays for itself. Any more than that, and the D5 diesel model would make more economic sense. In pretty much every respect, the XC90 is continuing to prove its worth as a superb family car. The space, comfort and refinement it provides are simply superb: not only can it swallow everything myself, my wife and daughter throw at it, the trips are an absolute pleasure.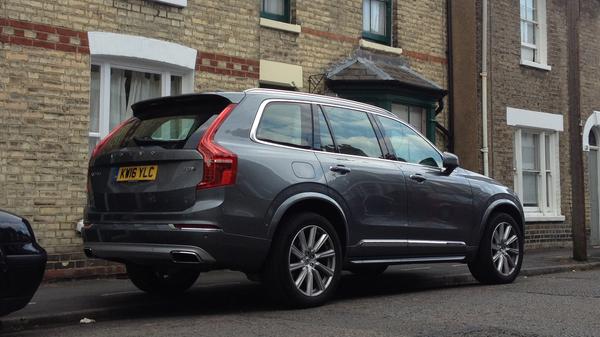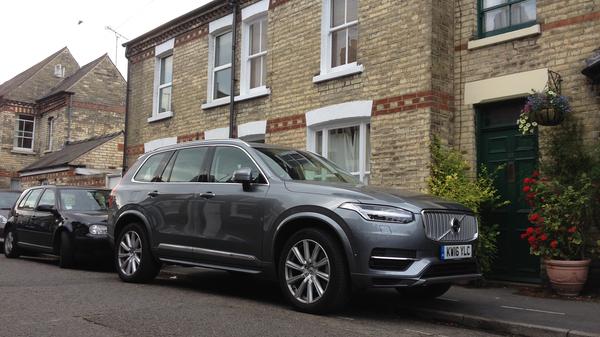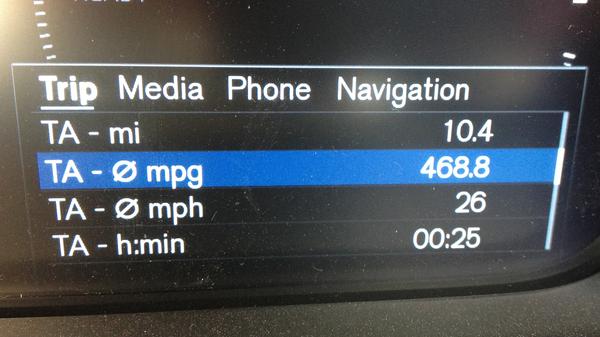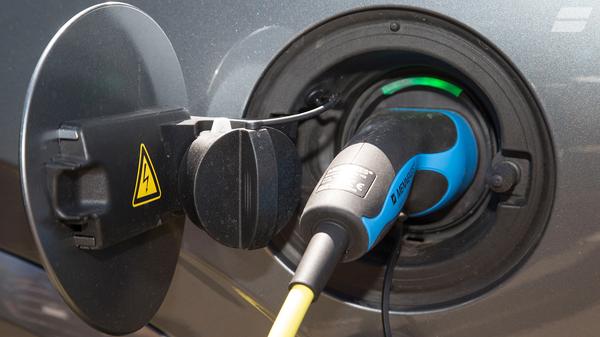 The only real issue I have with the car – and I only have it occasionally – is its sheer size. Even with umpteen cameras and sensors to help me, it's awkward to manoeuvre down narrow streets and in heavy traffic. Worse still, thanks to the XC90's width, it can be really difficult for passengers to get in and out of the car in car parks.
On a visit to friends in Cambridge, the XC90 seemed huge squeezing through the streets of Victorian terraced houses. On another occasion, in the time it took three of us to nip into a petrol station to buy lunch, cars had parked either side of the Volvo, making it impossible to get back into our seats. Then again, maybe it's just the XC90's way of telling us to lay off the pasties next time.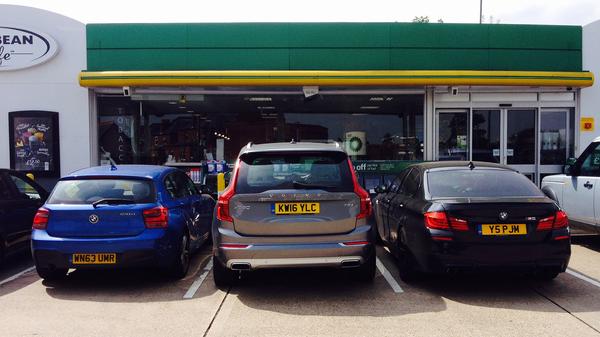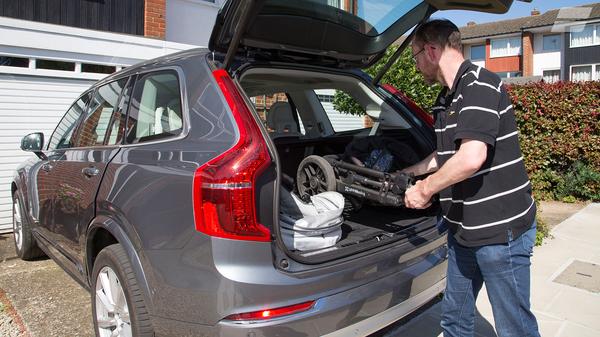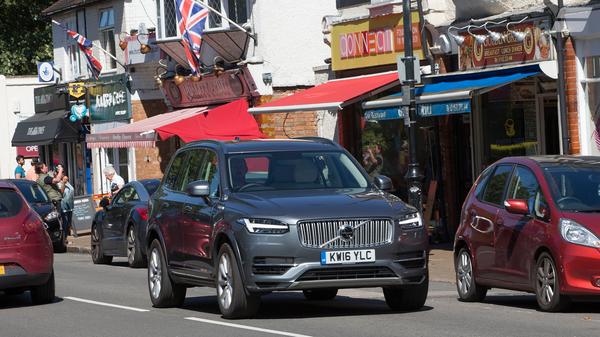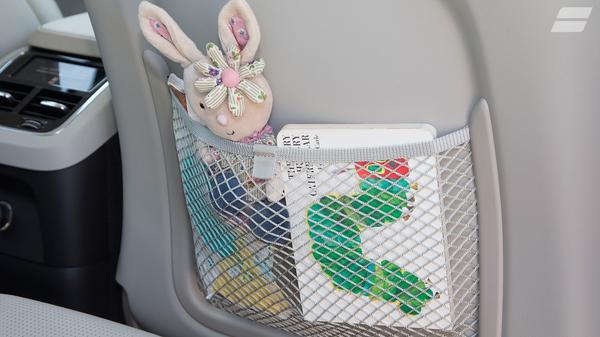 Key Specs:
Model: Volvo XC90 T8 Inscription
Price as tested: £74,975
Engine/gearbox: 2.0-litre 4cyl turbodiesel plus electric motor, eight-speed automatic
Power: 316/86bhp (petrol/electric)
Torque: 295lb/ft
Top speed: 140mph
0-62mph: 5.6 seconds
Economy: 134.5mpg
CO2/BIK tax liability: 49g/km/5%
Boot space: 314 – 1868 litres
Optional equipment:
An exhaustive list of everything fitted to our long-termer, and the price of each item:
Xenium pack (360 degree surround view camera and Park Assist Pilot) £1000
Winter pack (headlight cleaning system, heated front screen, heated steering wheel, heated washer nozzles) £350 Apple CarPlay £300 Sensus Connect with Premium Sound by Bowers & Wilkins £3,000 Laminated Side Windows £750 Blind Spot Information System (BLIS) with Cross Traffic Alert (CTA) and Rear Collision Mitigation £500 Nappa Soft Leather Perforated and Ventilated Upholstery £700 Dark Flame Birch Inlays no-cost Power Front Cushion Extensions £120 Power Adjustable Front Seat Side Support £200 Front Seat Backrest Massage £650 Four-corner Electronic Air Suspension £2150 Metallic paint £700