Long Term Review
Volvo XC90 T8 Inscription long-term test review – first report
Cars Editor Andy Pringle and his family are spending six months with the hybrid version of Volvo's award-winning XC90 to see how effective the petrol-electric combination is in everyday life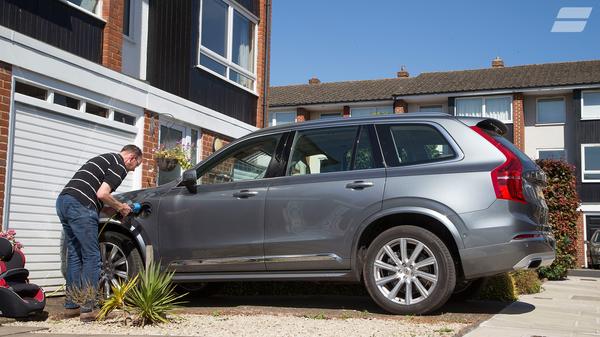 Mileage - 1962
Costs £25 (puncture repair)
It's funny how history repeats itself. I well remember that one of the first things my parents did once my brother and I reached a certain age was to get a Volvo as a family car. And, here I am, some 40 or so years later, doing much the same thing. Mind you, the Volvo my family is running around in could hardly be more different from the 240 estate that was the family car of choice in 1970s Sussex. Back then, pretty much the only people who'd buy a four-wheel drive car were farmers, and no one talked about hybrid vehicles. Well, I don't think they even existed! Yet, here I am in 2016 with a hybrid, four-wheel drive Volvo SUV on my driveway; and, it's plugged in to the mains, charging.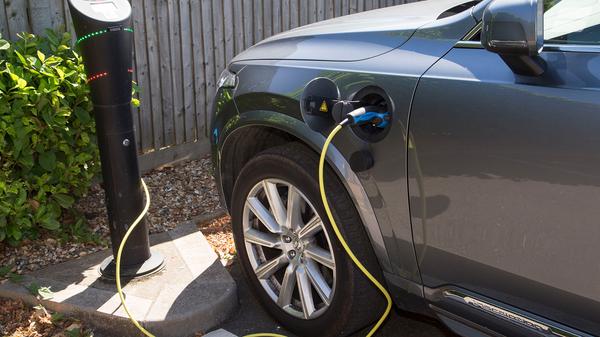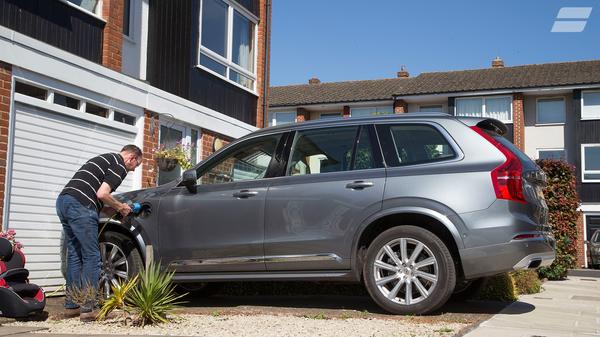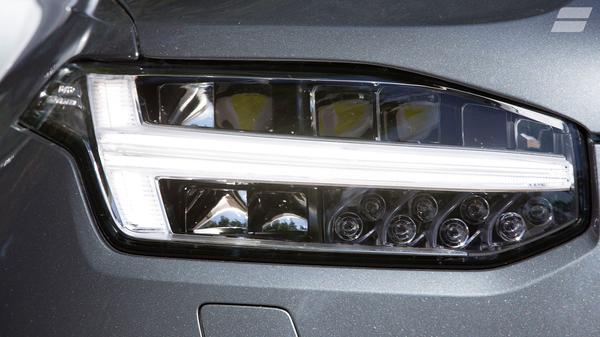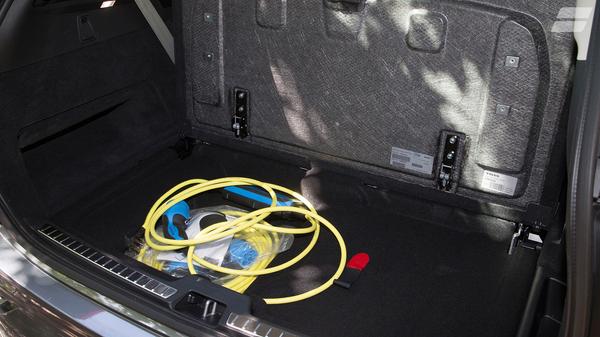 The SUV in question is the stunning XC90, and I'll be testing it over the next six months in the most extreme circumstances I can think of: everyday family life in suburban South West London. That means ferrying me to and from work, as well as performing Dad's Taxi duties for my wife and daughter (who's just entered the 'Terrible Twos' stage), as well as sundry trips far and wide in the name of shopping, socialising and - fingers crossed! - holidaying.
We already know that the XC90 is a superb family car, but I chose to test the T8 'Twin Engine' version because I'm fascinated to see just how well the plug-in hybrid technology works in the real world. Like anyone, I'm impressed with the official fuel economy figures of 134.5mpg and CO2 emissions of just 49g/km - not to mention BIK charged at a rate of just 5% - but like many people, I'm sceptical as to just how achievable these results are. The good thing is, my motoring life looks perfectly suited to a plug-in hybrid. For a start, the journey I do most regularly is the 11-mile commute to/from the office and, given that we have a charge point in the car park there, I can charge the car all day while I'm at my desk. Then, with a full charge giving a 25-mile range, I should have enough to get me home and back. What's more, even at the weekends, I mostly spend my time pottering around pretty close to home. In other words, I hope that I can do most of my regular driving on electric power only, which will minimise not just my financial outlay, but my CO2 emissions as well. And, when I do need to head further afield, I have the four-cylinder petrol engine to call into action as well.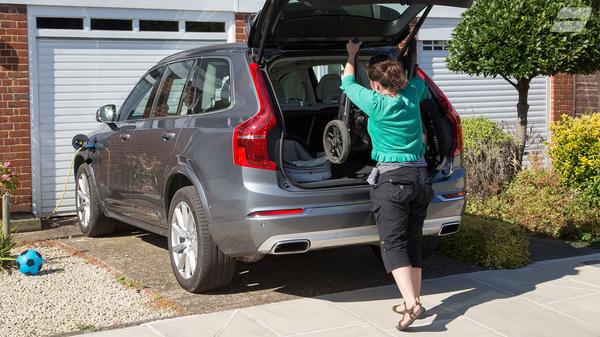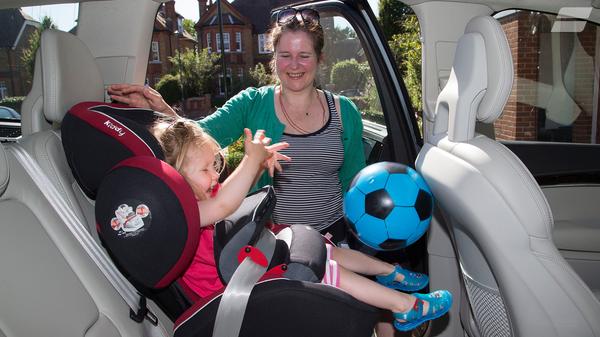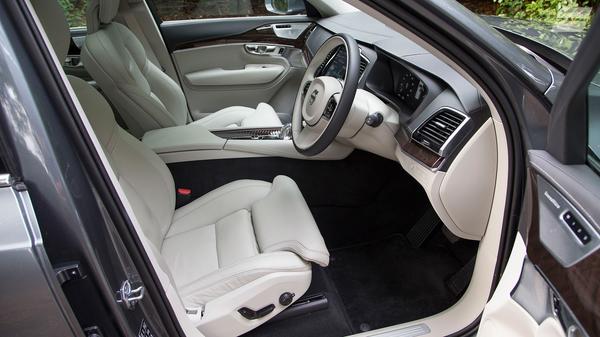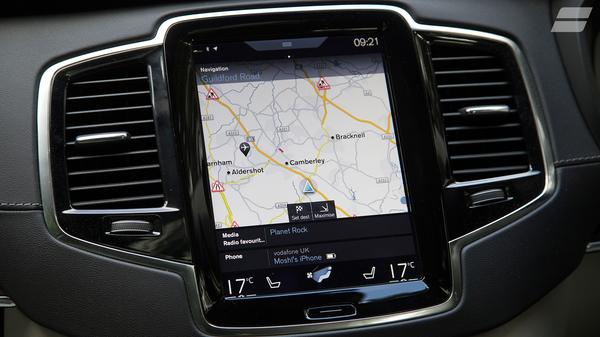 So far, I have spent about a month in the XC90, covering well over 1000 miles, and my first impressions are that this is a really good car. As you would expect, when I can use electric power only, I'm seeing superb fuel economy. It's quite common for the trip computer to tell me I have achieved more than 400mpg on my commute to work, for example. What's more, I'm also appreciating the other benefits of electric-only driving, including the quick response of the motor when I put my foot down, and the near-silence when I'm on the move.
The constant need to plug and unplug the car does mean I have to alter my usual routine. You pay hefty financial penalties for late-night laziness, whereas with a petrol or diesel car, it's very easy to just say, 'Oh, I'll fill it up tomorrow morning.' However, the plugging process soon becomes second nature, and it adds precious little time or hassle to my life. Trouble is, that first month has also coincided with lots of longer day trips – to Cambridge, Gloucester and Sussex, for example – when I haven't been able to charge the battery while the car has been parked up. And, on journeys like that, the car is only averaging between 30- and 35mpg, which means that my overall fuel economy for the whole period is only hovering around the 35mpg mark. Still, with fewer long trips in the offing, I expect that overall figure to rise quite considerably. In the meantime, I can still enjoy all the qualities that make the XC90 such a great family car: the huge amount of space inside, both for passengers and luggage, the high-quality cabin (particularly the centrally mounted iPad-style control unit/display for the infotainment system) and the high levels of comfort and refinement. In fact, I'd go so far as to say that it has already earned full marks as a family car from my wife and daughter, so all it needs to improve on is its fuel economy. And that is pretty much down to me and my diary.
Key specs:
Model: Volvo XC90 T8 Inscription
Price as tested: £74,975
Engine/gearbox: 2.0-litre 4cyl turbodiesel plus electric motor, eight-speed automatic
Power: 316/86bhp (petrol/electric)
Torque: 295lb/ft
Top speed: 140mph
0-62mph: 5.6 seconds
Economy: 134.5mpg
CO2/BIK tax liability: 49g/km/5%
Boot space: 314 – 1868 litres
Optional equipment:
An exhaustive list of everything fitted to our long-termer, and the price of each item
Xenium pack (360 degree surround view camera and Park Assist Pilot) £1000
Winter pack (headlight cleaning system, heated front screen, heated steering wheel, heated washer nozzles) £350 Apple CarPlay £300 Sensus Connect with Premium Sound by Bowers & Wilkins £3,000 Laminated Side Windows £750 Blind Spot Information System (BLIS) with Cross Traffic Alert (CTA) and Rear Collision Mitigation £500 Nappa Soft Leather Perforated and Ventilated Upholstery £700 Dark Flame Birch Inlays no-cost Power Front Cushion Extensions £120 Power Adjustable Front Seat Side Support £200 Front Seat Backrest Massage £650 Four-corner Electronic Air Suspension £2150 Metallic paint £700