Long Term Review
Volvo XC90 T8 Inscription long-term test review – sixth report
Cars Editor Andy Pringle is living with a hybrid XC90 to see how effective it is in everyday life. This month, he tots up the figures to see just how economical – or not – the car has been.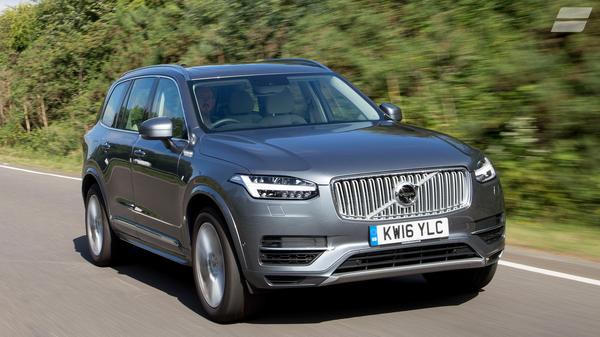 Whenever people see that I'm driving a hybrid, one of the first questions they ask is what the fuel economy is like. So, after several months with the XC90, it's time to look back on the fuel log and see just how good the economy has been in the real world.
After all, I have no doubt that one of the big attractions of the XC90 T8 is its 'official' fuel economy of more than 130mpg on the combined cycle. Sadly, my news isn't that great: over the best part of 4500 miles, I've only been averaging just short of 36mpg – pretty much bang on 100mpg less than that 'official' figure. And, don't go thinking I'm some kind of weird, heavy-footed lunatic, as a quick scuttle through some online XC90 owners' forums has shown my figure is very much in keeping with plenty of others' experiences. There has been considerable variations between tankfuls, though (although, as an aside, I'm not quite sure if I should be referring to a 'tankful' when electric power is such a vital part of the equation). And it will come as no surprise that, the more I used the electric motor, the better my fuel economy was.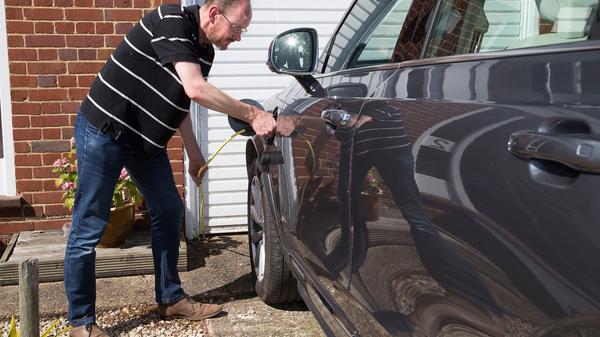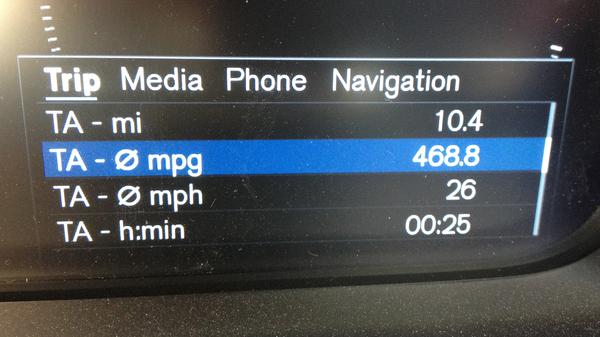 On my occasional 400-mile round trip to our head office in Manchester, I would only get 30mpg or so, and on a journey of that length, it made precious little difference to the overall economy whether I was able to charge the car while it was parked in Manchester. What it did do was make me feel a little happier as I glided out of the city centre on electric power with zero tailpipe emissions, knowing I wasn't contributing to the air pollution.
When I was just doing my more regular 20-mile commute between home and our office on the outskirts of South West London, things improved massively. I got an impressive 48mpg from one tankful, and soon became used to getting economy well into three figures on some short journeys. Am I disappointed not to be getting better than 36mpg? I suppose so, yes, although not for a second did I think I'd be able to average anywhere near that official figure. Instead, what these last few months have taught me is that I could probably average the best part of 100mpg if my motoring life was mostly made up of short, suburban journeys, when I would be driving on electric power only. There are circumstances that really suit the hybrid version of the Volvo, but the trouble is they're not quite my circumstances. With the demands of work and family life, I do too many long journeys for the T8 to make sense – in terms of fuel economy, anyway – over the most obvious alternative in the XC90 range, the D5 diesel.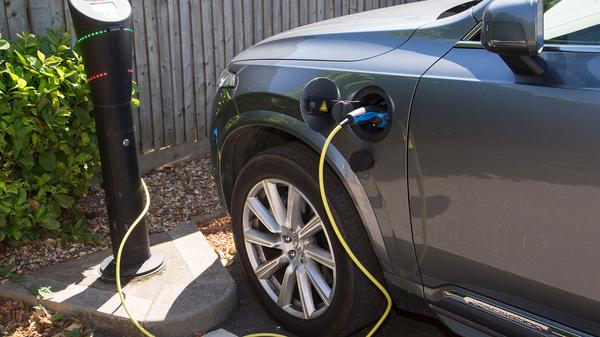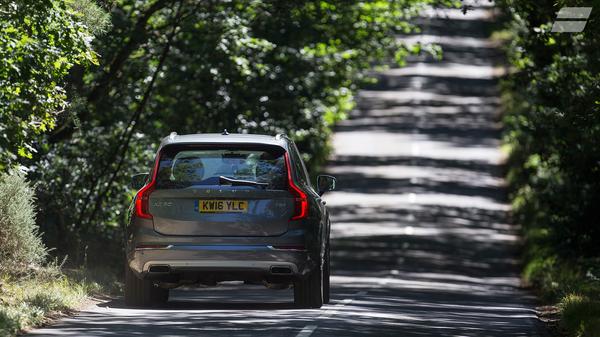 I know I'm not exactly comparing like with like, but according to anecdotal evidence I've found online, most buyers of the diesel XC90 seem to be getting economy in the low 30s. While that's worse than the hybrid T8, it's not much worse, and certainly not enough to justify the extra the hybrid model costs to buy in the first place. On balance, if I was choosing an XC90 again, I think I would choose the diesel-engined model.
Had I been a company car user, however, then the T8 hybrid would be a no-brainer. Thanks to its low CO2 emissions in the official tests, it incurs such low rates of company car tax that it's hard to argue against.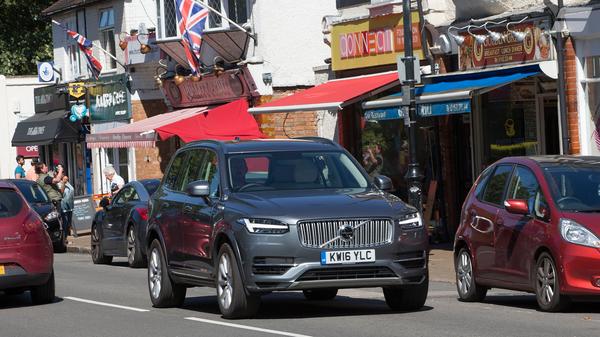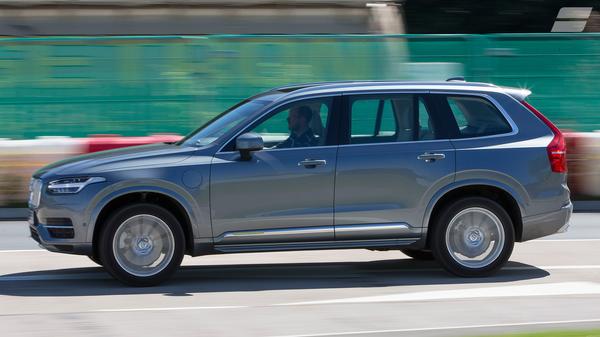 Key specs:
Model: Volvo XC90 T8 Inscription
Price as tested: £74,975
Engine/gearbox: 2.0-litre 4cyl turbodiesel plus electric motor, eight-speed automatic
Power: 316/86bhp (petrol/electric)
Torque: 295lb/ft
Top speed: 140mph
0-62mph: 5.6 seconds
Economy: 134.5mpg
CO2/BIK tax liability: 49g/km / 5%
Boot space: 314 – 1868 litres
Optional equipment:
An exhaustive list of everything fitted to our long-termer, and the price of each item:
Xenium pack (360 degree surround view camera and Park Assist Pilot) £1,000
Winter pack (headlight cleaning system, heated front screen, heated steering wheel, heated washer nozzles) £350 Apple CarPlay £300 Sensus Connect with Premium Sound by Bowers & Wilkins £3,000 Laminated Side Windows £750 Blind Spot Information System (BLIS) with Cross Traffic Alert (CTA) and Rear Collision Mitigation £500 Nappa Soft Leather Perforated and Ventilated Upholstery £700 Dark Flame Birch Inlays no-cost Power Front Cushion Extensions £120 Power Adjustable Front Seat Side Support £200 Front Seat Backrest Massage £650 Four-corner Electronic Air Suspension £2,150 Metallic paint £700