Long Term Review
Skoda Kodiaq long-term test review – first report
Cars Editor Andy Pringle and his family have just started a six-month period living with Skoda's first seven-seat SUV, and first impressions are that it copes exceptionally well with everyday life.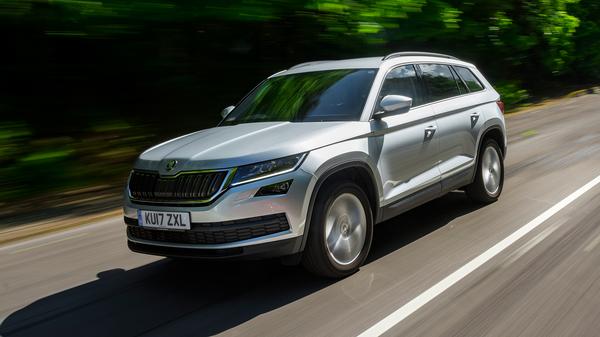 First report: August 2017
Mileage: 1,549 miles Costs: None
The motoring world is an unforgiving one, where the adage of, 'If at first you don't succeed, try again' doesn't really apply. Remember the Renault Avantime and Vauxhall Signum, anyone? No, and that's because they were so unsuccessful that their makers never bothered to replace them.
On the other hand, is it possible for someone to get it right first time? That's what we're going to find out with our new long-term test car, the Skoda Kodiaq. It's a car that represents a number of firsts for Skoda – its first SUV, and its first seven-seater, for a start. It's also the first Skoda that my family and I have run on a long-term basis. My wife, three-year old daughter and I will be fascinated to see how it faces up to the challenge of everyday life in South West London. It'll be pressed into service not just as the everyday family ferry, but also my work car for the regular commute, and the occasional trip further afield. Later this year, we'll also be taking full advantage of the boot capacity when we head off for a week's holiday.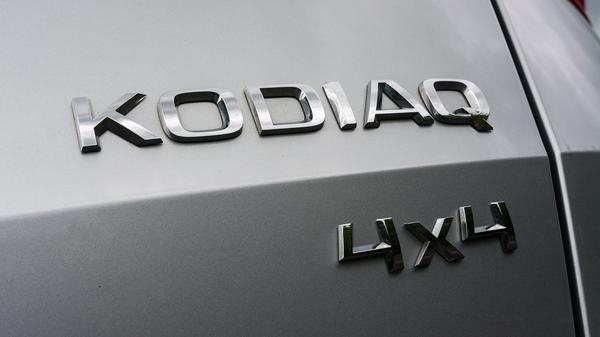 With all that mind, we wanted to get an engine that was up to the job, so we chose the 2.0 TDI 150PS unit that has proved itself so effective in countless other Skodas, as well as umpteen Volkswagens, Audis and Seats.
We've stuck with the standard combination of a manual gearbox with four-wheel drive. Admittedly, I don't expect to need the latter too much in everyday use in South West London, but I do appreciate the extra traction and versatility it will give. It also shouldn't cost too much to run, with the official tests promising average economy of more than 50mpg. One extra we did treat ourselves to was the Brilliant Silver metallic paint, which adds only slightly to the overall price, but really smartens the car up, especially alongside the 19-inch alloy wheels and black roof rails that come as part of our car's SE L trim. The result is a car that looks much more expensive than it actually is, and I've already had neighbours ask me about my new Audi.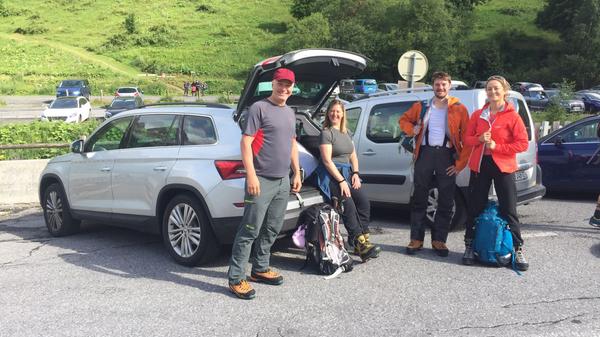 Other attractions that tempted me to this trim include the standard sat-nav, Alcantara upholstery and dual-zone climate control, along with the seven seats – like the four-wheel drive, something I won't use that often, but which make the car even more versatile.
We already know the Kodiaq is a great car – it was judged the Best car launched in the last year in our recent New Car Awards. I have thoroughly enjoyed the few drives I've had so far, our daughter loves sitting up so high in the back, and we still haven't come even close to troubling the car's carrying capacity. Instead, we've left that to a couple of colleagues, who have borrowed the Kodiaq to take on holiday. Phill Tromans and his wife loaded it up with bikes and headed off to Cornwall, before May Starey went even further afield – one trip with four friends to climb Mont Blanc and another to see her in-laws in South West France. We'll update you with more details about how they got on next month, but I suspect they will just be the first of many to ask to borrow the car.
Key specs:
Model: Skoda Kodiaq SE L 2.0 TDI 150PS 4x4
Price as tested: £32,515
Engine/gearbox: 2.0-litre 4cyl turbodiesel, six-speed manual
Power: 150PS
Torque: 340Nm
Top speed: 121mph
0-62mph: 9.8 seconds
Economy: 51.4mpg
CO2/BIK tax liability: 144g/km / 30%
Boot space: 270/2005 litres
Optional equipment:
An exhaustive list of everything fitted to our long-termer, and the price of each item:
Dynamic Chassis Control £980 Metallic paint £555 Space saver spare wheel £100 Textile floor mat set £80