Long Term Review
Renault Clio long-term test review – final report
It's time for Phill to say goodbye to his long-termer Renault Clio. It's been a good little car overall, but he can't get past some of its little quirks.

Words by: Phill Tromans
Published on 10 October 2017 | 0 min read
My Clio arrived at Auto Trader Towers bringing with it high hopes. It looks good and the Clio badge has a welcome place in my heart, having owned two of them in recent years.
Initial impressions were positive. The Dynamique S Nav trim level is well-equipped for the money, meaning the only options I needed were a reversing camera and some tasty Iron Blue metallic paint. I love the full LED headlights which make all the difference when driving dark country roads at night near my home, flooding the way ahead with a brilliant beam that outshines traditional headlights. Once you've experienced LED headlights, you won't want to go back. The engine choice has also been a fine one. The 1.2-litre, turbocharged TCE 120 engine has, as the name suggests, 120PS and that gives the little Clio plenty of vim and vigour. Combined with a really solid chassis – even though it's not one the sportier Clios available – it makes driving the car engaging and fun when the corners come thick and fast.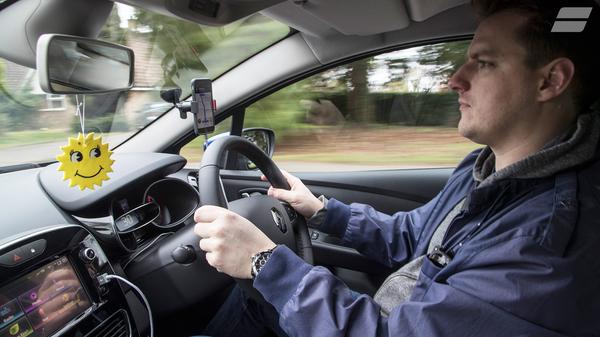 The base vehicle, then, is impressive. Unfortunately, though, the sheen is taken off by too many small annoyances. In isolation, none are a big deal, but cumulatively they make living with the Clio a frustrating experience. The keyless entry card would, on plenty of occasions, decide it wasn't going to work anymore. The driver's side door handle would stick. The USB input for my phone didn't provide enough power to charge it when streaming content, meaning I had to plug it in to an external battery pack on long journeys. The infotainment system and my iPhone didn't get on well at all, although my colleague Andy Pringle rather liked the way the touch-screen interface works when he borrowed the car. Other colleagues have been generally positive about the Clio experience too, but they haven't had to spend more than a few days at a time with it.
Now, after six months, the Clio leaves us. Would I recommend it? It would be hard to. The small hatchback segment is crammed with really good cars, and many of those have had new models or facelifts since we got the Clio. While the Clio has plenty going for it, it doesn't have enough to justify choosing one over rivals like the Ford Fiesta, Seat Ibiza or the new Volkswagen Polo, which are all newer to the market, nicer inside and offer a more rounded product.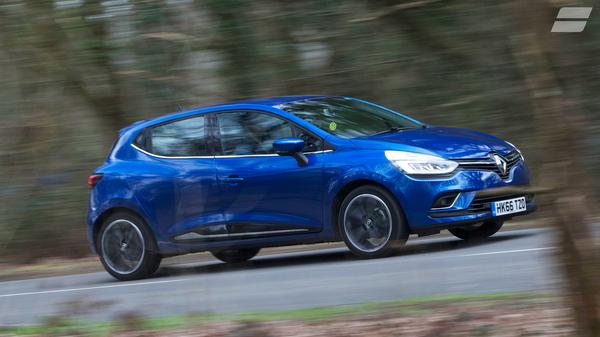 Key specs:
Model: Renault Clio Dynamique S Nav TCe 120
List price: £17,165
Price as tested: £18,040
Engine/gearbox: 1.2-litre 4cyl turbo, petrol, six-speed manual
Power: 120PS
Torque: 205Nm
Top speed: 124mph
0-62mph: 9.0 seconds
Economy: 53.3mpg
CO2/BIK tax liability: 118g/km / 22% (2017/18)
Boot space: 300/1146 litres
Optional equipment:
An exhaustive list of everything fitted to our long-termer, and the price of each item:
Metallic paint: £625 Reverse parking camera: £250