Long Term Review
Renault Clio long-term test review – fifth report
Phill asks his colleagues what they think of his Clio, as he tries to ignore its irritating quirks.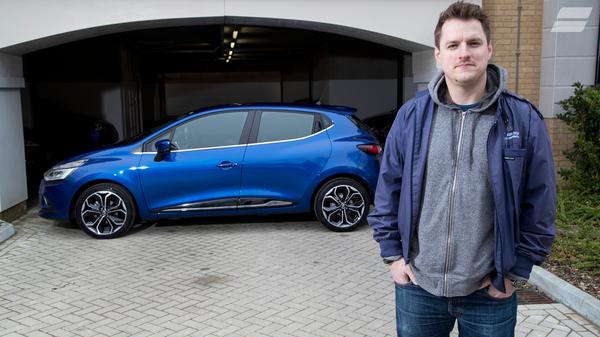 Words by: Phill Tromans
Published on 28 September 2017 | 0 min read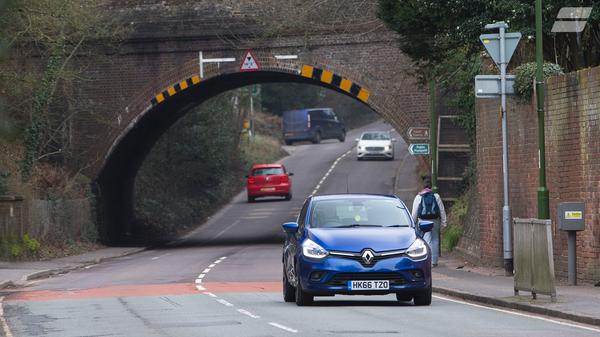 I feel like I've been quite down on the Clio in my recent reports, which saddens me. I don't want it to seem like every moment in its seat is bad; it's not. It has been, and remains fun to drive.
But man, it's hard to keep smiling with all the little niggles. All the past annoyances remain, and this month a new one has joined the list. Every now and again, the driver door handle sticks, failing to return to its original position after you use it, and so sticks out. It doesn't really cause any problems per se, but it just smacks of a lack of quality. In isolation it wouldn't bother me, but the Clio's various irks have been building and combining to take serious sheen off its experience. In search of more positivity, I consulted my colleagues, several of whom have spent a few days in and out of the Clio. Road test editor Ivan Aistrop thinks the car looks great, but has been disappointed by the interior quality. "It's rather drab," he says, "there's a big disconnect between the exterior and the interior. The outside gets you excited, but then you get in and the excitement goes away. However, the engine is great."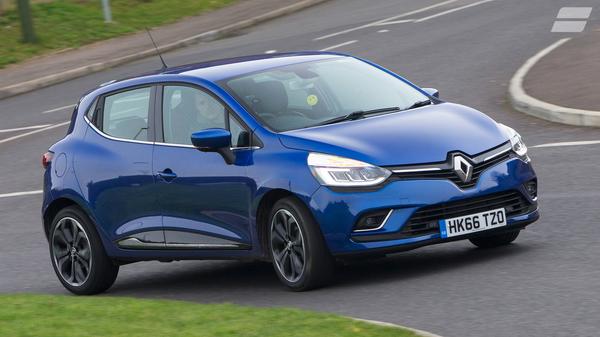 Digital content editor Rachael Hogg learned to drive in her mum's 2001, 1.2-litre Clio, so was intrigued to see how Renault had moved the game on.
"Every Sunday after my shift at Starbucks, mum would turn up and we'd escape into the hills of the Peak District," she recalls. "Even back then, although the roof leaked and squeaked, and there were a few problems with the electrics, I found it a perfectly fun car to drive and not all that uncomfortable either. "I was intrigued to see how Phill's 2016 Clio fared compared. The 1.2-litre petrol engine is great, it responds really well and is flexible enough to cope around town, and with motorway jaunts, although there's a fair bit of noise when you get speeds up. There's also plenty of grip in the corners, so if I had taken it up to the Peak District, I think it would have coped admirably. Maybe I'm more in tune to these things now, but I feel like the ride is a bit firmer on this model than on the old one. It seems like Renault has finally fixed that squeaky, leaky roof though. Bonus."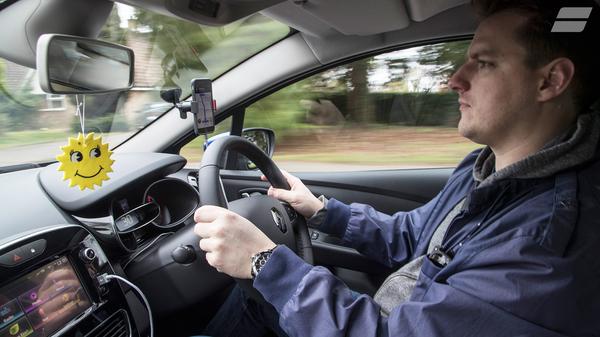 Judging by my colleagues' reactions, it seems that overall the Clio is good at making good first impressions, but my experience says it's not so good at maintaining them. With a month to go before it's replaced by something new, I'll try and keep its positive points in mind.

Key specs:
Model: Renault Clio Dynamique S Nav TCe 120
List price: £17,165
Price as tested: £18,040
Engine/gearbox: 1.2-litre 4cyl turbo, petrol, six-speed manual
Power: 120PS
Torque: 151lb/ft
Top speed: 124mph
0-62mph: 9.0 seconds
Economy: 53.3mpg
CO2/BIK tax liability: 118g/km / 22% (2017/18)
Boot space: 300/1146 litres
Optional equipment:
An exhaustive list of everything fitted to our long-termer, and the price of each item:
Metallic paint: £625 Reverse parking camera: £250