Long Term Review
Renault Clio long-term test review – fourth report
After a few months in the Clio, Phill is finding there are a few minor irritations, which are spoiling his enjoyment of what is basically a decent little car.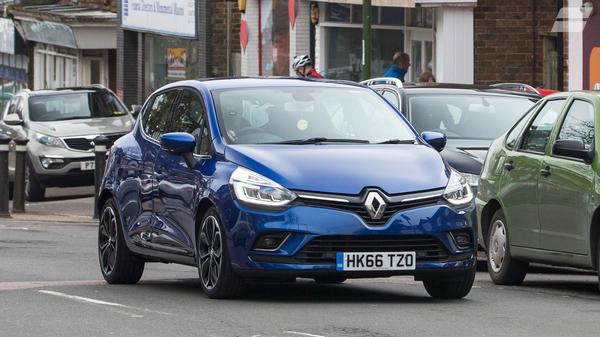 The Clio has been annoying me this month. And not only that, the fact it's annoying me is annoying me, because it shouldn't annoy me. It's a good car, you see. But with annoying bits.
Everything positive I said in my last review remains true: the Clio handles well, its engine is a fizzy little thing, and it's really fun to drive on the country roads that lead to my home in Sussex. But, the little bugbears are starting to mount up; little things that wouldn't be that annoying on their own, but, when they occur every day, really start to grate.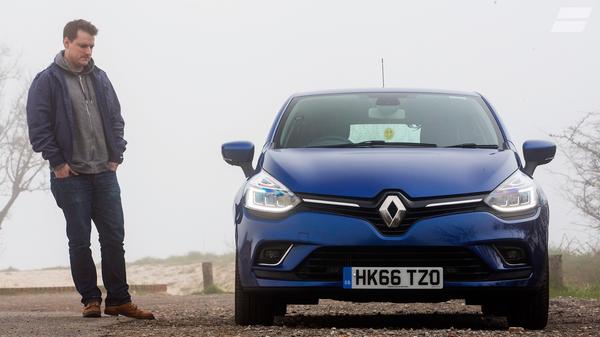 Firstly, the keyless entry system is being a pain. In theory, you simply keep the keycard in your pocket, and press a button on the door handle to unlock or lock the door. Which, when it works, is great; no faffing about with keys. But the trouble is, it's massively temperamental. Sometimes – too often to be acceptable – it just doesn't work.
Even when the card is next to the handle, multiple presses of the button do nothing whatsoever, meaning I need to grab the card from my pocket and press the unlock button on there. There doesn't seem to be any rhyme or reason to its regular failures, as ten minutes after ignoring all efforts to make it work, it'll be fine again.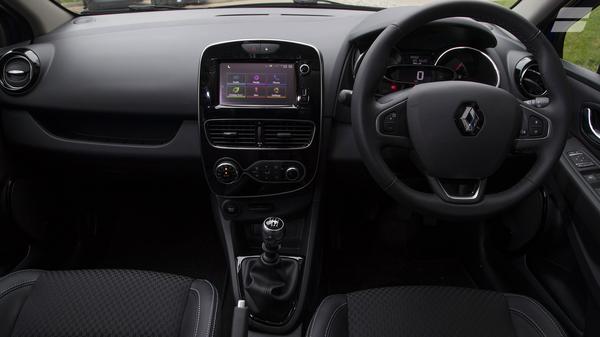 I've also had a tyre pressure warning light appear on the dash, but having checked all the pressures, everything seems to be in order. Thankfully, getting rid of the light was simply a case of going through the infotainment system to the relevant screen, and hitting 'Reset'. Mind you, I suppose I'd rather it was oversensitive than not work when there's a genuine problem with the tyre.
A couple of other annoyances haven't been the Clio's fault, though. Firstly, I tried to fit my bike rack on the boot, and because of the design of the tailgate, the hooks wouldn't fit over the top of it. That's more an incompatibility issue with my aftermarket rack than any fault of the car, and to be fair, Renault do sell roof bars that will fit to the Clio and allow a roof rack to be fitted. If we were keeping the car for longer, I'd probably get some fitted. Then, while commuting, an errant stone on the motorway flicked up and put a small chip in the windscreen, luckily not in my direct eyeline. A few days later, I noticed a ding on the top of the bonnet, too, which had taken a flake of paint away to reveal bare metal, and which I can only assume was also the result of a stone. Normally, we'd get these sorted straight away, but my calendar for the next month is pretty rammed, and neither of them are serious issues, so they can wait for now.
Key specs:
Model: Renault Clio Dynamique S Nav TCe 120
List price: £17,165
Price as tested: £18,040
Engine/gearbox: 1.2-litre 4cyl turbo, petrol, six-speed manual
Power: 118bhp
Torque: 151lb/ft
Top speed: 124mph
0-62mph: 9.0 seconds
Economy: 53.3mpg
CO2/BIK tax liability: 118g/km / 22% (2017/18)
Boot space: 300/1146 litres
Optional equipment:
An exhaustive list of everything fitted to our long-termer, and the price of each item:
Metallic paint: £625 Reverse parking camera: £250