Long Term Review
Renault Clio long-term test review – second report
After spending a bit of time getting to know the Renault Clio, Phill is starting to build up his likes and dislikes...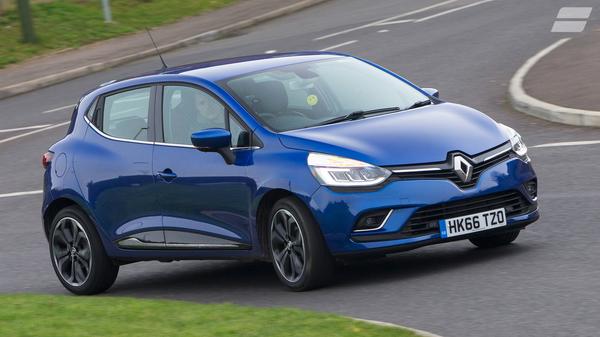 First report: Phill already has a 2003 Clio 172 Cup, now there are two Clios in the family.
Mileage: 1643 Costs: £0 I've been jumping around between cars a lot lately – such is the nature of my senior road tester role – but I've done several long stints in the Clio and have started to form some likes and dislikes. I'll start with the likes. Firstly, the looks. There might only be a turbocharged 1.2-litre engine under the bonnet, but she's a potent-looking machine, with an aggressive design and stance that looks pretty solid next to my Clio 172 Cup. I reckon the newest Clio is a seriously good-looking car, even before you get to the performance-focused RS versions. And as a fan of a blue hue, I like the Iron Blue paint, too. I also like the way it drives. For a car not designed with performance particularly in mind, it drives and handles well. The engine fizzes really nicely and belies its small size, while the handling is much more impressive than I dared hope when the car was delivered. There's plenty of grip around corners which means there's genuine enjoyment to be found on the numerous B-roads I've had cause to explore in recent weeks. Essentially, Renault has put a really good car together when it comes to the mechanics of driving.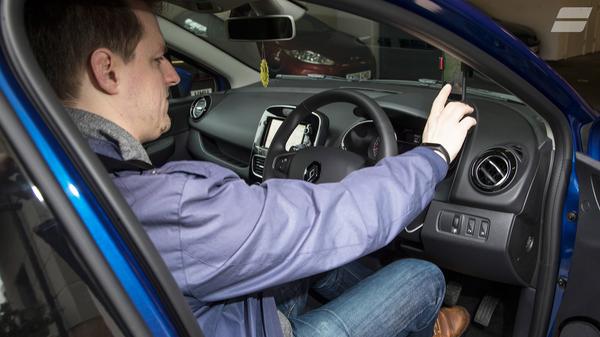 So, what of the dislikes? Well, they're more focused around little bits and bobs that are irking me. The car itself, so far, has been really solid, but some of its ancillary systems are annoying. Take the sound system, for example. I generally eschew the radio in favour of music from my smartphone, courtesy of the Spotify app, or podcasts. There's no special Apple Car Play-style interface between phone and infotainment system, so I simply set it to play auxiliary content through either USB or Bluetooth.
It starts off straightforward: set the stereo to the relevant source, and press play on the phone. But if I take a call through the hands-free system, whatever was playing doesn't resume at the end of the call. Instead, it defaults to the generic Apple Music app, which I rarely use, and always to the first alphabetical track. Consequently, I've heard the introduction to Across the Universe by The Beatles more times than I care to remember, and have to stop the car to flick back to Spotify or my podcast app. While I'm on about phone integration, the USB connection doesn't provide enough power to charge my iPhone when it's plugged in. If I want to listen to music while driving, the battery drains despite being plugged in. This seems to be a feature across several different Renaults I've driven, and is very frustrating. I've resorted to plugging my phone into an external battery pack and playing music through Bluetooth, just to make sure I have juice left at the end of the journey. It's a shame these little niggles are taking the shine off a fine base car. Hopefully I'll find solutions or workarounds to these before the next report.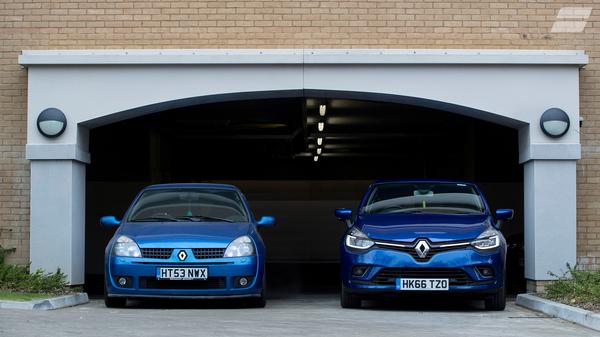 Key specs:
Model: Renault Clio Dynamique S Nav TCe 120
List price: £17,165 Price as tested: £18,040 Engine/gearbox: 1.2-litre 4cyl turbo, petrol, six-speed manual Power: 118bhp Torque: 151lb/ft Top speed: 124mph 0-62mph: 9.0 seconds Economy: 53.3mpg CO2/BIK tax liability: 118g/km / 22% (2017/18) Boot space: 300/1146 litres
Optional equipment:
An exhaustive list of everything fitted to our long-termer, and the price of each item:
Metallic paint: £625 Reverse parking camera: £250