First Drive Renault Kadjar 1.6 DCi 130 4WD Dynamique Nav First Drive
Ivan Aistrop gets to grips with Renault's new SUV, a car that owes much to the excellent Nissan Qashqai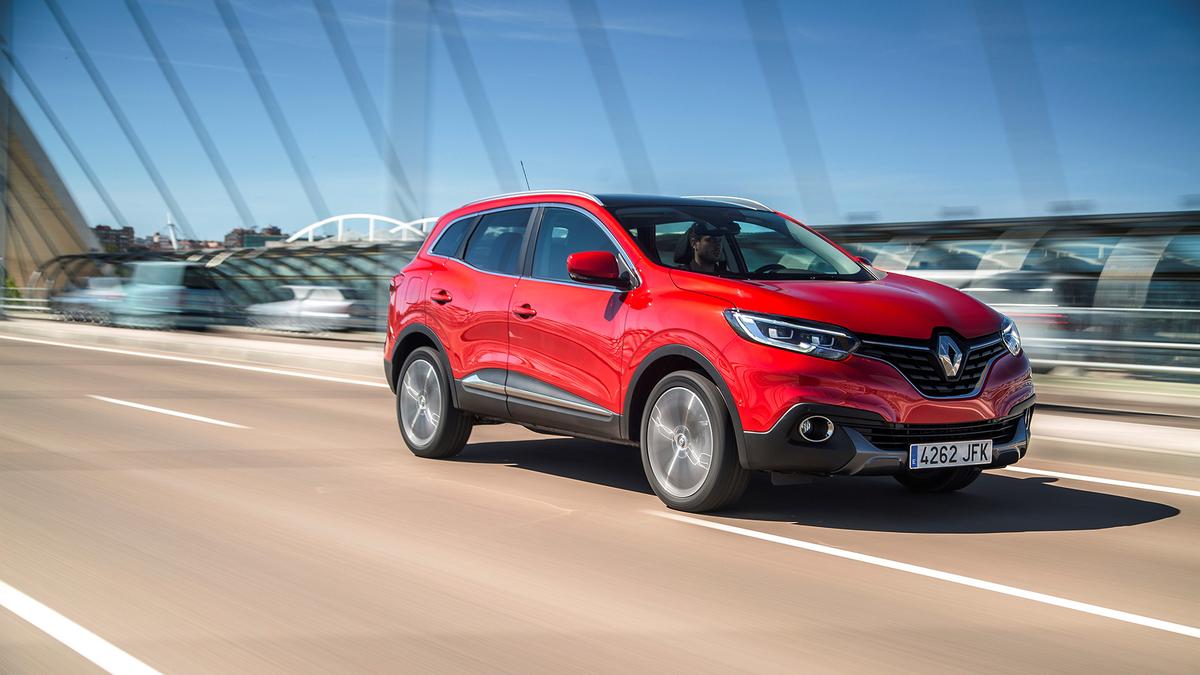 View gallery
Auto Trader Verdict
In most respects, the Renault Kadjar is every bit as good as the Nissan Qashqai with which it shares most of its mechanicals, and that immediately catapults it towards the very top of the Small SUV class. Great to drive, easy to live with and reasonably affordable to buy and run.

Author: Ivan Aistrop
Location: Zaragoza, Spain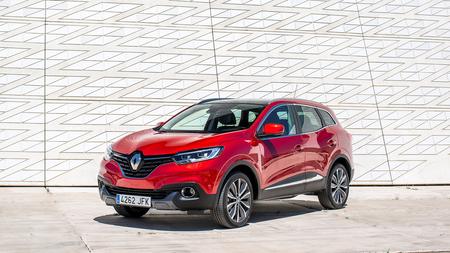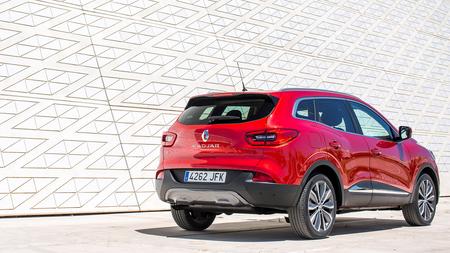 Need to know
New small SUV from Renault

Shares most of its mechanical components with the all-conquering Nissan Qashqai

Available to order in July, arrives in UK in September
What is it?
The immense success of the Nissan Qashqai has seen countless companies try to copy the concept, and that's resulted in a whole raft of looky-likey models. The Renault Kadjar, however, is more than just a looky-likey – it's essentially the same car as the Qashqai.

The alliance between Renault and Nissan means that the Kadjar has most of the same oily bits as the Qashqai. The question is, will the Kadjar's inherent similarity to the Qashqai allow it to do any better than other pretenders that have tried, and failed, to take on the best-selling Nissan?

What is it like?
This is going to sound flippant, but it's nevertheless true; very Qashqai-like. That, however, is a very good thing. Like its sister car, the Kadjar has a brilliant mix of dynamic abilities, blending stable, secure and controlled handling with a cosseting ride and excellent rolling refinement. Chuck in the responsive, nicely weighted steering, a crisp gearshift and lightly sprung pedals, and the Kadjar is a very relaxed and easy car to drive.

The diesel engine we tried contributes to this easy-going nature as well, that engine being the range-topping 128bhp 1.6-litre unt. Although it's not all that quick, it feels eager and flexible when you're trying to build or maintain speed, which keeps life nice and easy. It also stays quiet and smooth, even when you have to work it hard.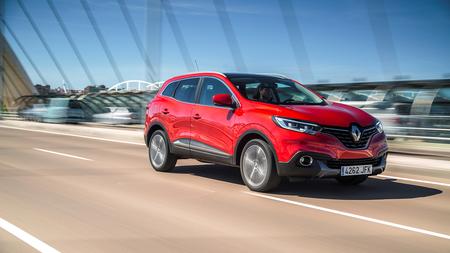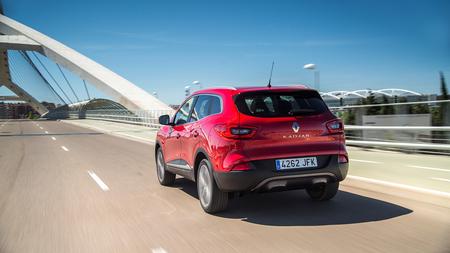 Be warned, though, the same is not true of the other engine we tried, the 1.2-litre turbocharged petrol. It has a prodigious-sounding 128bhp, but with not-quite-so-generous torque, it feels frustratingly flat at the bottom of the rev range. Even worse, it hardly gets any more muscular further up the range, even when you work it to its limits, and it also takes an absolute age to build revs. Sure, a car like the Kadjar, doesn't need to be fast, but it does need to be flexible, and with this engine, it really isn't.

There's one more engine available, a 1.5-litre diesel with 108bhp, but we didn't get to try it. It's a pity, because we can see this version being the pick of the range. It's cracking in the Qashqai, and its vital statistics in the Kadjar - 74mpg and CO2 emissions of just 99g/km - are very impressive, making it very affordable to run.

Generally, and unsurprisingly, the efficiency figures of the other engines are very similar to their equivalents in the Qashqai, meaning they're not as impressive as the entry-level diesel, but they're pretty competitive by class standards. The entry-level diesel can also be had with a twin-clutch transmission instead of the standard six-speed manual gearbox, which has no effect on efficiency. But, go for a version with four-wheel drive instead of front-wheel drive, and efficiency takes a big hit.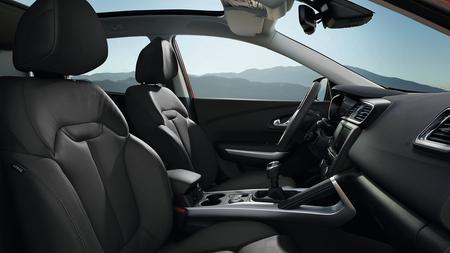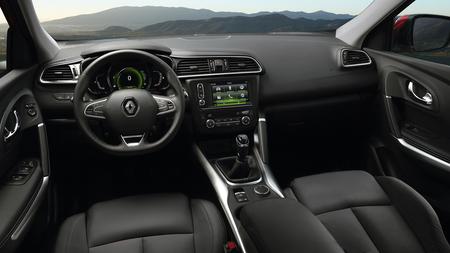 Like the Qashqai, the Kadjar has a cabin that is very family-friendly. All five seats have excellent head- and legroom, the boot is a generous size, and there's a false boot floor that lets you open up more capacity or level out the steps in the load area, depending on your needs. What's more, the rear seats fold perfectly flat, which helps enormously when you're carrying big loads.

Quality, too, is impressive. There are plenty of touchy-feely surfaces and attractive finishes on display, making the Kadjar's cabin feel like a classy environment. Not quite as classy as a Qashqai's, perhaps, but not far behind at all. The standard R-Link touch-screen infotainment system isn't the most intuitive system you'll ever use, either, but it certainly isn't the worst, and the Kadjar also comes with a generous amount of standard equipment at all trim levels.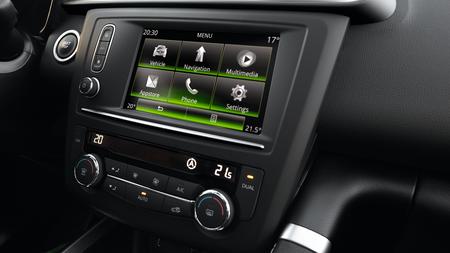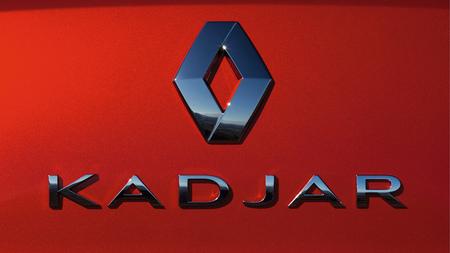 Should I get one?
In short, yes, as long as you go for diesel power. And, like we said, we reckon the lower-powered diesel will be even more tempting than the range-topping diesel due to its lower purchase prices and running costs.

Should you buy a Kadjar over a Qashqai? Well, there's virtually nothing in it dynamically, or for practicality, so if you do, it'll probably be because you prefer the Renault's looks. It's also a little bit cheaper than the Qashqai in many of its various comparable forms, so that might sway you, too.

In truth, we don't expect the Kadjar to outsell the Qashqai, because the Qashqai name is already familiar and trusted by the British buying public, something that the Kadjar can't yet claim. The fact that the Nissan is built in Britain, while the Renault is built in Spain, will also give the Nissan an edge.

But the fact remains; the Qashqai is the best car in this class, and the Kadjar is right up there with it in pretty much every area. That makes it a very good car indeed, and it should definitely be on your shortlist.

Key facts:
Model: Renault Kadjar 1.6 DCi 130 4WD Dynamique Nav

Price: £24,295

Engine: 1.6-litre diesel, six-speed manual

Power/Torque: 128bhp/236lb ft

0-62mph: 10.5secs

Top speed: 118mph

Economy: 58.8mpg

CO2/BIK tax liability: 126g/km/23%

Boot space: 472 – 1,478 litres
Also consider
Nissan Qashqai
The original and best small crossover

Peugeot 3008
Unconventional styling, but a great family car

Volkswagen Tiguan
The posh one of the bunch, and great fun to drive

Interested in buying a Renault Kadjar?