First Drive Mitsubishi L200 Barbarian first drive review
This is the fifth generation of the L200, but is good enough to follow in the wheeltracks of its predecessor, consistently the top-selling pick-up in the UK since it was launched?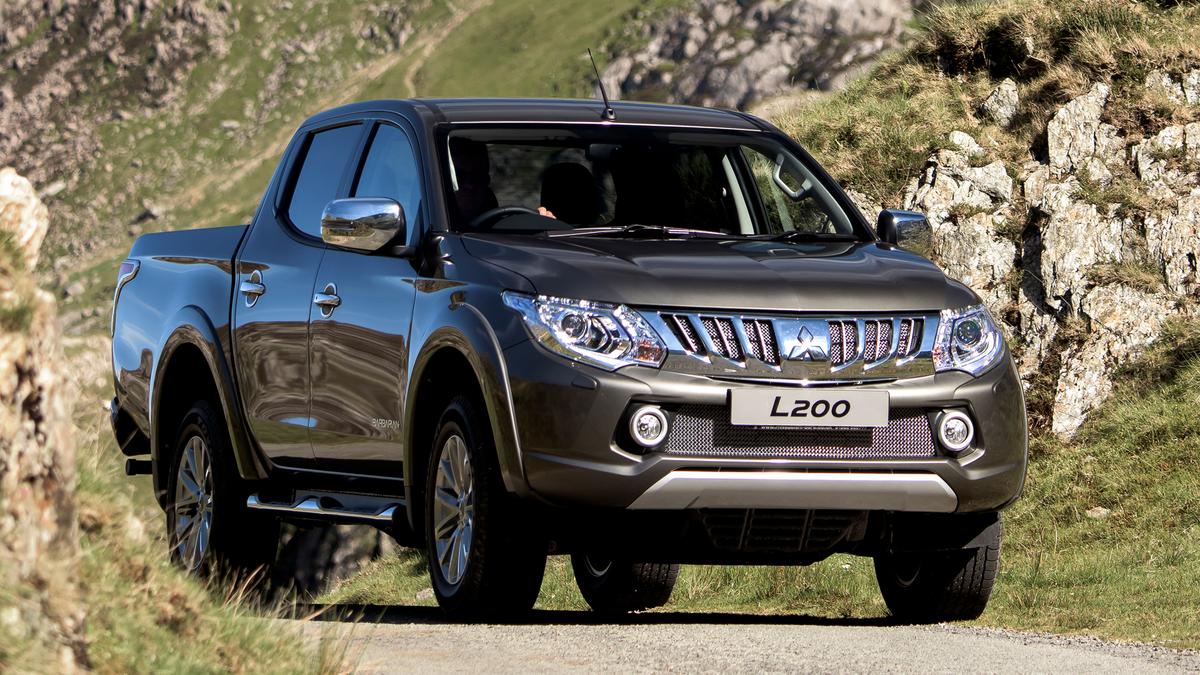 View gallery
Auto Trader verdict:
There is no doubt that the L200 is one of the best pick-ups on the market, with a host of class-leading qualities. It looks the part, and offers great value, as well as a genuinely car-like experience and the company car tax benefits associated with any such Light Commercial Vehicle (LCV). If you're in the market for a pick-up, you should definitely take a look. However, if you're a SUV owner looking for something a bit different, you should tread carefully, as it does demand some compromises.

Author: Andy Pringle
Location: Warwickshire, UK

Need to know:
Fifth generation of UK's top-selling pick-up

Claims a whole host of best-in-class qualities

On sale now, with four trim levels, priced from £19,749 (exc. VAT)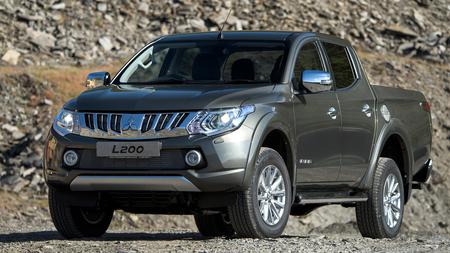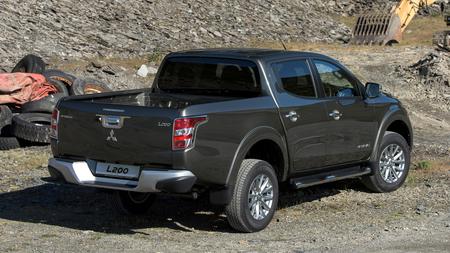 What is it?
This is the latest – fifth – generation of what has been the biggest-selling pick-up in the UK since 2006. It's an all-new design, which Mitsubishi claims has significant improvements over its predecessor in more than 300 areas, as well as a list of Best-in-class attributes that is so long you half expect to struggle to get it in the L200's spacious load area. Among the claims are class-leading performance, economy, CO2 emissions, carrying capacity, four-wheel drive ability and manoeuvrability.

The company also says the L200 represents excellent value, and the range starts at £19,749 (exc VAT) for the 4Life model, which comes with seven airbags, Bluetooth, air-conditioning, alloy wheels and all-round electric windows. However, our first experience of the new model comes in the range-topping Barbarian, which adds a host of luxury touches on top of the impressive practicality, including dual-zone climate control, sat-nav, DAB radio, a rear-view camera and leather upholstery. Like the whole range, it is covered by a five-year warranty.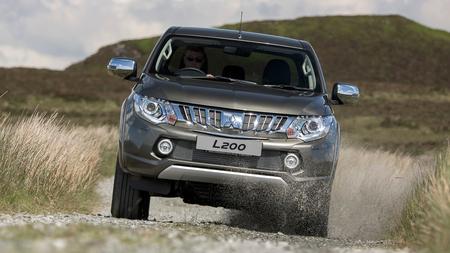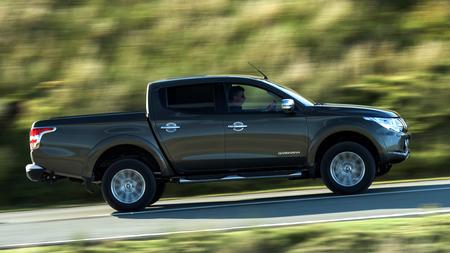 What's it like?
The L200 is certainly a striking machine, and all the more so in Barbarian trim, which has a whole heap of chrome trim on the outside, as well as a sports grille, leather upholstery, puddle lamps and LED mood lighting. Admittedly, the plastics in the cabin are very hard and not as attractive as you would find in a similarly priced SUV, but the build quality is good; and, besides, some people may even like the fact that the materials reflect the truck's roots as a working vehicle.

That said, there are no complaints about the level of kit inside, with the kind of standard equipment that you would struggle to find in some executive cars. It's all perfectly comfortable, too, with car-like luxuries such as reach- and rake adjustment on the steering wheel, as well as height adjustment on the driver's seat. This six-foot driver would have liked the wheel to go a little higher, but there's most drivers will be able to find a decent driving position, once they've clambered up into the cab.

All L200s are set up as double cabs, which means they have rear doors and a second row of seats. As long as your passengers can cope with the climb into the rear, they'll find a huge amount of headroom; and, unless the front-seat passengers have their seats pushed right back, there's plenty of legroom, too. True, the narrower centre seat means it's a bit of a squeeze to fit three adults across the rear seat, but whether you're taking a couple of colleagues to work or your family away for the weekend, you'll have no problem fitting them in.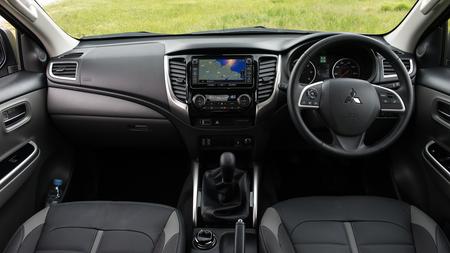 Practicality, too, is another plus point for the L200 – even by pick-up standards. Not only does the cabin have lots of cubbies to stow odds and sods, there's room to keep a few bags out of the sight of prying eyes behind the rear seat back, which you can release and fold forward. Last, but definitely not least, as you would only expect, the load bay is huge, and very easy to load and unload.

Sadly, the L200's commercial vehicle roots are also only too obvious when you start the diesel engine and head out on to the road. Not only is the engine itself noisy, there's vibration coming up through the gearlever and – to a lesser extent – the steering wheel.

Once you start revving the engine on the move, it just gets noisier; and, likewise, the heavy duty suspension gives a fairly uncomfortable ride, particularly at low speeds. Admittedly, the L200 is good when you compare it to other pick-ups, but if you come to this from an SUV, tempted by the extra practicality and tax benefits, you'll be only too aware of the sacrifices you're making.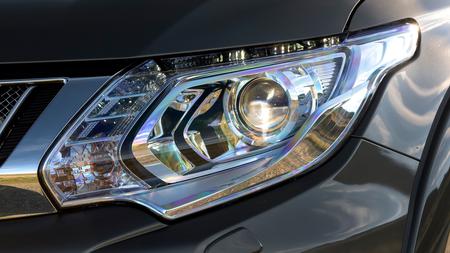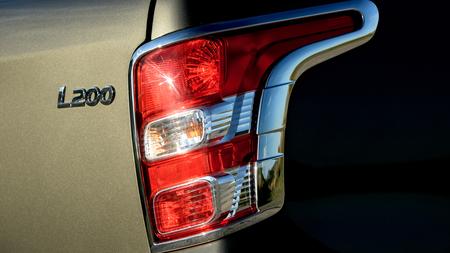 Overall, that's a shame, because in many other ways, the L200 is impressive on the road. There's surprisingly little body roll through the bends, and not too much wind- or road noise getting into the cabin; despite the truck's size, it's perfectly easy to manoeuvre, thanks to good turning circle and decent visibility, courtesy of the carefully sculpted body; and, the engine pulls strongly from below 2,000rpm, making for an easy drive. Last, but not least, the L200 is also extremely capable off-road, with four-wheel drive engaged simply by turning a rotary control between the front seats.

Admittedly, we only drove the car very briefly, and the 'cargo' was no more than the two adults in the front seats – so the ride may well be better with a bit of extra weight on board – but even that short time was enough to convince us that the L200 is one of the best of its type. Once we've had a bit longer behind the wheel, and the chance to compare it directly to its rivals, there's every chance it could prove to be the very best.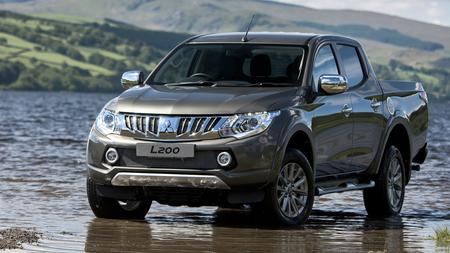 Should I get one?
This isn't an easy question to answer, as it depends very much on what vehicle you're coming from when you buy into the L200. We're convinced that the L200 is one of, if not the best pick-up, and with all the on-paper advantages, such as the excellent economy and emissions, and great-value package of equipment, any current pick-up owner will find it a no-brainer to pick this as their next vehicle.

However, it's a less clear-cut decision for anyone coming out of a decent SUV. The L200 certainly has style and practicality on its side, gives the Benefit-in-kind tax advantages associated with any LCV, and at the same time demands no sacrifice in equipment. However, there are some obvious compromises in terms of quality, comfort and refinement.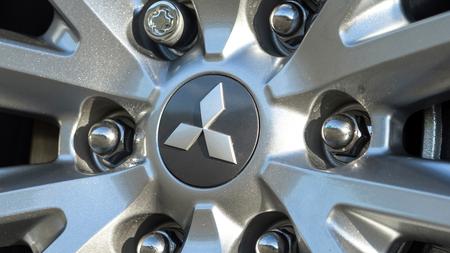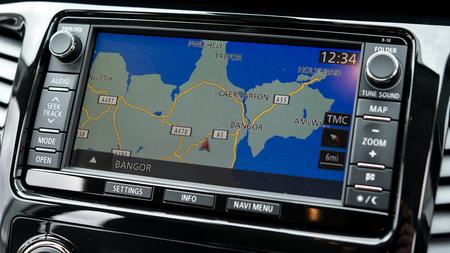 Key facts:
Model: Mitsubishi L200 Barbarian

Price: £23,799 (exc. VAT)

Engine: 2.4-litre turbodiesel, six-speed manual

Power/Torque: 178bhp/317lb ft

0-62mph: 10.4 secs

Top speed: 111mph

Economy: 42.8mpg

CO2/BIK tax liability: 173g/km/LCV rate

Braked towing capacity: 3100kg

Max payload: 1,045kg

Cargo bed dimensions (lengh/width/height): 1470/1470/475mm
Also consider
Nissan Navara
Good to drive, and one of the best of the current range of pick-ups

Volkswagen Amarok
Looks expensive, but the quality and drive are impressive

Ford Ranger
Looks the part, but the running costs are disappointingly high

Interested in buying a Mitsubishi L200?