First Drive Mercedes-AMG S 63 Cabriolet UK first drive review
We've already been seriously impressed by the new Mercedes S-Class cabriolet on the continent, but how well does the car fare when faced with our Great British roads?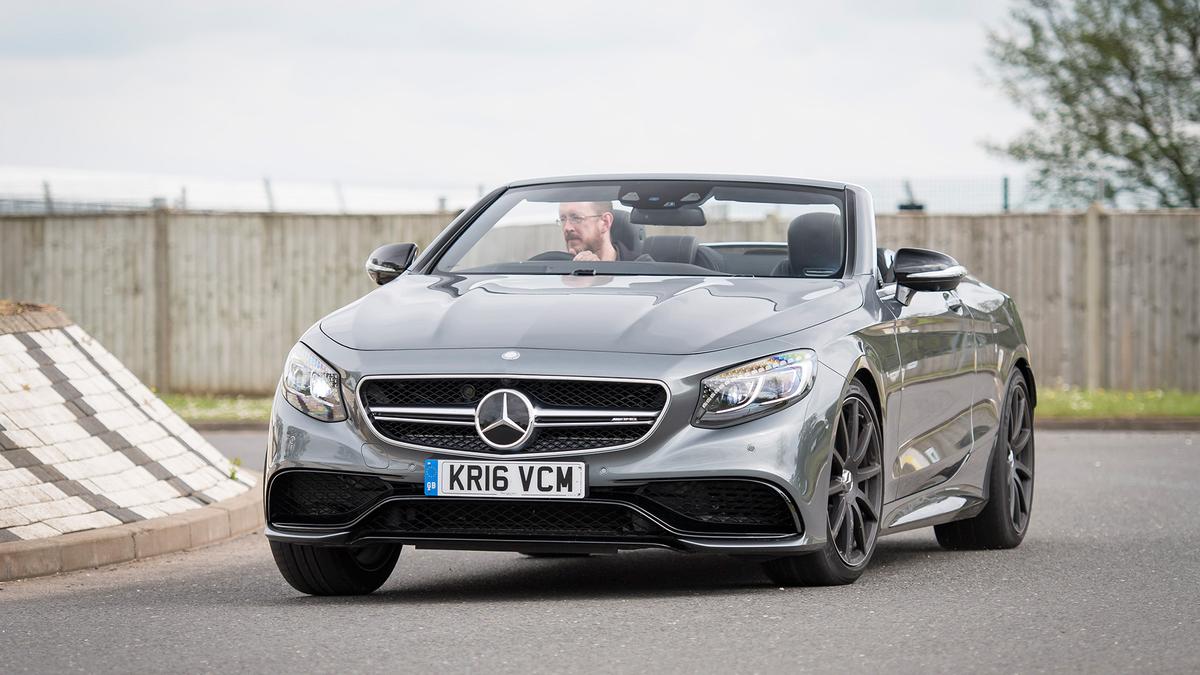 View gallery
First published: 20th May 2016
Auto Trader verdict:
Grand Tourers don't come much grander than this. Yes, the S-Class Cabriolet exists in a rarefied world where its typical buyers will have the highest expectations – and the budgets to reach them – but even so, this is an exceptional car. With its combination of opulent luxury, searing performance and supreme comfort, it could just be the ultimate S-Class.
Need to know:
Mid-range version of luxurious new four-seat cabriolet driven in UK

Twin-turbo V8 petrol engine has 577bhp; 0-62mph in 4.2 seconds

On sale now, priced from £135,675
What is it?
This is our first chance to drive Mercedes' luxurious new S-Class Cabriolet in the UK. The car is based on the S-Class Coupe, and we were suitably impressed when we drove the S500 in mainland Europe, but for our first test of the car in the UK, we're behind the wheel of the cooking S 63 model, which comes with a 5.5-litre V8 engine that will get all two tonnes of this four-seat soft-top moving to 62mph in little more than four seconds.

As well as the extra power over the S500, this version also adds a unique AMG bodykit (including a matt silver front splitter and grille), as well as chrome-plated tailpipes, Nappa leather upholstery and a 13-speaker Burmester stereo.

All that will set you back just under £136,000 (whereas the 'entry-level' S500 starts at £110,120), but, with a few choice options on-board, the car we drove weighed in just under £160,000, in other words, Bentley GTC money. Mind you, that's still more than £30,000 less than the range-topping S 65, complete with a twin-turbo V12 engine...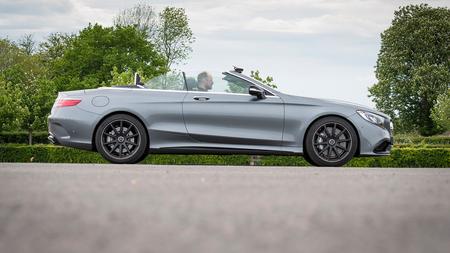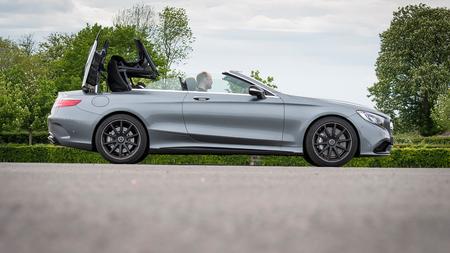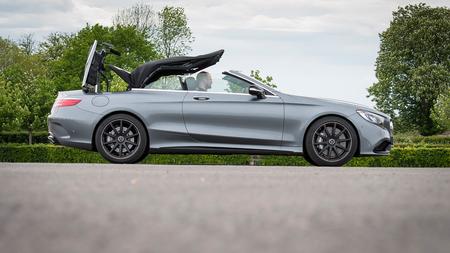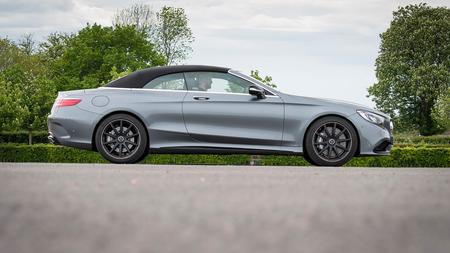 What's it like?
Well, if you'll forgive us cutting to the chase, the simple answer is 'stunning'. This is a car that somehow manages to combine relentless pace with a truly luxurious interior and an amazingly comfortable ride, which is quite an intoxicating mix.

The S-Class is not intended to be an out-and-out sports car – that role is performed ably by the two-seat SL – but even so, it's the performance of the S 63 that leaves the biggest impression after a brief drive; and the bare facts of the 4.2 second 0-62mph time only tells half the story.

In fact, when you remember this is a car that weighs nearly as much as a Range Rover (and that's without anyone sitting in it) it's astonishing how easily and quickly it covers ground. The 5.5-litre V8 has no problem at all shifting such a big car, and it pulls off that wonderful double whammy of being docile, but responsive, at low speeds at the same time as having genuinely sportscar-like reactions when you do want them.

Likewise, the standard seven-speed automatic gearbox manages the same double act, with a welcome knack of almost always being in the right gear at the right time, as well as swapping beautifully smoothly between its seven ratios.

That means that this is car that couldn't be easier along the High Road – well, more likely, a boulevard – but is also stunningly fast across country. So quick, in fact, that you have to recalibrate your notion of just what constitutes an overtaking opportunity; the smallest gap can be devoured with a mere flex of your right foot.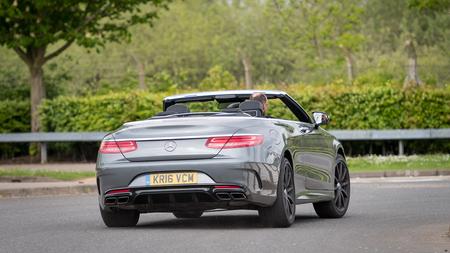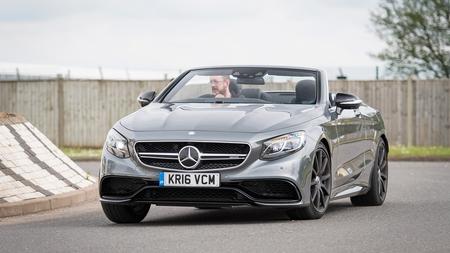 Mind you, what's perhaps even more impressive is just how smoothly the car rides – and especially when consider just how fast it can go. You'd expect something capable of such performance to offset that with a punishing ride, but not a bit of it. The air suspension that is standard on every S-Class Cabriolet smothers pretty much every lump, bump or rut that our far-from great British Tarmac can throw at it – even when you switch into the sportier driving modes.

Throw in the tremendous refinement inside the cabin – whether you have the hood up or down – and the result is one of the comfortable cars you can imagine. That said, the beauty of the open-top configuration is that you can always drop the roof to get an even clearer listen to that wonderful V8 engine going about its business.

Of course, much of that high level of comfort is due to the quality of the fixtures and fittings in the cabin; but even by the rarefied standards of the cars that you could spend this kind of money on, the S-Class still impresses. It feels sumptuous and hi-tech, rather than hand-crafted in the same vein as a Bentley or the (doubly expensive) new Rolls-Royce Dawn, but the fact that it can be mentioned in the same breath as these cars much surely be a huge compliment to pay to Mercedes.

The Nappa leather that clothes the seats gives a suitably luxurious feel to an interior that features the very latest in connectivity and gadgetry, as well as all the classic sophistication and comfort you would expect of something in the S-Class family.

In fact, we have just one complaint about the car, and that is that – despite what Mercedes might like to claim – this isn't really a full four-seater. Legroom in the two rear seats is rather too tight for adults to want to spend any significant amount of time back there.

Other than that, though, this is a car that – whatever you want from an open-top four-seat luxury car – can put ticks in boxes right across the board.
Should I get one?
In a word, yes; and perhaps the only reason you wouldn't want one is that you prefer the sportier set-up of the £20,000 cheaper, equally luxurious two-seat SL 63 AMG instead.

Both cars are fantastic cruisers, though the S-Class cab does have the edge when in comes to in-car technology and refinement. Put it this way: if you have the money to buy the grandest of Grand Tourers, the sublime blend of abilities in this car mean this is certainly what should be on top of your shopping list, in all likelihood alongside a private jet, and a small yacht.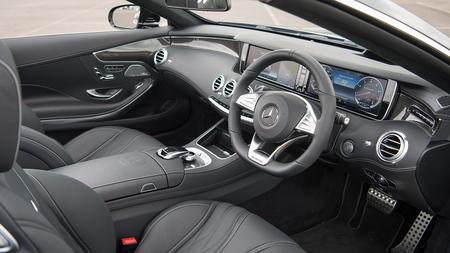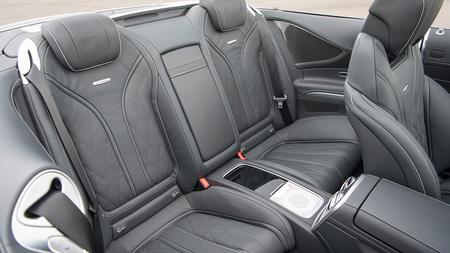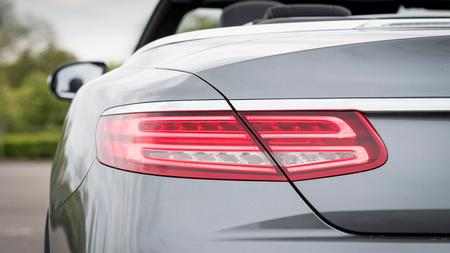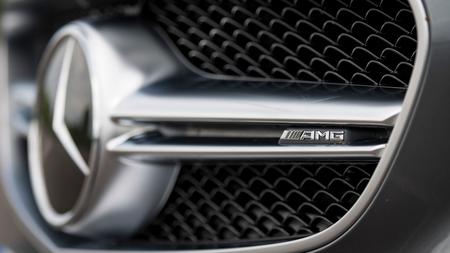 Key facts:
Model: Mercedes-AMG S 63 Cabriolet

Price: £158,940 (as tested)

Engine: 5.5-litre V8 petrol, seven-speed automatic

Power/Torque: 577bhp/663lb ft

0-62mph: 4.2secs

Top speed: 155mph (limited)

Economy: 28.0mpg

CO2/BIK tax liability: 237g/km/37%

Boot space: 350 litres
Also consider:
Bentley Continental GTC
Shape is familiar after ten years of steady evolution, yet the recently facelifted Continental convertible remains a stunning and exclusive machine
Mercedes-Benz SL
Strange to think one of the S-Class' main rivals can be found in-house, but if you only need two seats then the SL works out cheaper model-for-model
Rolls-Royce Dawn
Makes the S-Class Cabriolet almost look a bargain, given Dawn breaks at £265,000; Rolls-Royce has a particular cachet that other manufacturers struggle to match, though
Interested in buying a Mercedes-Benz S Class?