First Drive Infiniti Q30 1.5d Prestige first drive review
The Infiniti Q30 wades into the popular premium hatchback market, where there are some seriously impressive competitors. So, can it compete with the likes of Audi and BMW?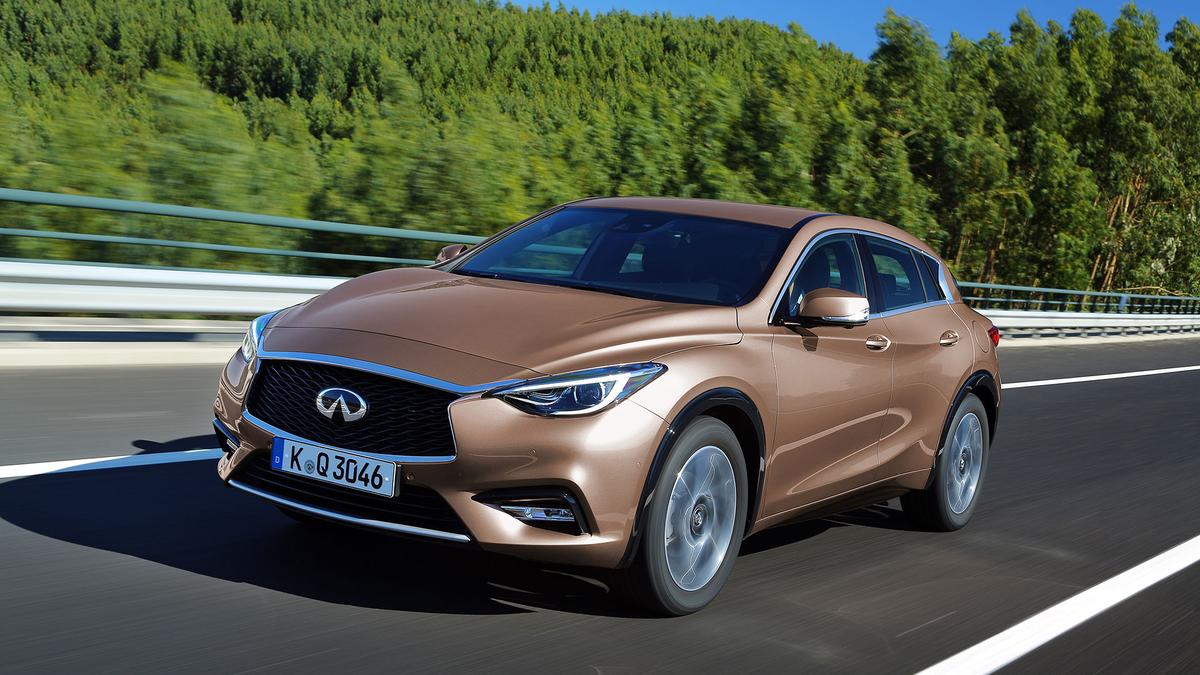 View gallery
Auto Trader verdict:
The Infiniti Q30 has some pretty serious flaws, particularly with its ride comfort and its practicality. When it's up against rivals with the all-round ability of the Audi A3 Sportback and BMW 1 Series, we find it very difficult to recommend.
Need to know:
Premium mid-size hatchback to rival Audi A3 and BMW 1 Series

Shares much of its technology and engineering with the Mercedes A-Class

On sale in January, starting at £20,550 (£22,550 for model tested)
What is it?
A very big deal for Infiniti (Nissan's luxury brand), because this car is a vital part of the company's upcoming push for global growth.

As a premium five-door hatchback, it'll go up against desirable and talented cars like the Audi A3 Sportback and BMW 1 Series, giving it some very tough competition indeed. In order to take the fight to its German rivals, the Q30 shares many of its oily bits – platform and engines among others – with another German rival, the Mercedes A-Class.

Infiniti says the Q30 will appeal to buyers thanks to its design and its driving dynamics. So, does the car deliver enough talent in these areas to upset the established order?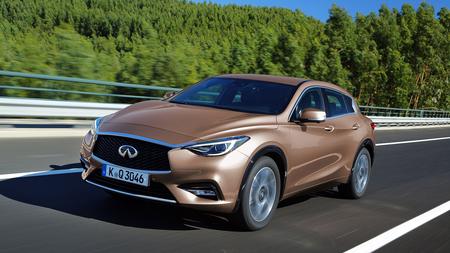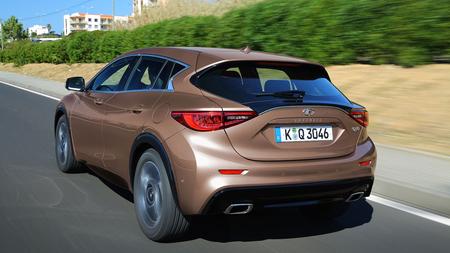 What is it like?
Well, let's start with the design. The Q30 is undoubtedly a smart-looking thing, with some bold details and some interesting creases, and it certainly gets plenty of attention from pedestrians as you roll past. Importantly, it's also something a little different in this usually ultra-conservative class, and that on its own will be appealing to some.

The interior looks pretty smart, too, with some very pleasant materials on display, finished with some glitzy-looking trims. Anyone familiar with the A-Class will recognize much of the switchgear, which is lifted straight out of the Mercedes, but that's no bad thing because it looks good and most of it is pretty easy to use.

It does mean, however, that the Q30 shares some of the Merc's more annoying foibles. The switch for the electronic parking brake is tucked away underneath the dashboard and works in an unintuitive way (you push the switch to engage it and pull to disengage), and it doesn't always disengage automatically when you pull away. The pedals are heavily offset, too, while the small rear window means your rear visibility is less than ideal.

Another trait that the Q30 shares with the A-Class is disappointing practicality. The rear seats have a reasonable (if not particularly generous) amount of legroom and headroom, but with a roof that curves downwards on either side of the car, your passengers will have to duck underneath it when getting in and out, and will knock the side of their head each time you go around a bend. The limited shoulder space, narrow middle seat and bulky transmission tunnel also make this a car that's best suited to carrying four people, rather than five.

The boot is a decent size for the class at 368 litres, and the rear seats fold more-or-less flat when you need to boost that capacity. However, the loadspace is hard to get at due to a narrow boot opening and a high load lip.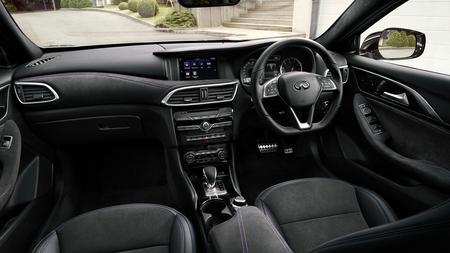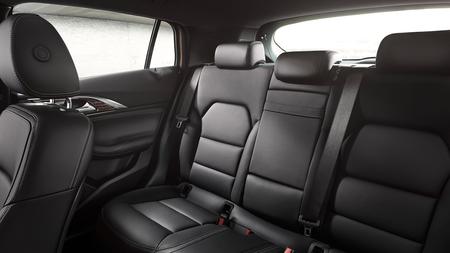 Probably the most disappointing thing about the Q30, though, is the way it drives. Infiniti says the car provides an ideal balance between ride and handling, but we'd beg to differ. There are just too many types of road surface that the suspension fails to deal with smoothly enough, making the car feel jittery and unsettled too much of the time. And that was on the largely smooth Portuguese roads of our test drive; when it's asked to deal with the more varied standards of British asphalt, we think the Q30 will struggle even more.

Admittedly, the body control is fairly decent once the car settles into a bend, but there's an initial period of sloppiness that makes your turn-in feel rather laboured. And, although you get plenty of grip and reasonably quick steering, there's not a great deal of feedback through the wheel.

There is some better news on the engine front, though. The 1.5-litre diesel that we major on here is the most sensible option thanks to its efficiency and relative affordability, and it's also the best engine we tried. It's smooth and quiet most of the time, and although it doesn't make the Q30 all that quick, it's nice and flexible for an easy, relaxed life. The manual gearshift is a shade notchy, but it's nothing that spoils the experience.

We also tried the 2.1-litre diesel, which is quicker, but it's no more flexible and costs a lot more to buy. We had a shot in the 2.0-litre petrol version, too, which is supposed to be the sporty, high-performance option, but it's immensely disappointing, both in the way it accelerates and in the noise it makes.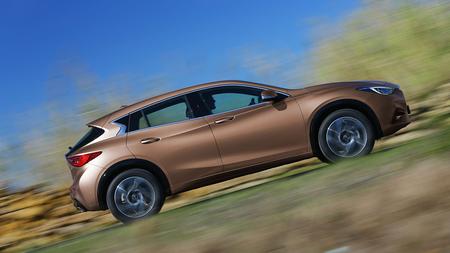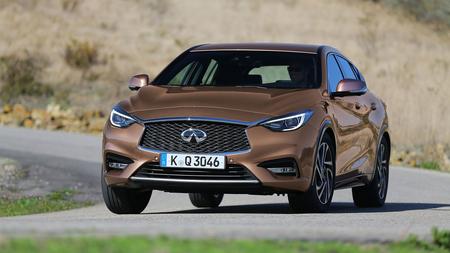 Should I get one?
The Q30 isn't a bad car. Sure, the driving dynamics aren't ideal and the practicality could be better, but it does have strengths in other areas, most notably its interior quality. The problem for the Q30, though, is the cars with which it competes, cars that deliver huge talent in every single area; and, that's why we can't really see much of a reason to recommend the Infiniti.

Granted, it's a little cheaper to buy than an Audi A3 Sportback or BMW 1 Series, but it's no cheaper to run day-to-day. What's more, the Q30's resale values will be considerably lower, putting a considerable dent in your whole-life running costs. Factor in the logistical difficulties posed by Infiniti's tiny UK dealer network, and the Q30's appeal gets smaller and smaller.
Key facts:
Model: Infiniti Q30 1.5d Prestige

Price: £22,550

Engine: 1.5-litre diesel, six-speed manual

Power/Torque: 107bhp/192lb ft

0-62mph: 12.0secs

Top speed: 118mph

Economy: 68.9mpg

CO2/BIK tax liability: 108g/km/19%

Boot space: 368 litres
Interested in buying an Infiniti Q30?