First Drive Ford Focus ST-3 first UK drive review
Until the arrival of the RS in 2016, the ST is hottest Focus you can buy, but is it one of the best hot hatches?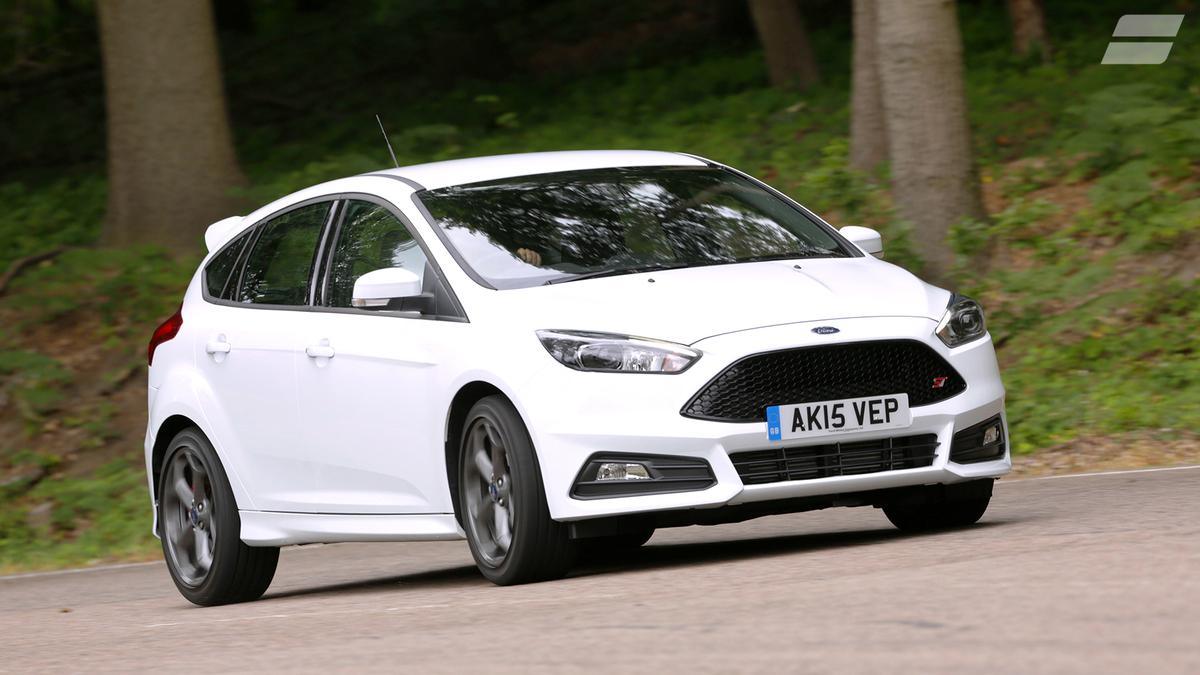 View gallery
First published: 21st July 2015
Auto Trader verdict:
There's an awful lot to like about the Focus ST, not least its performance and price. However, there are a few rough edges that take the shine off an otherwise fine car, and which would tempt us to look elsewhere for the most thrilling hot hatch.

Author: Andy Pringle
Location: Surrey, United Kingdom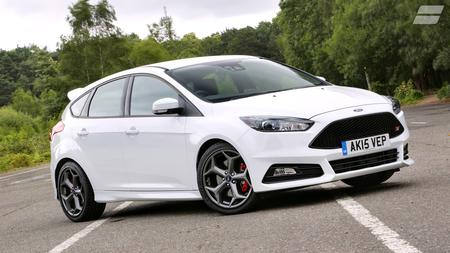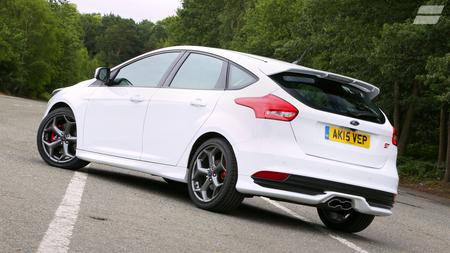 Need to know:
For now, the hottest version of the Focus you can buy

With 247bhp petrol engine, 0-62mph in 6.5 seconds

On sale now, with three trim levels, priced from £22,495
What is it?
Until the arrival of the RS early next year, the ST is the hottest Focus you can buy, and the ST-3 the most lavishly equipped ST. Available as both a five-door hatchback and an estate, as well as with a choice of petrol or diesel engines, and three trim levels, the ST range costs from £22,495. That pits it straight against the pick of today's hot hatches, like the Volkswagen Golf GTi and Megane Renaultsport.

For just over £26,000, the model we're testing comes with a 2.0-litre turbocharged petrol engine and comes with a host of luxury equipment – including a touch-screen infotainment system, cruise control and electrically adjustable Recaro front seats – as well as a suitably sporty facelift that ensures it stands out from more mainstream Focus models.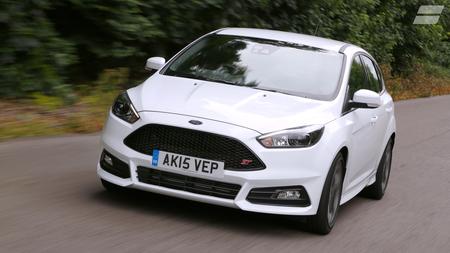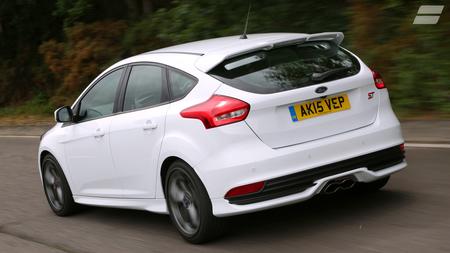 What's it like?
There's no doubt that the ST-3 looks the part. Like its cheaper siblings, it's more aggressive than previous STs, sporting a unique styling package that includes a honeycomb grille, deep side skirts, a rear roof spoiler and substantial diffusers either side of the exhaust.

Beyond that, ST-3 models like our test car top it all off with bi-xenon headlights, LED daytime running lights and red brake calipers gleaming behind the metallic-finish alloy wheels.

Step inside, and you'll immediately notice the illuminated 'ST' sill plates and 8.0-inch touch-screen on the top of the dash, before you settle into the wonderfully comfortable and supportive (electrically adjustable) Recaro sports seats.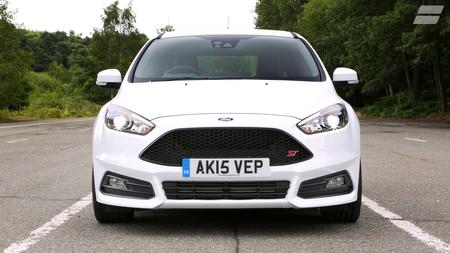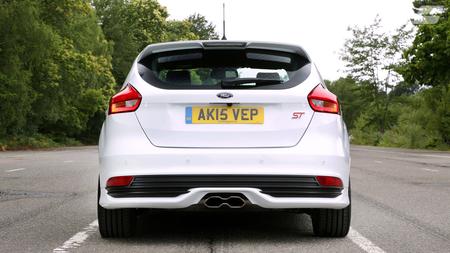 All in all, it's every inch the 21st century hot hatch, and as any hot hatch should do, it also has a great engine. In this case, it's a turbocharged 2.0-litre unit that develops almost 250bhp, making the Focus more powerful than the Golf GTI.

Mind you, never mind the outright power: what's most impressive is how much torque the car has, and how easy it is to get at it. Peak pull arrives at just 2,000rpm, which means that the car is amazingly keen to respond when you want it to.

On the one hand, that means that, when you're cruising along the motorway, you never need to drop down a gear to keep up with the ebb and flow of traffic; and, on the other, on the open road, you can pull out to overtake in complete confidence. Given that flexibility, it's perhaps ironic that the six-speed manual gearbox has one of the sweetest changes we can think of. Short and precise, it's just what you want in a hot hatch.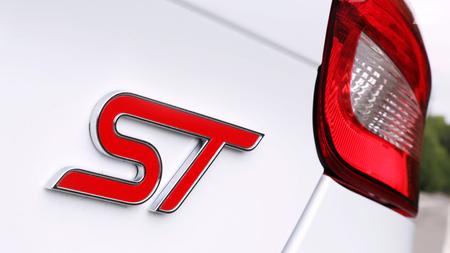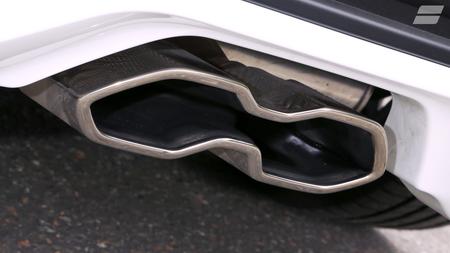 That said, when you do get the chance to use the engine's full power, you can revel in its strength at the top of the rev range – and that slick gearchange, bang-bang-banging through the closely stacked ratios. In anyone's language, this is a quick car; and, it sounds great, too, with a guttural roar that you'd swear was egging you on.

Trouble is, it seems as if you can have too much of a good thing: even in the dry, the Focus struggles to put all that power down without the front wheels protesting. In fact, you don't even need to try to put down the full power for the front wheels to tug only too obviously at the steering or dive down any changes in camber.

To make matters worse, this doesn't happen just in the lowest gears. You can feel the effects even in third and fourth gear, all of which takes the shine off the car. Especially down the kind of B-road where you'd expect an ST-3 to shine, it's frustrating that you have drive within these limitations.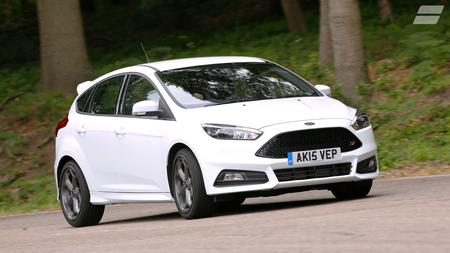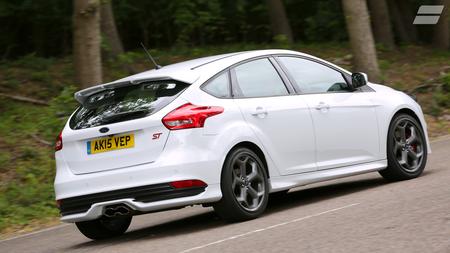 It's particularly frustrating because the car is so good in so many other ways. For a start, it handles well, with huge amounts of grip and a wonderful balance through the bends that can only inspire confidence in the driver. It also has the ability to put a huge smile on a driver's face; and, arguably, that's the most important attribute in any hot hatch.

Yes, the ride is a little on the firm side, but it's more than acceptable, given the fine body control. Likewise, there's a bit of wind noise on the motorway, but it's nothing you couldn't put up with. In fact, our only slight criticism is that the steering could give you a bit more feel when you first turn into corners. However, once you're in the corner, it's nice and accurate – sharp, but not so sharp that it upsets the car.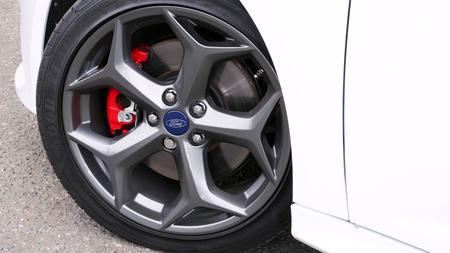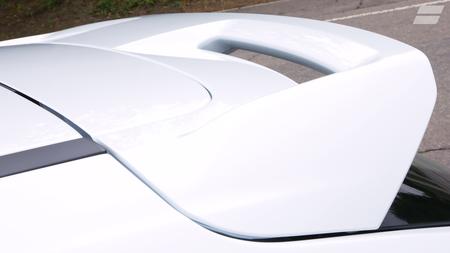 In every other respect, the ST-3 has all the strengths and weaknesses of any Focus, which essentially means it's good, but not the best. Its interior isn't the highest-quality you can find in the class, for instance, but it does a reasonable job for practicality – although, again, some rivals do a better one. Likewise, the touch-screen infotainment system is easy to work your way through, but the 'buttons' on-screen are rather small, making it a little tricky to use.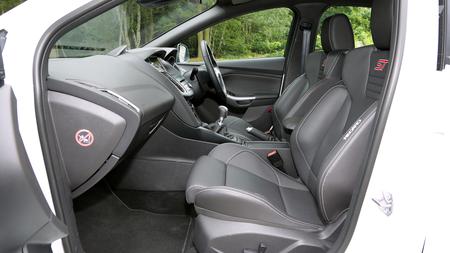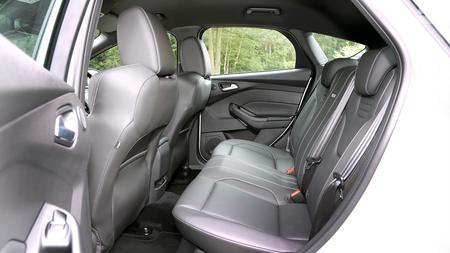 Should I get one?
It's a shame that the Focus ST has a few shortcomings, because it's a very desirable hot hatch in many ways – and not least because it's suitably quick and more than capable of giving a keen driver a good time. What's more, it's great value: even in this top ST-3 trim, it's cheaper to buy than its rivals from Volkswagen and Renault. That said, we'd suggest that a cheaper ST makes an even better buy.

Trouble is, the shortcomings in this petrol model are significant in a hot hatch. And, while we would heartily recommend you test drive a Focus ST, we also think that it's worth looking elsewhere. The Fiesta ST is a better fast Ford, for instance, while the Megane Renaultsport is a more thrilling hot hatch.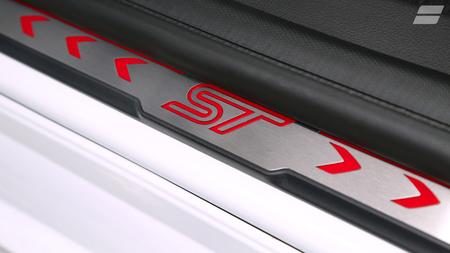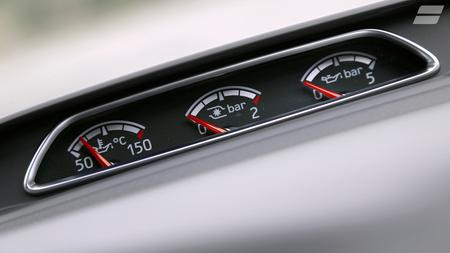 Key facts:
Model: Ford Focus ST-3

Price: £26,295

Engine: 2.0-litre turbocharged petrol, six-speed manual

Power/Torque: 247bhp/254lb ft (265 on overboost)

0-62mph: 6.5secs

Top speed: 154mph

Economy: 41.5mpg

CO2/BIK tax liability: 159g/km/26%

Boot space: 316 – 1,101 litres
Also consider:
Volkswagen Golf GTI
An impressively balanced hot hatch: fast and fun to drive, yet practical and comfy, too
Megane Renaultsport
One of the best handling front-wheel drive cars that money can buy
Seat Leon Cupra
Feels extremely fast, although it can struggle to put all of its power down
Interested in buying a Ford Focus?