First Drive 2016 Suzuki SX4 S-Cross first drive review
Suzuki claims the latest S-Cross is effectively an all-new car, thanks to a cosmetic nose job, revised suspension settings and a couple of new engines. We're interested in how it stacks up against the likes of the Nissan Qashqai and Kia Sportage.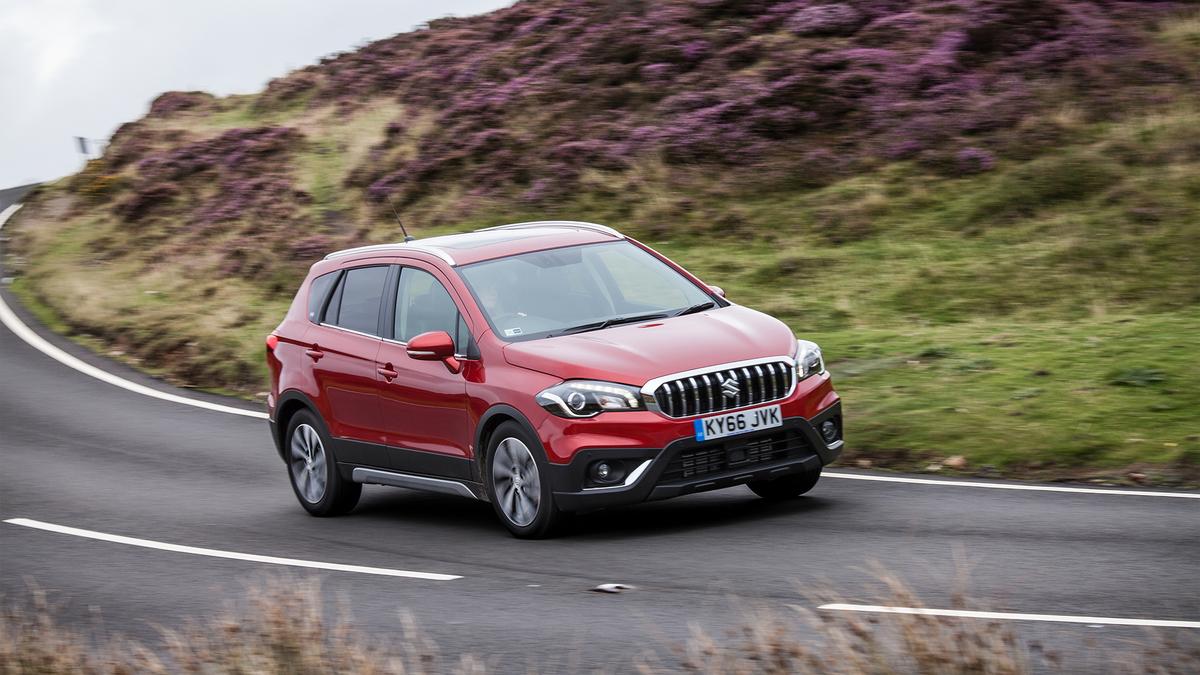 View gallery
Auto Trader verdict:
Clearly there are aspects of Suzuki's latest S-Cross that are appealing. The jury may still be out on the styling, but what's not in question is the way the 1.0-litre engine punches way above its weight. If you spec it accordingly, it's an awful lot of car for the money. However, stray away from the encouragingly affordable entry model and you're instantly catapulted into a world of very impressive competitors, including the likes of the Renault Kadjar, Kia Sportage and the multi award-winning Nissan Qashqai. All these cars offer a more engaging drive, a better standard of interior finish and superior refinement.
Need to know:
On sale now, priced from £14,995

The 1.0-litre 3-cylinder Boosterjet engine is a real gem

Available with a six-speed automatic and four-wheel-drive
What is it?
Suzuki may be gilding the lily somewhat by claiming the latest S-Cross is to all intents and purposes a brand new model, but there's no disputing the fact it has undergone some significant alterations. In the quest for a more overtly SUV appearance – apparently prospective customers in the past were put off because the S-Cross didn't look hunky enough – Suzuki's designers have raised the S-Cross' ride height by a smidgen, toughened up the front end design, raised the clam shell bonnet's profile and added a bold new grille.

The changes are certainly visually arresting, mainly thanks to the enormous toothy chromed grille, which does look rather glitter-ballish. Living in the shadow of this bling, re-profiled front LED headlights, alongside new lower body cladding, more robust interior trim and a splash of black around the central touchscreen, complete the exterior and interior makeover.

Aesthetics aside, both the new 1.0-litre and 1.4-litre Boosterjet petrol engines fitted to the S-Cross are infinitely preferable to the rather asthmatic 1.6-litre unit that powered the previous generation model. Here, we're concentrating on the entry 110bhp 1.0-litre three-cylinder unit, which despite its diminutive size and modest power output, is still capable of producing a pretty sterling performance, thanks in no small part to how light the S-Cross is.

At just £14,999 for the entry model, the S-Cross is pretty light on the pocket, too. All well and good, but prospective buyers should be mindful that just one step up the trim walk ramps the price up to £19,499. On top of this, for an extra £1350, you can have a six-speed automatic gearbox, while an additional £1800 will allow you to fit your S-Cross with Suzuki's Allgrip selectable four-wheel-drive system.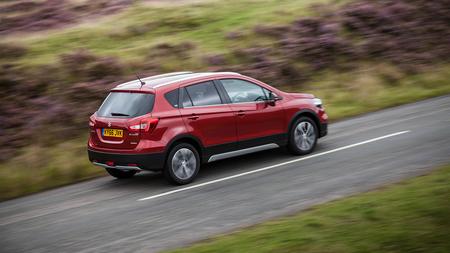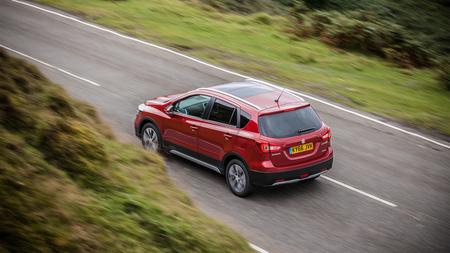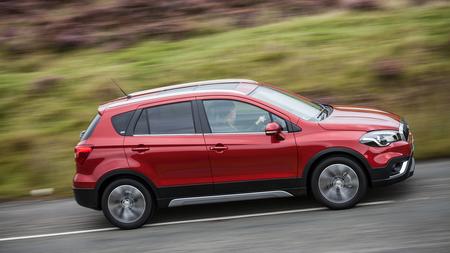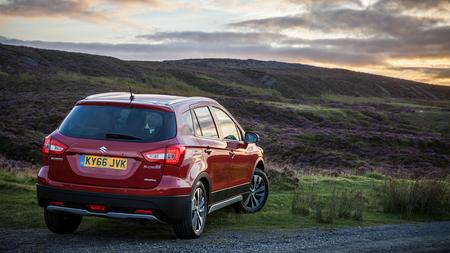 What's it like?
Fire up the 1.0-litre Boosterjet and your initial thoughts might be 'uh-oh', as the exhaust pulses and uneven idle suggest things are probably only going to go downhill from this point on. Thankfully, the exact opposite is true.

You need to raise the revs and slip the clutch a bit to overcome some initial reticence and exact a smooth pull away, but once you're off the mark the little motor feels surprisingly perky. Change up through the slick shift five-speed manual box and it sounds as subdued as many four-cylinder engines. It's only once you get beyond 3500rpm that the signature three-cylinder thrum starts to re-emerge, but it never feels coarse.

However, as you build speed, the light weight of the vehicle, along with the lack of soundproofing, means the levels of road- and wind-noise are higher than ideal. You'll need no excuse to exercise your vocal chords fully to get those squabbling siblings in the back seats to settle down.

The latest revisions to the S-Cross' suspension have been largely successful, although not entirely. At higher speeds, the ride is generally smooth, but some low speed impacts are really felt, and noisy.

The S-Cross' steering is not exactly joyful, either. Although light and easy to use around town, it has a tendency to be initially sluggish, then speed up disproportionately, so it's difficult to plot a smooth course around a corner with any kind of certainty.

Inside, despite some material improvements, the SX4 S-Cross still feels quite utilitarian. With plenty of hard plastics used throughout the cabin, it doesn't feel nearly as sophisticated as a Nissan Qashqai. Although far from cramped, it doesn't feel as spacious as the Qashqai, either. The boot space is a reasonable 430-litres.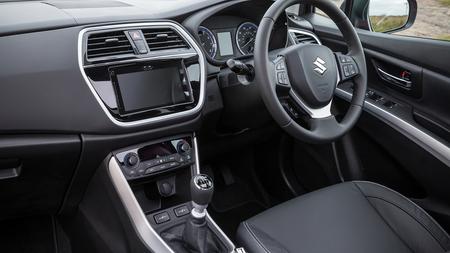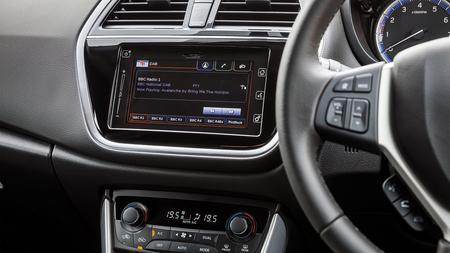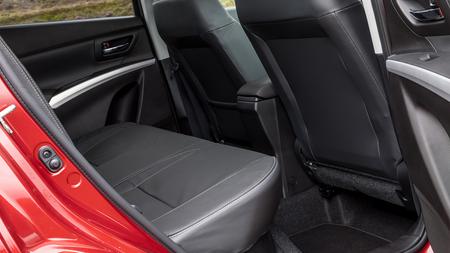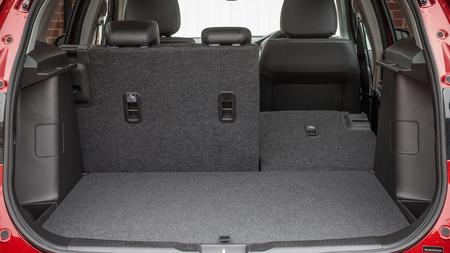 Should I buy one?
Normally we'd think twice before recommending a basic model, but in the case of the S-Cross, it's definitely the best option. On the face of it, the 1.0-litre engine might appear underpowered but in reality, it's smooth, flexible, reasonably economical and delivers more than enough performance.

We'd also advise sticking with the entry level SZ4 trim. Although it's not particularly overburdened with kit, it does come with alloy wheels, dual-zone air-conditioning, keyless entry and start-up, cruise control, a DAB radio and Bluetooth connectivity. Crucially, it undercuts the next trim up by £4,500.

Key facts:
Model: Suzuki SX4 S-Cross

Price: £14,999

Engine: 1.0-litre 3-cylinder petrol engine, five-speed manual

Power/Torque: 110bhp, 125lb ft

0-62mph: 11.0 secs

Top speed: 112mph

Economy: 56.4mpg

CO2/BIK tax liability:114g/km / 19%

Boot space: 430 litres
Also consider:
Nissan Qashqai
A truly brilliant car. No rival can offer such a stunning mix of style, quality, practicality, refinement, comfort, efficiency and affordability.
Kia Sportage
It's carved out a niche as an increasingly popular SUV. It's decent to drive, practical, generously equipped and high in quality. An impressive family car.
Renault Kadjar
Virtually the same car as the Nissan Qashqai, which is no bad thing. It offers a great blend of ride and handling, economical diesel engines and a family friendly cabin.
Interested in buying a Suzuki SX4 S-Cross?