First Drive 2016 Kia Sportage first drive review
The outgoing Kia Sportage is still one of the most popular SUVs there is, so replacing it was never going to be easy. Question is, has Kia nailed it?
Auto Trader Verdict:
The Kia Sportage is already one of the most popular cars of its type, and if people take to the looks of the latest version, we can't see any reason why this should change. It's enjoyable to drive, practical, generously equipped and high in quality. An impressive family car.
Need to know:
Fourth generation of Kia's popular compact SUV

New turbocharged petrol engine joins range of familiar units

On sale in early February, costing £24,350 for model tested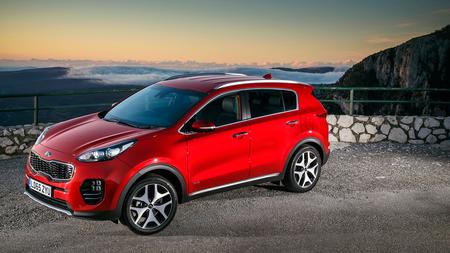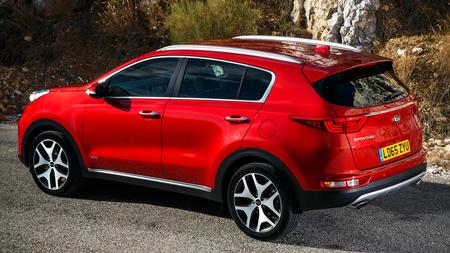 What is it?
The latest version of this massively popular family SUV. For British car buyers, that's very exciting. For Kia, it's incredibly important.

The Sportage is, by some distance, the company's best-selling car in the UK, accounting for around one in three of all Kias sold. As a result, there will be enormous financial implications to the latest version's success or failure. So for Kia, the significance of this car cannot be overstated.

Slightly surprising, then, that the new car's styling is such a departure from what went before. Where the previous Sportage relied on straight lines and sharp edges to give it the wow factor that struck such a chord with British buyers, the new car has gone for a curvier approach.

The smooth-edged headlamps appear to sit on top of the bonnet, rather than slashing across the front of it like they used to, while the high-set bow-tie grille and more rounded lower panels also contribute to what could be described as a rather top-heavy design.

Around the sides and back, the design is more familiar Sportage fare, with a narrow, angled window line and a short rear overhang. You get varying amounts of styling accoutrements depending on what trim level you go for, but all models get alloy wheels, front foglamps and LED daytime running lights.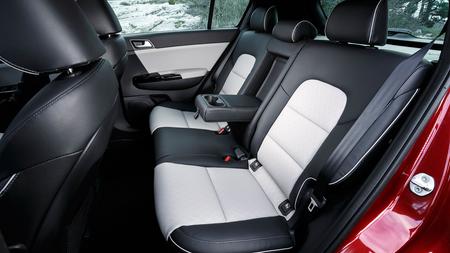 What is it like?
While existing Sportage buyers might not dig the new car's looks, we reckon they'll love the interior, because the quality has really been kicked up a notch. The dashboard has a nice soft-touch covering, and while a few of the plastics lower down are a little less touchy-feely, everything feels very solid and sturdy.

Most of the various controls are easy to find and use, while the touch-screen infotainment system doesn't take much getting used to, either. What's more, the driving position has loads of adjustment, so it's easy to get comfortable.

More crucial than all that, though, is practicality, because most Sportages are used as family cars. Thankfully, the latest version does the job impressively well. The wheelbase is longer than before, which means more legroom, and there's a tad more headroom as well. A brace of six-foot adults have room to stretch out in the back, even when those in the front are of a similar size, and because the central transmission tunnel is low and flat, a third passenger can also sit in the back in reasonable comfort. What's more, the boot is an impressive size at 491 litres, and the standard split-folding rear seats drop more or less flat.

On the road, the most crucial aspect of a family car is ride comfort, but this is still something of a grey area for the Sportage. It felt okay during our test drive, but the super-smooth roads of Southern France didn't exactly provide the sternest of tests. We did detect a hint of firmness over the few bumps we did manage to seek out, which rang one or two alarm bells. However, it's impossible to make a proper judgement over comfort until we get the car back to the UK, and onto some more representative road surfaces.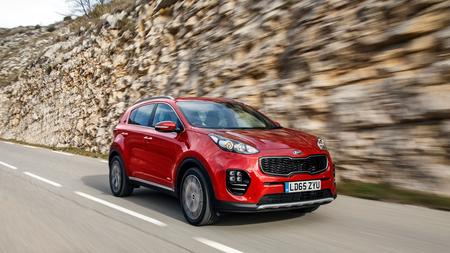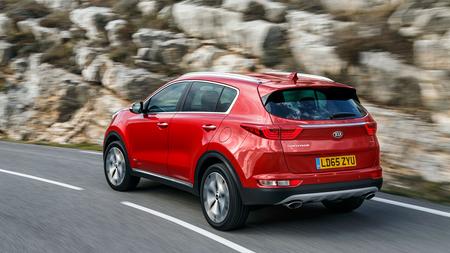 The Sportage does feel impressively sharp in the bends, though. You get extremely strong grip and impressively tight body control, which makes the car feel surprisingly nimble when changing direction. The steering is rewarding, too, because it's, responsive, direct and really nicely weighted.

Unfortunately, the engine in our test car wasn't such a highlight. It was the turbocharged 1.6-litre petrol that's new to the range, and with a power output of 174bhp, it promises much. Sadly, it fails to deliver, because it doesn't do its best work until you're upwards of 3,500rpm, and even then, it doesn't feel anywhere near as pokey as the numbers suggest. More frustratingly, it feels disappointingly flat further down the rev range, so you'll find yourself flogging the engine for too much of the time.

We're confident that this won't dent the Sportage's appeal too much, though, because most buyers won't even consider this engine due to its relatively poor efficiency. Most will go for the cleanest one on offer, the 114bhp 1.7 diesel, which gives figures of 61.4mpg and 119g/km. It's a much more pleasurable companion, too, with strong pull from low revs that makes it far more flexible and relaxed. Be warned, though: it's not as efficient as the most efficient Qashqai, which will mean higher running costs.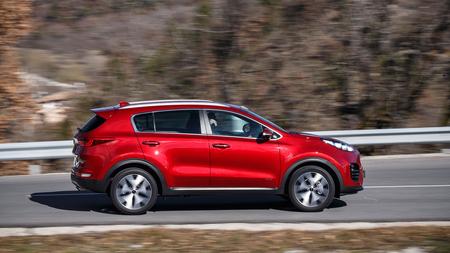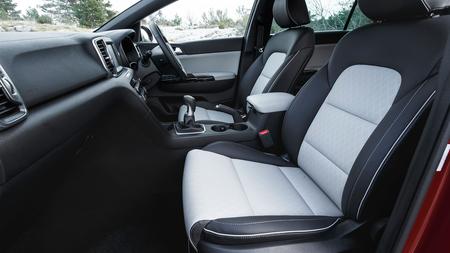 Should I get one?
The Sportage has some very impressive rivals in the shape of the Nissan Qashqai, Renault Kadjar, Honda CR-V and Hyundai Tucson. In most areas, the Sportage has what it takes to stand with them.

It's enjoyable to drive, impressively practical and good on quality. It's also aggressively priced and very well equipped, with even the most basic version getting standard kit that includes air-conditioning, all-round electric windows, DAB radio, Bluetooth with voice recognition, cruise control, cornering lamps and a leather steering wheel.

Of course, you'll want to avoid the turbocharged petrol engine in favour of the more frugal diesel, and there's a slight doubt over the smoothness of the ride. However, if patchy British road surfaces don't prove to be too much for the suspension, then we can see the current class leaders starting to get very nervous indeed.

Key facts:
Model: Kia Sportage 1.6 T-GDi GT-Line manual

Price: £24,350

Engine: 1.6-litre turbocharged petrol, six-speed manual

Power/Torque: 174bhp/195lb ft

0-60mph: 9.2secs

Top speed: 126mph

Economy: 37.2mpg

CO2/BIK tax liability: 177g/km/30%

Boot space: 491 – 1480 litres
Also consider:
Honda CR-V
An excellent family car, with impressive practicality and comfort
Hyundai Tucson
Looks the business and impresses on space and versatility
Nissan Qashqai
Style, comfort and quality in one very fashionable package
Interested in buying a Kia Sportage?