First Drive 2016 DS 3 1.6 BlueHDI 120 first drive review
Exuding French chic from every panel, is it any wonder the DS 3 is a smash hit with UK buyers? Freshly face-lifted to provide even greater sophistication, the DS 3 is a bang-on rival to the likes of the Audi A1 and Mini hatch.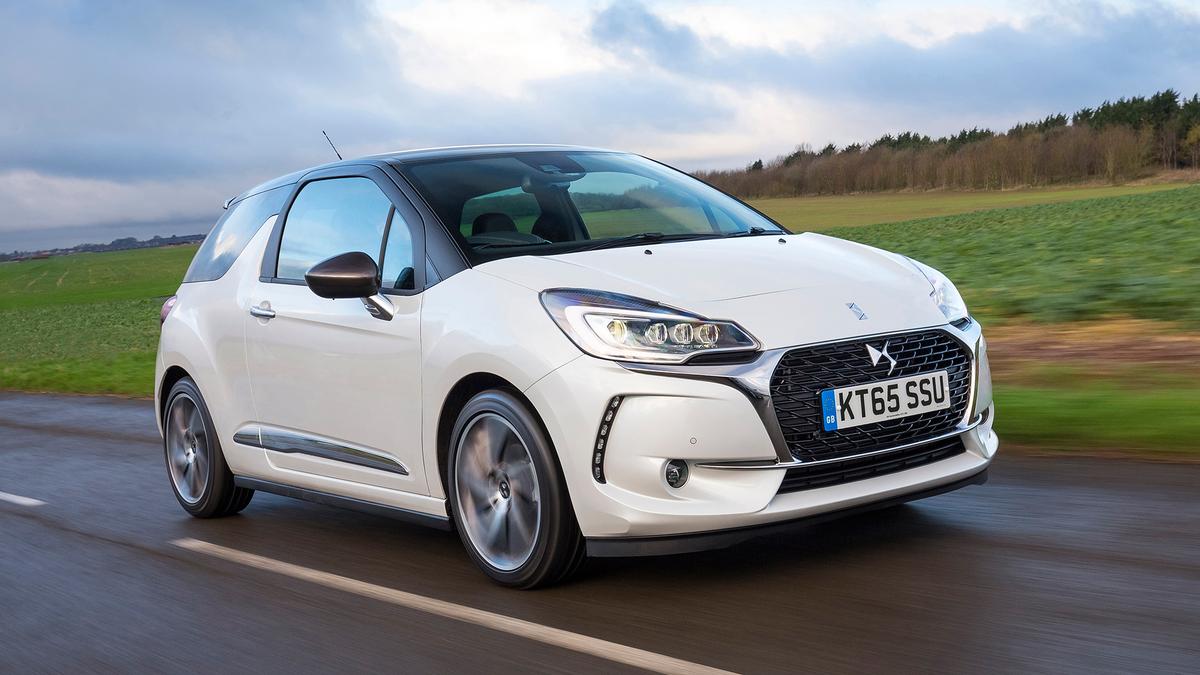 View gallery
Auto Trader verdict:
The DS 3 is one of the coolest superminis you can buy and the latest revisions will no doubt ensure sales remain strong. We love the looks and the fact that it can be customised to your heart's content, and we're pleased to see the investment in up-to-the-minute technology. Beyond that, our ardour begins to cool. The punishing ride and high levels of road noise prove extremely tiring on longer journeys, while the dynamic shortfalls mean the DS 3 is nowhere near as engaging or as enjoyable to drive as a
Mini hatchback
.
Need to know:
New badge, new nose and new tech

On sale now, with 120 diesel priced from £17,595

Myriad custom options ensure no two cars should look the same
What is it?
To us, the DS 3 always smacks a wee bit of 'My Fair Lady'. (There's one for the kids to Google - Ed.) Determined to disassociate it from its humble Citroen C3 origins and cultivate a sophisticated image, the creators of the DS 3 took what was, in all honesty, a pretty mundane shopping cart, subjected it to an extensive course of elocution and etiquette, and then dressed it up in in a kaleidoscope of designer outfits.
Mind you, surely even these visionaries couldn't have imagined the spectacular success that would follow, especially here in the UK, where more DS 3s are sold than anywhere else by a country mile, including France.
Now, in a move calculated to complete the transition and put clear daylight between its flagship model and its old working class roots, those same creative designer types have even had the audacity to remove the iconic double chevron from the nose of the DS 3. It's a determined effort to Botox out any last vestiges of Citroenism.
Ok, so there is slightly more substance than just a nose job to the latest round of DS 3 revisions. Also included is a range of more fuel-efficient engines, new upholstery and trim, and some fresh tech, including a seven-inch infotainment touchscreen complete with Apple CarPlay and Mirrolink functions.
The interior button count has also been reduced, which means there are twenty less than before. That's great for de-cluttering and to aid that essential minimalist look so cherished by interior designers, but it does means that rather than just prodding a plastic knob you now need to be pretty familiar with the intricacies of the touch screen sub menus.
In the main, though, this is effectively a mid-life make over for Citroen's – sorry, the
DS brand's
– best-selling model.
To celebrate, there are even more party frocks to choose from, including 78 exterior colour combinations and 10 different roof decal designs. Allied to the various trim finishes and two body styles – let's not forget the roller blind cabriolet – this gives you a dizzying three million-plus combinations to help make your DS 3 a truly unique proposition.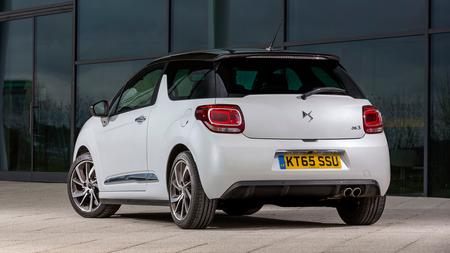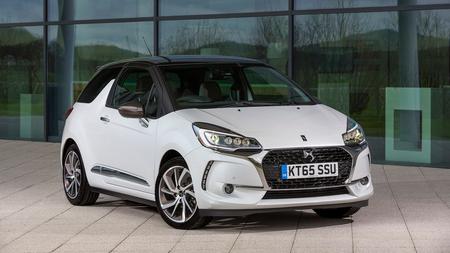 What's it like?
We've driven the DS 3 with the 1.6-litre HDI four-cylinder diesel engine, and it's a pretty decent lump: smooth and free-revving. Although it never ventures near warm hatch territory, it's sufficiently willing and produces enough grunt to give the DS a tidy turn of speed when you ask it to buck its ideas up.

It's not quite as easy to access this performance as you might expect, however, as the engine is married to some pretty stratospheric gearing. As a consequence, you need to work it far harder than you'd normally expect of a diesel engine in order to prevent it from bogging down when pulling away.

This high, economy-biased gearing also means the engine is rather reluctant to pull second gear when dawdling along in traffic; and, when it comes to overtaking, you often need to chop down at least a couple of ratios to get a decent burst of get-me-outta-here.

Unfortunately, the engine is not that well isolated. With some defined vibration felt through the steering wheel and floor boards at lower revs, it also has a tendency to pipe out some pretty voluble turbo whine over the top of the exceptionally subdued diesel combustion cackle.

Although the clutch action is rather mushy and the accelerator pedal effort is a bit flimsy for our tastes, the six-speed gearshift is nicely weighted. That said, it's not exactly blessed with rapidity, preferring to take a leisurely sojourn into neutral before continuing on to the next ratio.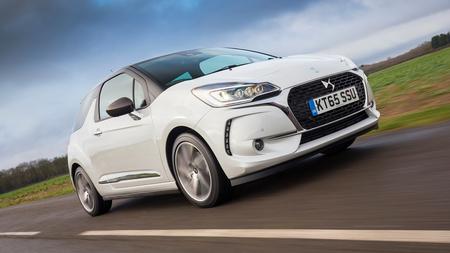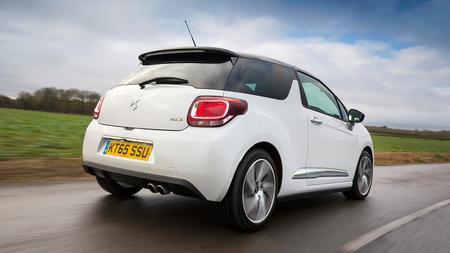 What's more of a let-down is the steering. However, it's not so much bad, as inconsistent. Light enough at low speeds to make you feel like you are driving on ice, it weights up well once speed is built and cornering forces are applied. But, what we have a problem with is the more vague graduation between gossamer light and higher-speed weightiness that can all too often leave you guessing what the front wheels are up to.

To our minds, none of these are issues are deal-breakers, but it's a very different story when you consider the way the DS 3 rides.

It's crashy and constantly unsettled on any surface that isn't absolutely billiard-table smooth; and, as a result, every lump and bump in the road can all too readily be felt as shakes are transmitted directly through the body and straight to the occupant's derrieres. In addition, we can't help but think that this lack of structural integrity is at least partially responsible for allowing the high levels of tyre roar to enter the DS 3's cabin at motorway speeds.

On the other hand, the appearance of cabin itself is pretty funky, with some neat design touches and plenty of glossy highlights; even if there are no cup holders, and the glove-box is the size of a wren's nest, the door pockets are about as accommodating as a magazine rack.

A distinct lack of daylight means it's pretty gloomy in the rear, but at least you can squeeze three bods in. True, they'll curse you for it, as space is at a premium back there, but it's still better than getting the bus.

Equally, although the boot is not huge, it's more than decent by the standards of the class; and, if you pack carefully you and your significant other should cram in just about get everything you need for a weekend away.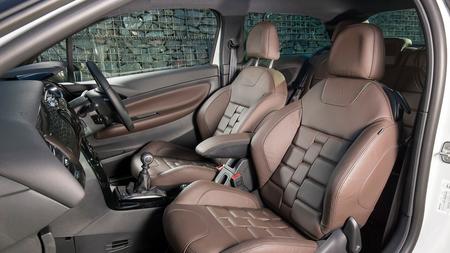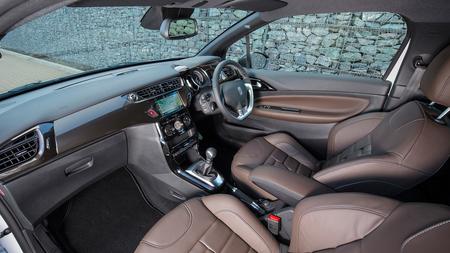 Should I get one?
There's no denying that the DS 3 has been a huge success story for the French company, and we don't expect that to change any time soon. The latest revisions may be subtle, but they're probably sufficient to keep the car looking and feeling fresh.

The fact that the DS 3 looks so funky and is available with so many custom options obviously negates any dynamic deficiencies for most buyers, because – by any objective measurement – the DS 3 is a disappointing car to drive.

It's not a sacrifice we'd be prepared to make and, if we were spending this much money, we'd head straight to the nearest Mini showroom.
Key facts:
Model: DS 3 BlueHDI 120

Price: £ 17,595

Engine: 1.6-litre 4-cyl diesel, six-speed manual

Power/Torque: 118bhp/210lb ft

0-62mph: 9.3sec

Top speed: 118mph

Economy: 78.5mpg

CO2/BIK: 94g/km/16%

Boot space: 285 litres
Also consider:
Audi A1
The Audi A1 is a premium supermini par excellence, with a smart interior, punchy yet efficient petrol engines and lots of standard equipment.
Mini hatchback
Small cars should be about style, fun, quality and practicality. The Mini hatch offers all three traits in spades and is bursting with character.
Volkswagen Polo
The Polo may lack a wee bit of panache, but it's still one of the most appealing superminis you can buy with a high-quality interior, a desirable image and a grown-up driving experience.
Interested in buying a DS AUTOMOBILES DS 3?